The Marvelous Mrs. Maisel: A Review
Amazon Prime's The Marvelous Mrs. Maisel series, whose first episode came out in 2017, has stumbled its way through its fourth season this spring. The show follows Midge Maisel, a perky Jewish New York housewife in the 1950s. She strives to become a successful stand-up comedian while also contemplating her life and priorities after her husband leaves her. Although first appearing as a seemingly stereotypical woman of the time, we are soon introduced to the real Midge: a witty, hilarious comedian who leads an unconventional nightlife. As Midge switches between her different roles, the show also switches between family plotlines and the development of her career. Mrs. Maisel, her stage name, is accompanied by her manager and friend Susie, a cynical and tough New Yorker who adds life to any scene. The two balance each other out effortlessly, and their banter is natural and silly. Midge's chaotic bunch of Susie, friends, coworkers, in-laws, her ex-husband, children, and parents add just as much excitement to her life as her career does throughout the show.
The series' biggest strength is its clever depiction of the lifestyle of the times. The series exemplifies numerous aspects of Jewish American culture, something that is seldom seen in the media. This includes holidays, Yiddish vernacular, and Midge's exuberant parents and parents-in-law who portray the classic Jewish parents in an entertaining and comical way. Although during this time period most Jews in New York were working-class immigrants and didn't have the lavish lifestyles of the Maisels, the contrast created by the writers with Midge's background and her chosen career as a comedian are vital to the plot and Midge's character arc.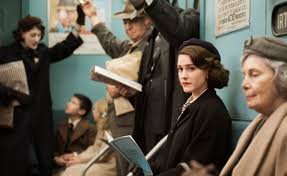 Also, the series is able to capture the changing times. The fourth season, and part of the third, transitions the show from the 1950s into the 1960s. This shift is depicted primarily in the wardrobe and soundtrack. Midge's exuberant closet is something the writers chose to joke about throughout multiple seasons, especially in season two with her summer Catskills attire. Although in seasons four and three this significantly decreased. Her clothing is more toned down and practical, which subtly reflects the time change. The soundtrack was perhaps a more obvious thing to change, but the producers still deserve the credit for keeping their song choices within their decades to keep the energy specific.
The most clever change was the change in thinking, which of this time was fairly drastic, and the show did a skillful job of depicting this. People in the United States were far more conservative during the 50s, and a typical family was pictured as a husband and wife and their two kids. This ideal was exactly what Midge had in the beginning of her story in season one. As she goes on, this family image collapses and so does Midge's obsession over it. As we move into the '60s, more feminist and progressive thinking is apparent. At this point in season four, Midge has a more strong-set mindset and is thinking deeply about what she wants her career as a woman to look like.
From the beginning of the series, Midge has had to struggle to be seen as a comic rather than just a "girl comic." In season three, this decreases when she goes from getting confused for a singer in the first two seasons to then reaching her big break opening for the world-famous character Shy Baldwin on tour. After an unfortunate punchline, Midge is almost instantly reduced back to her beginning position entering into season four. Discouraged, angered, and belittled, our Mrs. Maisel makes a decisive career choice out of a stubborn and hubristic mindset. Although Midge's vow to only perform starring acts seems like a momentary epiphany at first, she sticks with the commitment throughout the full season, turning down numerous career-making opportunities. Instead of watching her career grow like we are used to, we see it decline.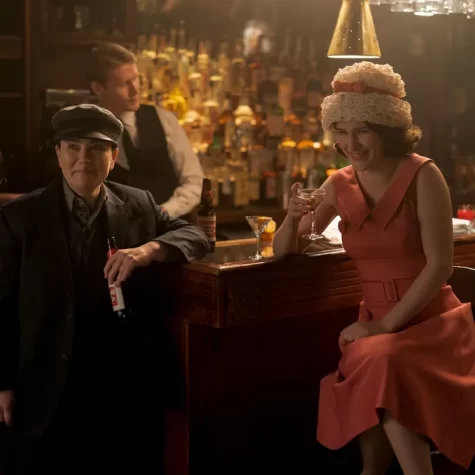 It's difficult to keep viewers engaged after multiple seasons. Shows such as Grey's Anatomy, which contains 18 seasons, do so by initiating the viewers to form what feels like a personal connection to the main characters. The Marvelous Mrs. Maisel does the same strategy with not only Midge but also her career. Once the initial excitement of the budding comic fades, the writers replace it with conflicts, such as the Shy Baldwin setback, and the moment of curiosity for what lies on the horizon afterward. This gives the viewer the right amount of motivation to return to watch the next season.
After season three, there was a lot of excitement to see how Midge would come back in season four. Her stubborn actions, however, proved to be disappointing without improvement in sight. It's hard to fathom Midge's career failing, and it's natural for viewers to want a happy ending, so going into season five without much development compared to the previous seasons is a discouraging idea. Like with Grey's Anatomy, at this point we have formed a connection with Midge, so although there seems to be a new comic to be represented by Susie in the near future, the possible burn-out of Midge's career is difficult and depressing.
The show still holds some life, however. The exuberant characters and energy of the first two seasons or so make Midge's life and career exciting. Midge's unconventional journey is able to resonate with most viewers along with her complex relationships with supporters, doubters, and enemies. Each episode she is put in another unique and entertaining situation which she handles wonderfully with her natural charm and wit. It would be a great loss to not watch at least the first season or two of this show, however, beware of the shift in tone, especially with the disappointments of the new fourth season.
Leave a Comment
About the Contributor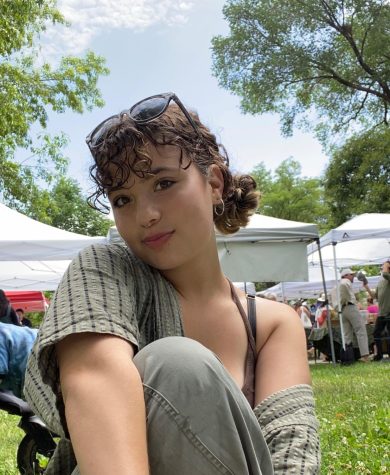 Lily Ma'ayan '24, 7th Grade Editor
Lily, or Lilith, '24 is the Advocate's 7th-grade editor, working with our youngest writers and artists. She is a class officer who, along with writing,...