Spine-Chilling: A M3GAN Review
A dystopian take on AI raises hairs and crashes through box office expectations.
From horror powerhouses James Wan and Jason Blum comes the newest creepy doll movie: M3GAN. You might know Wan from the Saw, Insidious, Annabelle, and The Conjuring franchises, and Blum from his most recent hit, The Black Phone. The two main characters, Cady and Gemma, are also played by some heavy hitters in the genre, Allison Williams of Get Out and Violet McGraw of The Haunting of Hill House. Even more, with a 94% on Rotten Tomatoes, it is the lowest-rated film of director Gerard Johnstone. M3GAN definitely has some big shoes to fill.
However, the horror genre is overrun by scary dolls. The trailer was almost immediately made fun of online. This question now stands: can M3GAN live up to the big names involved?
So far, she can. The film is on track to break $100 million dollars in profit. A sequel has already been green-lit and is set to come out in 2025.
All this being said, I am a horror fan, and I went into this movie with very high expectations. The movie begins with a car crash, where the parents of a young girl, Cady, die. Cady is sent to live with her Aunt Gemma, who works at a toy development company.
Right off the bat, this film is clearly a satirical take on horror movies, but not without being a pretty good one. The silliness is immediately apparent from the commercial for a toy that Gemma's company is creating. It's a classic "dangers of AI" film mixed with a creepy, murderous doll. These ideas have already been explored deeply, but the horror genre is heavily dependent on reusing the same cliches and tropes. M3GAN brought a new take that allowed for a lot of discussion of ethics, parenting techniques, and when technology can cross the line.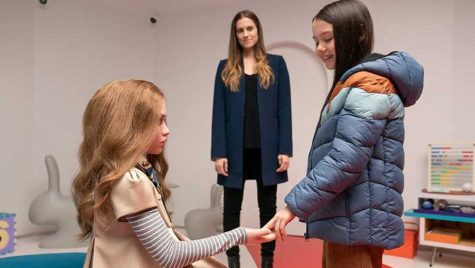 The comedic elements are especially impressive to me. So many horror films want to double as comedies, and it rarely works. This comes with sacrifices, though. The film has great kill scenes but is lacking in creating an overall suspenseful atmosphere. M3GAN is clearly not meant to be a purely scary movie.
Anyone who has been anywhere near a social media site since the trailer's release has seen the clip of the doll dancing around a hallway. I couldn't get it out of my mind the entire time I was watching. Despite this, I was shocked by how strong the writing was. The characters, especially Gemma, are frustrating and imperfect. However, viewers can't help but empathize with them. The film pulls at your heartstrings as Gemma and Cady start bonding. I even found myself smiling at some of the tender moments between M3GAN and Cady, like when Cady shares a memory of her late mom and M3GAN promises to keep it safe. You know something sinister is coming, but only because this has been marketed as a horror film.
Many critics agree that this film has a very predictable ending. However, Cady saving the day at the end was still adorable. The final fight scene was hilarious because of M3GAN's tiny hands, but horrifying because of everything else about her.
M3GAN is not revolutionary, nor is it particularly terrifying, but I have to say I enjoyed it anyway. If you're looking to get into the horror genre, M3GAN is a great starting point: good kills, an interesting premise, but not scarring. It gets a 7.5/10 from me.
Leave a Comment
About the Contributor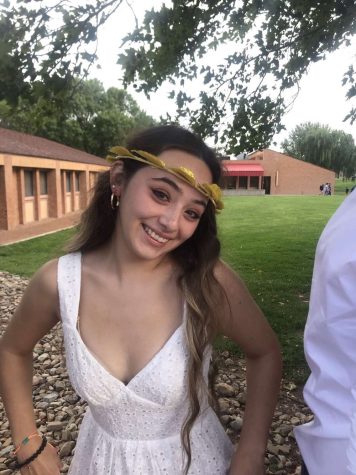 Jayraina Montoya '23, Writer, Journalism Class 2022-2023
Jay, a senior, has been a member of the Advocate since 2021. Jay fell in love with journalism through her love of poetry. She produces articles relating...