Top 4 Shows Of the Summer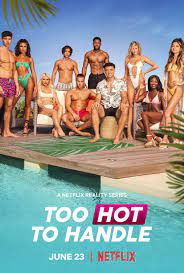 Too Hot To Handle: Season 2– The iconic hit romance show is back. The producers of the show take a bunch of hot singles and enforce a strict sex ban. This season, only one person wins the money. The whole point of the game is that none of the singles can make any intimate contact without losing money from the $100,000 prize fund. The singles do mini-challenges to win rewards such as a date or money back to the total cash fund. Watchers get to see all of these people attempt to build relationships with each other instead of reverting to their usual one-night-stands. Like most reality shows, the relationships usually don't last but you do get to see mental growth occur as the singles re-learn the ability to trust and create meaningful connections with others. Reality tv is a guilty pleasure that no one will admit to, yet this show is a great one to watch to get your fill of crappy tv.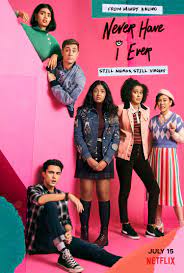 Never Have I Ever: Season 2 by Mindy Kayling is A coming of age comedy about Devi(Maitreyi Ramakrishnan) a normal high-school student with a touch of anger problems and sadness from her father's death. The season starts with Devi's mom and cousin dumping her father's ashes into the Pacific Ocean as a final goodbye. She also kissed her arch-rival turned lover Ben Gross(Jaren Lewison), while also having the hottest guy in school Paxton Hall-Yashida(Darren Barnet) wrapped around her fingers. It is her junior year, and on top of studying for the SAT/ ACT, she also finds herself in a love triangle, as well as dealing with a move back to India, and a new Indian girl who is a cooler version of herself. Kaling is able to create the perfect mix of high-school cliches while also portraying important social issues in today's society. While light and comedic, the show dives into subjects like anorexia, death, female struggle in the workplace, and therapy. We see Devi going to therapy each week and Aneesa breaking down after Devi starts an eating disorder rumor about her. While you would think it is just another high-school tv show, Kaling is able to combine her comedy and the acting of Maitreyi Ramakrishnan to create a character we all can relate to and fall in love with.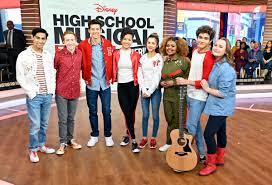 High School Musical The Musical: The Series: Season 2– The long-awaited second season has arrived. After the rise of pop-star Olivia Rodrigo's hit song Driver's License, HSMTMTS 2 releases the next season. The season opens with answers to the two major cliff-hangers, will Nini go to the Performing Arts School, and what is the new school play? It is junior year, and East High is putting on a production of Beauty and The Beast. A rival drama teacher from North High is putting on an identical play. We finally see if Nini and Ricki last, while a binding relationship between EJ and Gina begins. I like the songs in this one even more than the original, and the fact that you can really see how close the characters are outside of the show makes it even more fun and interesting. Watchers witness continuous character development and get to see more of less-shown characters from s1 such as Courtney (Dara Renee) and Big Red (Larry Sapperstein). Even though the show doesn't have much resemblance to the High School Musical Movie series, we still get that authentic high-school experience with occasional pop up from Kacey Stroh once in a while.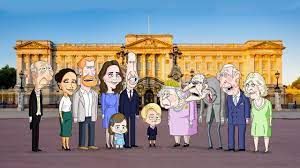 The Prince- This animated cartoon mimics the life of the British Royal Family. The show is seen through the eyes of Prince George (Gary Janetti) as a hilarious twist on the traditional adult-animation style since it is portraying real-life families, who we normally know nothing about besides the surface. Unlike most cartoons, it keeps a constant plot throughout the 12 episodes. The show was actually based on Gary Janetti's Instagram meme page Although the show has faced some backlash for unoriginal jokes and characters being compared to the well known show Family Guy, specifically Prince George as a comparison to Stewie, I am an avid adult-animation fan and think this show is everything. I like how each character is portrayed in a hilarious way such as Prince George being clearly gay, William being in LA after leaving the family, and the Queen hating on Camilla at all times. This show will have you dying by the end of ep 1, and keep you entertained throughout the whole season.
Leave a Comment
About the Contributor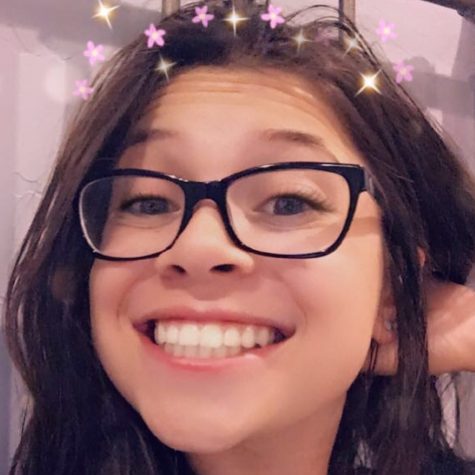 Ella Markman '22, 6th & 7th Grade Section Editor
Ella Markman is a junior at Albuquerque Academy and recently joined the advocate staff. She takes inspiration for her writing from her father, who has...