Oscar Movies in Review 2020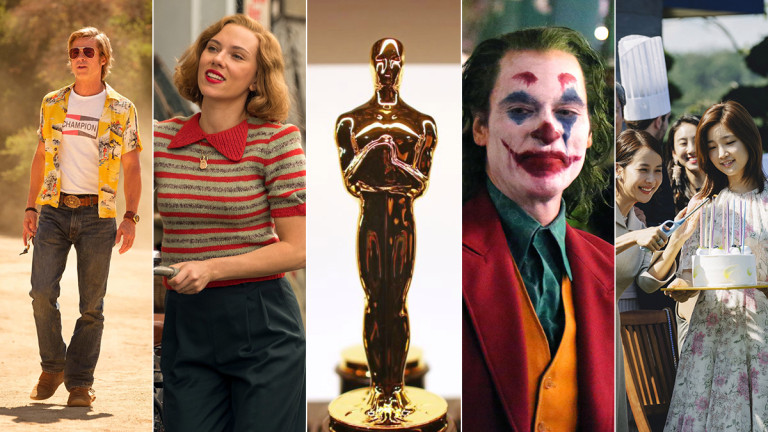 Even though the Oscars were a few weeks ago, now seems like a good time to review and recommend some amazing films that were a part of the lineup this season. There are many award-winning films standing in the shadow of Parasite, the winner for Best Picture. Eight other films also garnered Best Picture nominations including, Ford V Ferrari, The Irishman, Jojo Rabbit, Joker, Little Women, Marriage Story, 1917, and Once Upon A Time In Hollywood. All of these films are worth watching, and maybe you could have an Oscar movie marathon since we all have the time now. While Parasite deserves all the praise it has gotten, there is much to be said about some of the other films in this list that won in the other categories, specifically: Best Adapted Screenplay, and Best Cinematography. 
Jojo Rabbit (Best Adapted Screenplay)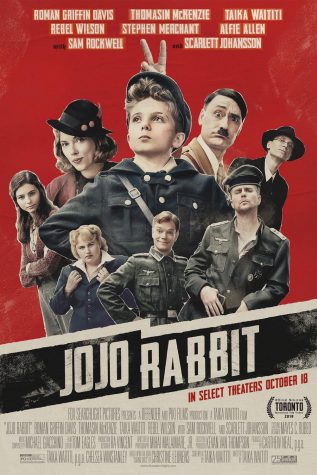 Jojo Rabbit, directed by Taika Waititi, is a film about a young boy navigating life in Nazi Germany. When he finds a Jewish girl his mother is hiding in the house, he slowly realizes his values and beliefs. It brings a certain light and humor to a time in our history muddled with fear while still being sensitive to the severity of World War II. Waititi is a mastermind and a role model for young filmmakers everywhere. But what exactly does winning Best Adapted Screenplay mean? Well, an adapted screenplay is a film that is based on something that already exists, like a book, an article, another film, etc. Jojo Rabbit was adapted from Caging Skies, a book about a boy named Johannes, who is an active member of the Hitler Youth. This film stands out because it connects with the younger population. We see this kid realize that everything he was taught to believe and to worship is just propaganda, that the reality of Hitler is unimaginably horrifying. I think that many young people of my generation have, over the past several years, experienced a ripping away of the veil, a sudden perspective change on something we've just assumed to be true or good our whole lives. Funnily enough, this movie came out when I was going through such an event. In addition to illustrating JoJo's coming of age,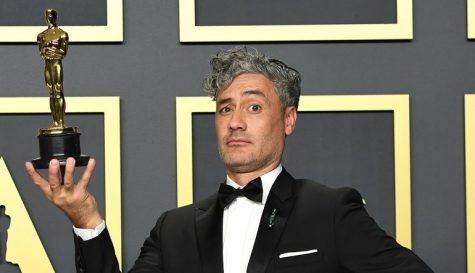 Waititi also brings a more realistic view of Germany at the time than other films. In an interview with Rotten Tomatoes, he says, "I think in a lot of these films the war is always depicted as being very dreary and depressing, and I mean definitely it was but…Germany, at the time, there was a lot of color going on… it's not often you see that in a film like this." Still, with the amount of humor and color that is in this film, the message gets across as does the heartbreak and horror of Germany during the 1940s. Despite the grim topic, this film is surprisingly hopeful. We live in uncertain and scary times. But there is hope. We managed to survive a time filled with war, death, and horror, which means we can survive this too. Jojo Rabbit helps us see the path forward.
1917 (Best Cinematography):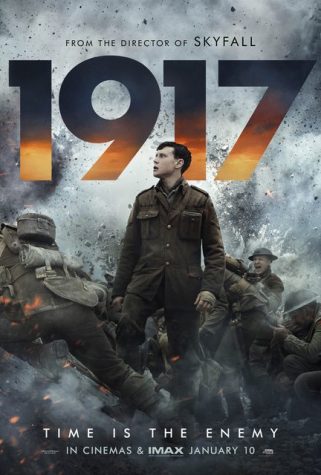 1917 won many awards this season, including Best Motion Picture (Drama) at the Golden Globes. It takes place during World War I and tells the true story of two soldiers who must deliver a message across German lines to call off an allied attack that is heading straight into a German trap. Let's talk specifically about why this movie won for Best Cinematography. This film is known for its long shots — shots that are not just a few seconds each but minutes long. The longest individual shot in this film was about 8 1/2 minutes! The entirety of the film feels like it was filmed in one shot, making it more like a memory than a movie. The film is cut beautifully together and feels like a realistic first-person view of the action. The way this film manipulates its audience into forgetting that they are even watching is what makes it so genuine. The amount of planning and organization that went into each shot is mind-blowing; It's a cinematic masterpiece. Another thing to mention is the pacing of this movie, which is perfect. There are no lulls, and the breaks are placed so you can relax just enough just to be launched into the next heart-racing series of events. You are right there with the heroes the whole time. This first-person approach clearly deserved the oscar for Best Cinematography. War is not something to be worshipped or idolized, which sadly, Hollywood loves to do. 1917 is a genuine and sincere story about the realities of war.
Both movies are available for purchase on Amazon Prime, iTunes, or Youtube.
About the Writer
Liliana Esparza '21, Writer
Liliana Esparza is a senior and has been a writer for the advocate since February of last year. One of her strengths is her passion for things ranging...