Math Teacher Amasses $532,496 on Popular Quiz Show
With a love for all kinds of trivia and puzzles, it was not a surprise that Albuquerque Academy math teacher Jason Zuffranieri, affectionately known by many as "JZ," was drawn to "Jeopardy!," the popular game show testing contestants' speed and knowledge of obscure subjects. Throughout his nineteen-day reign on the show, Zuffranieri racked up $532,496 by answering questions about sports, Oscar speeches, Greek mythology, and world landmarks, to name a few. After failing the online test a couple of times, then making it to the studio audition and not getting selected a couple of times, Zuffranieri finally got his chance this year, nine attempts later.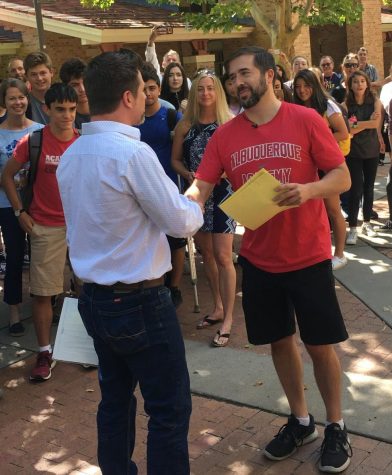 Originally letting the call from producers go to voicemail, Zuffranieri was ecstatic once he realized he had been given a shot. After preparing over the summer for his appearance on the show, he went into his first game, focusing only on the studio audience and trying to ignore the fact that he would be featured on national television only three months later. After going on hiatus at the end of season 35 of the show, Zuffranieri came back for season 36 and began to get into a bit of roll. Bit by bit, he quietly rose to the top of the leaderboard, eventually becoming the third-highest earner in the show's history, behind Jeopardy phenoms James Holzhauer and Ken Jennings. 
"

No matter how much disappointment hurts at the time, you are capable of doing great things if you stick with it."

— Jason Zuffranieri
During game twenty, Zuffranieri held the lead, finishing the first round of play with $8.600 and continued accumulating money throughout the second round, earning him $21,000. After wagering $1,500 in Final Jeopardy where the clue read, "The Eighth Wonder," by composer Alan John & librettist Dennis Watkins, is about this building that opened in 1973, Zuffranieri responded incorrectly with What is the Prado? The player in second place answered correctly and ended his streak as Jeopardy champion.  Of the end of his streak, Zuffranieri said, "It was definitely a sad moment to lose, and having to carry that secret around, knowing all the good times would lead to one bad one. It made me kind of sad. It was a wild 6 months and while I'm disappointed to lose, the fact that it took so long after so many positive moments was great."

Reflecting back on his winning streak, Zuffranieri indicated that, "My favorite moments from within the game were winning really competitive matches with a strong showing in the second round. My last win was like that – some pretty high-level play!  Outside of the show, I was delighted to honor my father and mother and talk about my fiancée and other friends, and the school community too. A lot of people played a role in this and I would never forget about them."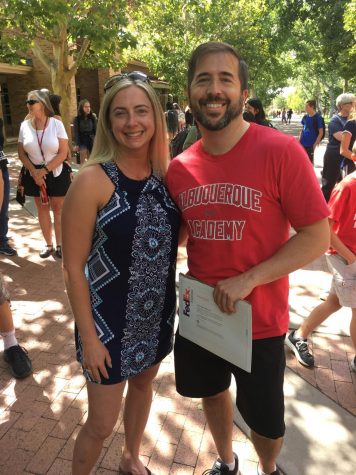 On the first day after his losing game aired, Zuffranieri was in for a nice surprise. He received his checks on Friday in a ceremony outside the science building. As to what he'll do with the money? Zuffranieri, who is soon to be married, says he and his fiancé have recently bought a house. Additionally, he said he'll probably buy a rare and pricey record he'd like to listen to.  In a message to the Academy community as he received his checks, Zuffranieri said, "It's not about this [indicating the checks], It's about this…" as he pointed to students and the Academy crowd which had gathered to celebrate with him. His message to his students? "No matter how much disappointment hurts at the time, you are capable of doing great things if you stick with it. Winning a gameshow is not "great things" like what [you] can do, but it's something I always wanted to try to do. It was very much worth the wait. I hope our students will keep plugging away and never lose heart in pursuit of their goals." Summing up his experience overall, Zuffranieri noted, "It still doesn't feel real."
View Comments (2)
About the Contributor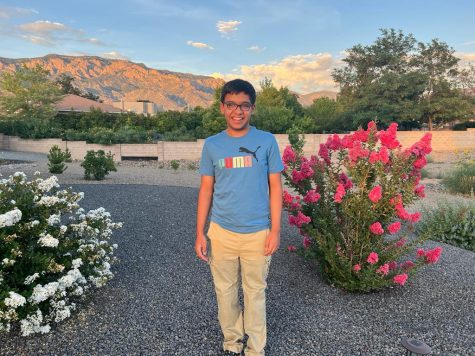 Uzair Hammad '24, Editor in Chief
Uzair Hammad '24 has been a writer and editor for The Advocate for four years, finally ascending to the fabled position of editor-in-chief. In his free...