Mourning the death of a royal: a look into the life of Prince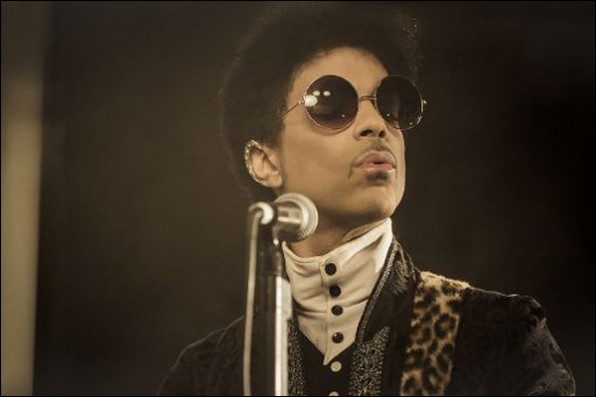 Prince's name hovers in the air. He is known not only for his exceptional talent as a musician, but for what he stood for as an artist who was, in many ways, responsible for creating a new musical generation. He was an icon.
Many mourned the passing of musical artist  Prince Rogers Nelson on April 21, 2016. His cause of death remains unknown; however, since he was only 57 years old and passed away without witnesses in an elevator, the police have launched an investigation into the cause of death. The autopsy was inconclusive, and his body was released to his family for a memorial service on April 24. Fans commemorated his death with music, flowers, and candles outside of Paisley Park, his recording studio and home where his body was found.
Prince was an increasingly influential musician since the release of his first hit single, 1999, in the early eighties. His music was revolutionary and controversial because of its   sexually explicit content, but was nevertheless revered by his fans. Not only did the message make it popular, but his skills as a singer, songwriter, and guitarist contributed to his renown.
In his early life, his parents, jazz pianist John L. Nelson and jazz singer Mattie Della, known as Shaw, divorced. As a teenager, Prince ran away due to rising tensions with the step-father. His first band was called Grand Central, which he joined with his adopted brother, Andre Anderson. The band, after being renamed Champagne, was short-lived, and soon Prince, at age 18, signed a contract with Warner Brothers Records.
Prince released many albums, such as Purple Rain and Graffiti Bridge. A few of his songs even featured his father as a songwriter. In 1991, Prince assembled a new band, The New Power Generation, and also changed his name to a symbol. The purpose of this symbol, known as the Love Symbol, is to combine the symbols for male and female, and to rebel against the trademark name, Prince, that Warner Brothers had created. Since the symbol had no recognized pronunciation,, the switch caused him to be called The Artist Formerly Known as Prince, although many continued to know him as Prince.
His music pushed limits of what was considered appropriate in music at the time when he was popular. His song Darling Nikki was inspiration for a censorship group called the Parents Music Resource Center. Prince remained uncensored, and continued to release songs with blatant sexual content. His bluntness, although disapproved by some, appealed to a wide variety of younger listeners. His music reflected an era in which the arts were once again pushing boundaries of self-expression. Prince is and will remain an important symbol of expressing all aspects of one's identity.