What's going on in Florida?
What's going on with Florida?
Florida Governor Ron DeSantis has implemented several controversial measures adopted by the state's legislature over the past month following his re-election victory. A few of the laws signed by the governor include allowing people to carry concealed weapons without a permit, banning medication and surgery for children seeking gender transitions, and prohibiting children from attending certain drag shows. In addition, Florida has also passed measures banning Chinese citizens from purchasing property, outlawing DEI instruction in public universities, and curtailing abortion access in the state.
Ron DeSantis Signs Bills Restricting Property Ownership
DeSantis signed a series of bills banning Chinese citizens and others from "countries of concern" from purchasing land in Florida. The legislation, described by the governor as a means to "counteract" the influence of the Chinese Communist Party (CCP) in Florida, also includes restrictions on colleges and universities accepting gifts from foreign countries and using specific applications on government devices and servers.
The bills explicitly target Chinese citizens, restricting them from buying land unless they are also American citizens or permanent residents. Although Chinese citizens are the main target of this bill, Chinese nationals with non-tourist U.S. visas are also affected. They can only purchase fewer than two acres of land, which must be at least five miles from military institutions. In contrast, dual citizens of Russia, Iran, Cuba, Syria, North Korea, and Venezuela are restricted from purchasing land within 10 miles of military bases. The bill also implies that penalties will be imposed on individuals knowingly selling property violating the laws. The state also has the authority to seize property improperly obtained by foreign nationals.
The law also prohibits state colleges and universities from accepting gifts from "countries of concern" and mentions that private schools are banned from being funded or owned by citizens of the same nations. In addition, Florida's state colleges and universities will now have to obtain approval from the state's board of governors or board of education before entering into any agreement or partnership with a foreign university, making it difficult to establish international collaborations and exchange programs. This would be at the expense of the intellectual growth of students and faculty, limiting exposure to diverse viewpoints and academic cultures and even restricting research opportunities.
"
We're scared. We're terrified. That's what we came here for. We have the American dream.
— Chinese College Student in Florida, Victoria Li
Critics argue that these bills could enable discrimination against Chinese homeowners in Florida and negatively affect other immigrants. Before the bill's signing, over 100 protesters testified against the legislation. A college student in Florida, Victoria Li, said, "We're scared. We're terrified. That's what we came here for. We have the American dream." Echo King, a Chinese-American attorney based in Orlando, Florida, who has been part of the opposition to the legislation, said, "The reality will be that any seller, when they see a Chinese name … will think, 'Too much trouble,' and they'll refuse to sell." Plans are already underway to file a lawsuit against the new law.
DeSantis Continues His Bans on Educating People about Race
DeSantis has also signed a law that defunds all state universities' diversity, equity, and inclusion (DEI) programs. He described these programs as a "distraction from the core mission" of the universities. In addition, the ban prohibits universities from using state or federal funds to support or maintain programs that advocate for DEI or engage in political or social activism. Examples of the activities that this legislation could hinder include hosting guest speakers focusing on DEI topics, organizing workshops or events around social justice issues, implementing DEI training for faculty and staff, and supporting student-led groups engaging in political or social activism. DeSantis argued that the law would return universities to their original purpose of treating people as individuals rather than dividing them based on "superficial characteristics."
The law also stipulates that general education courses in state colleges should not distort historical events or teach based on theories that systemic racism, sexism, oppression, and privilege are inherent in U.S. institutions, which is often referred to as "critical race theory." DeSantis has already replaced six members of the New College of Florida's board of trustees with his conservative allies. This move has been considered part of a conservative takeover of the institution where the legislation's signing ceremony occurred.
Florida's Six-Week Abortion Ban is Among the Most Restrictive in the U.S.
Florida lawmakers voted to prohibit abortions after six weeks of pregnancy on April 13th, transforming the state into one of the most restrictive in the nation regarding abortion access. However, unlike last year's public signing of a 15-week ban, DeSantis chose to sign this bill without public notice, surrounded by supporters.
The enforcement of Florida's six-week abortion bans hinges on potential legal shifts in the state, to be decided by the state's supreme court. If the court upholds the 15-week abortion ban enacted last year, it will set the groundwork for further restrictions. However, the court could also decide the state constitution's privacy clause, which has historically protected a woman's decision to continue her pregnancy, applies to the bill. Finally, the court could rule this privacy clause irrelevant to abortion rights, significantly shifting Florida's reproductive rights landscape.
The bill also bans doctors from prescribing abortion medications through telehealth, requires medication to be dispensed by a physician — not sent through the mail — and prohibits state funds from being used for someone to travel outside of Florida for an abortion, except in cases of a medical emergency or when federal law mandates it. People who oppose the law argue that the six-week mark is too early, as many women don't even realize they are pregnant at this stage. However, the bill does provide exceptions for pregnancies resulting from rape, incest, or human trafficking. It permits abortions for these cases for up to 15 weeks, provided the woman can present documentation such as a restraining order, medical record, or police report.
Despite these recent legislative actions, past public opinion shows that most Floridians — and Americans — want to keep most abortions legal. However, with the Supreme Court's overturning of Roe v. Wade last summer, anti-abortion forces continue to push for further restrictions.
Key Takeaways from Florida's Recent Legislative Changes
Governor Ron DeSantis's recent legislative actions following his re-election have marked a significant shift in Florida, sparking backlash. The changes have been described as a counter to what DeSantis perceives as threats to the state's integrity and traditional values. In addition, Florida's adoption of one of the most restrictive abortion laws in the country has also attracted widespread attention for its radical measures. These controversial actions, aimed at changing Florida's societal, educational, and economic norms, have drawn criticisms of discrimination and potential human rights violations. However, their long-term impacts on Florida's demographics, economy, education sector, and public health remain to be seen as legal battles unfold and public opinion continues to change.
Leave a Comment
About the Writer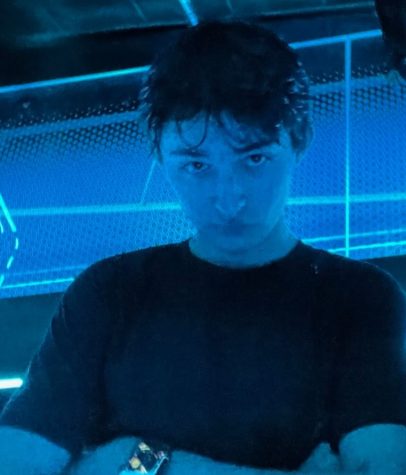 Isaiah Hashimoto '24, Staff Writer/Podcaster
While being one of the initiative leaders for the Advocate's podcast division, The Podvocate, Isaiah '24 is also a writer for The Advocate who has...