Creativity and Culture
Hang on for a minute...we're trying to find some more stories you might like.
Nonprofit, contemporary, and modern. These words only begin to describe San Francisco's famed Modern Art Museum. SFMOMA houses artists from Jackson Pollock to Andy Warhol, names recognizable to elementary school students and art historians alike. This museum, filled with multimedia and interactive features, connects both the apathetic and the ardent through childlike wonder, or, in my experience, through reactions towards the art itself.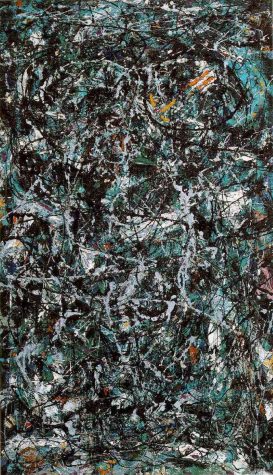 While wandering through the seven levels of the museum, visitors can travel through both cultures and eras. Floor five of the museum houses works by Andy Warhol, born in Pittsburg and considered one of the founders of the 1950s "pop art" movement for his pieces of Marilyn Monroe and Campbell's soup cans. After a fifteen-second elevator ride to the level above, we met the whirring Viktor—a robot made of gears, steel belts, and cables created by Jürg Lehni, a Swiss native with a knack for mechanical creations that welcome and, on occasion, scare visitors. One more short ride, and The Advocate staff was huddled over a piece entitled "News," created by German-born Hans Haacke, which types out live news stories from over a dozen publications and broadcasts from CNN to the Afghanistan Express on a 1969 typewriter. The final piece that caught my eye was Arthur Jafa's "Love is the Message, The Message is Death," a powerful film that examines the complexities of African American representation in media through Getty images, viral videos, and the Kanye West song "Ultralight Beam." The exhibits are placed beside a small, hip café—a store filled with gadgets that range from paint-tube pencils to grow-your own bonsai trees, and even a SFMOMA app to help navigate the new exhibits added in 2016.
Image courtesy of ArtStack
About the Contributors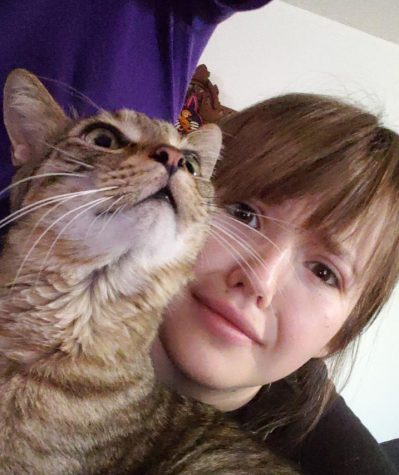 Tatiana Gross, Sports Editor
Tatiana (Tati) Gross has been a member of the Advocate since 7th grade. After a two year hiatus, she has now taken the position as a Sports Editor and...