Essential Winter Albums
Nebraska, Bruce Springsteen: This is the quintessential winter album. An anomaly for Springsteen, it is stripped-down, dark, and haunting. Originally recorded as demos to be later played with the E-Street band, Springsteen thought the sound on the original demos of "Nebraska" worked better than full production. It is no surprise that he chose to keep them the way they were, as they are each unique masterpieces. All the tracks are stark, as he depicts the struggles that come with being human. From juggling life and death on "Atlantic City", to the story of a police officer letting his troubled brother off the hook on "Highway Patrolman", Nebraska beautifully articulates emotion and intellectual reasoning. The lyrics are Springsteen's most vivid and intimate, as he looks through the eyes of a serial killer, police officer, laboring children, and ultimately, himself.
Best Songs: Mansion on the Hill, Highway Patrolman, Used Cars
reputation, Taylor Swift: Swift explores her most experimental self on reputation. Stereotypical pop music is shallow, with meaningless lyrics and layered production. With this album, however, Swift took her expert writing skills and applied them to heavy yet intentional production. What that combination creates is arguably Swift's best pop album. The story of finding her boyfriend, Joe Alwyn, in the darkest moment of her life is woven beautifully throughout. The winter aspects of the album come from songs like "Call It What You Want" when she sings about "windows boarded up after the storm" and, singing about her boyfriend, says "he built a fire just to keep [her] warm." Rather than a traditional winter album, which would feel connected to nature, reputation feels like winter in the big city, providing the listener with a binary feeling of cooler isolation with one of solidarity in a crowd.
Best Songs: Delicate, King of My Heart, Getaway Car, New Year's Day
Melodrama, Lorde: A perfect late-night drive listen, Melodrama is most definitely a winter album. It feels intimate, and the production pairs perfectly with Lorde's lower register. It's a story told from start to finish of love that has been lost, told through a progression through stages of grief: sadness, reminiscence, and acceptance. The sounds vary on the album. Songs like "Liability" are mainly made up of piano touched with light production. Others, like "Homemade Dynamite" and "Perfect Places", contain heavier, pop-oriented production. More than any other of her albums, Lorde's vocals feel soulful and deep. Her voice and classic Antonoff production create an album that feels like it was made to be played in the winter.
Best Songs: Homemade Dynamite, The Louvre, Liability, Perfect Places
Sling, Clairo: Immediately from the album cover, which shows Clairo in front of a snowed-over landscape, Sling is winter through and through. Clairo takes a sharp pivot compared to her previous work. Following Immunity, this album starts with "Bambi", which sets the tones of isolation and intimacy for the rest of the album. After a first listen, it's easy to forget the track titles because they all meld together into one body of work. There is no variation of sound throughout the album, but it works here because the album feels like a book of stories told from start to finish. It's deep and intimate, as she sings about fears of growing up, her career, and insecurities. Vivid lyrics capture these themes, so listeners of lyric-oriented songs will appreciate this album. Working with Jack Anonoff, none of the sounds on the album feel completely perfect, but it is fitting to the themes and her soft vocals with light production. Grab a tea, sit by the fire, and enjoy.
Best Songs: Amoeba, Blouse, Reaper, Little Changes
evermore, Taylor Swift: Swift describes evermore as the younger, more adventurous younger sister to folklore, and has said that it's supposed to represent the fall and winter seasons. It is more experimental, with even more vivid, eye-catching storytelling than its predecessor. Working largely with producer Arron Dessner, she achieved the sound of fall and winter sounds perfectly. You know it's a winter album when there's a song called "'tis the damn season." The lyricism around winter is what makes this album feel fitting to the season. From mentions of "kids and Christmas" to "frozen swims," Swift fills this album with intimate details that reflect the season. Combinations of vocals, guitars, piano, and peaceful synth also feel comforting and unique to winter.
Best Songs: cowboy like me, coney island (feat. The National), marjorie
View Comments(1)
About the Contributor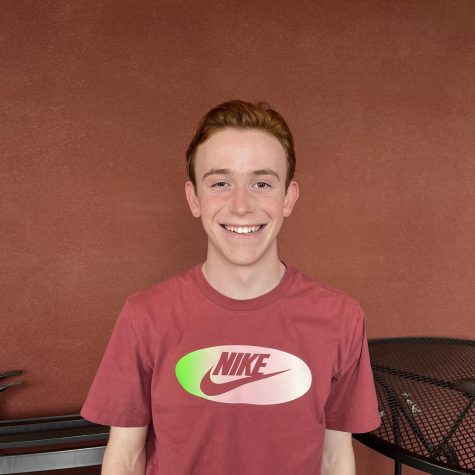 William Weinstein '23, Writer, Journalism Class 2022-2023
At Albuquerque Academy, William Weinstein  '23 is a beloved member of the community. This will be his first year involved with The Advocate! He is already...