Oxford Michigan High School Shooting
Ethan Crumbley, a 15-year-old sophomore at Oxford High School in Oxford, MI, opened fire at his high school on Nov. 30, killing 4 students and injuring 7, one of whom was a teacher. Prior to the incident, Crumbley's parents were called into the school after a teacher witnessed him searching for ammunition online, and saw a picture he drew of a gun. After the school alerted his parents, Crumbley's mother texted him, "LOL, I'm not mad at you. You have to learn not to get caught." Crumbley was eventually allowed to return back to class, with the school claiming there was no need for discipline at that time. He is now being charged as an adult with four counts of first-degree murder, seven counts of assault with intent to murder, 12 counts of possession of a firearm while committing a felony, and one count of terrorism causing death. The addition of a terrorism charge is uncommon for incidents such as school shootings, but Oakland County prosecutor Karen McDonald says the charge reflects the trauma many faced at the school that day.
"
"LOL, I'm not mad at you. You have to learn not to get caught.""
— Text sent by Ethan Crumbley's mother, Jennifer
He has pleaded not guilty to all counts and is being held without bond at a local jail. His parents, who had bought the nine-millimeter pistol just four days before the shooting, are also charged with involuntary manslaughter, to which they have pleaded not guilty. Together, they are being held on a $1 million bond.
While there has not been a motive determined yet, investigators have recovered Crumbley's cell phone and journal, both of which detail his "desire to shoot up the school." In addition, they are looking at pictures of the weapon Crumbley posted on social media, one captioned, "Just got my new beauty today," which he received as a "Christmas present."
We are slowly learning more about those killed in the shooting. The youngest victim was 14-year-old Hana St. Juliana, who was on the school's volleyball and basketball teams. 16-year-old Tate Myre, who is rumored to have tried to disarm Crumbley, was on Oxford's varsity football team. A petition has been started to rename the school's football stadium in his honor. Madisyn Baldwin, 17, was on track to graduate this year and had already been offered full-ride scholarships to multiple colleges. Finally, Justin Shilling, 17, was an avid captain of Oxford's bowling team. 
Yet another school shooting plagued America's children this week, leading to a record-high number of 222 of these incidents this year, over 100 more than in 2018 or 2019. The incident has renewed the call for stronger gun laws and to hold those who own guns to be held responsible when their weapons are used for the wrong purpose. 
Leave a Comment
About the Contributor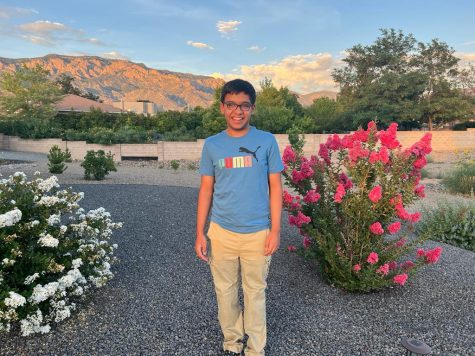 Uzair Hammad '24, Editor in Chief
Uzair Hammad '24 has been a writer and editor for The Advocate for four years, finally ascending to the fabled position of editor-in-chief. In his free...