Super Bowl Preview
Get up to date before the big game this weekend.
As the 2022-2023 NFL season comes to a close this week, all eyes are on the Super Bowl. This year's matchup will feature the Philadelphia Eagles and the Kansas City Chiefs, two teams who have been battling for the top spots of their respective conferences all season long.
The Eagles have built a dominant roster, made up of stars like linebacker Hassan Reddick and cornerback Darius Slay, and quarterback Jalen Hurts on offense, who has had a breakout season this year, racking up 3,701 yards and 22 touchdowns. The Chiefs are led by arguably the best quarterback in the NFL, Patrick Mahomes, who has thrown for a whopping 5,250 yards this year.
For Philadelphia, this will be their fourth Super Bowl appearance in franchise history and the first since 2017. For Kansas City, this is their third Super Bowl appearance, having last been in the big game in 2020, where they lost to the Tampa Bay Buccaneers. Las Vegas oddsmakers have set the Chiefs as the slight underdog, favoring the Eagles by 1.5 points.
One thing I've learned watching the NFL is to never bet against Patrick Mahomes in the playoffs. Boasting a 10-3 playoff record, I believe Mahomes will lead the Chiefs to a Super Bowl victory. It is also worth mentioning this is the first Super Bowl to feature two black starting quarterbacks (Jalen Hurts and Patrick Mahomes), as well as the first Super Bowl in which two brothers are facing off against each other (Jason and Travis Kelce). Current Chiefs head coach Andy Reid also used to be a long-time head coach of the Eagles.
Regardless of the outcome, the Super Bowl is sure to be an exciting showdown between these two talented teams. Tune in on Sunday, February 12th at 4:30 p.m. to see who emerges as this year's champion, and leave your predictions in the comments! Here are mine.
Ben's Predictions:
Score: Chiefs 37 – Eagles 34
Super Bowl MVP: Patrick Mahomes
Color of Gatorade dumped on winning coach: Orange
Coin toss: Heads
Leave a Comment
About the Contributor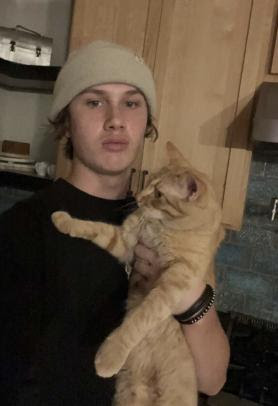 Ben Montoya '23, Writer, Journalism Class 2022-2023
Ben Montoya ('23) has loved writing from a young age. He enjoys writing social and political commentary, as well as reporting on school and professional...