Republicans on the Rise
In an apparent referendum on Biden's performance, Republicans gained control of several state governments.
On Tuesday, November 2, 2021, voters across the country flocked to the polls and cast their ballots in the largest numbers since the 2020 election. The most notable result was Republican businessman Glenn Youngkin's defeat of longtime Democratic politician Terry Mcauliffe for the governor's seat in Virginia – a sting to the Democratic party, which has kept the seat since 2013.
Youngkin defeated Mcauliffe by around two percentage points, a nearly 12-point swing from President Joe Biden's victory in the state last year, signaling a warning for Democrats going into next year's midterm elections. Republicans also defeated Democrats in the races for the state's lieutenant governor, attorney general, and the house of delegates, leaving the Democratic-controlled State Senate as the only firewall against a larger conservative shift of the state's laws. However, many Democrats took the loss as a wake-up call rather than a demoralizer, with congressional Democrats seeing the stakes of inaction and angling to pass their bipartisan infrastructure bill and build back better act very soon in the near future.
Voters in New Jersey also went to the polls to elect their governor, and it seems that incumbent Democrat Phil Murphy is poised to win, though by a much narrower margin than originally expected. Some voters in Ohio and Florida also had the chance to elect representatives for the U.S. House in special elections triggered by the departure of their incumbent representatives earlier this year. Most notably, in Ohio's 11th congressional district, centered around the Democratic stronghold of Cleveland, Democrat Shontel Brown was able to overcome a divisive primary campaign and resoundingly win a seat in congress.
Lastly, in cities large and small across the country, many key mayoral contests took place. Voters in Pittsburgh elected their first black mayor, Democrat Ed Gainey. History was also made in Boston, where residents elected Democrat Michelle Wu to become the first female and Asian-American mayor of the city. In the nation's largest city, New York, voters overwhelmingly elected Democrat Eric Adams, and, in a race closer to home, voters in Albuquerque, New Mexico, re-elected Democrat Tim Keller in a blowout.
View Comments(1)
About the Contributor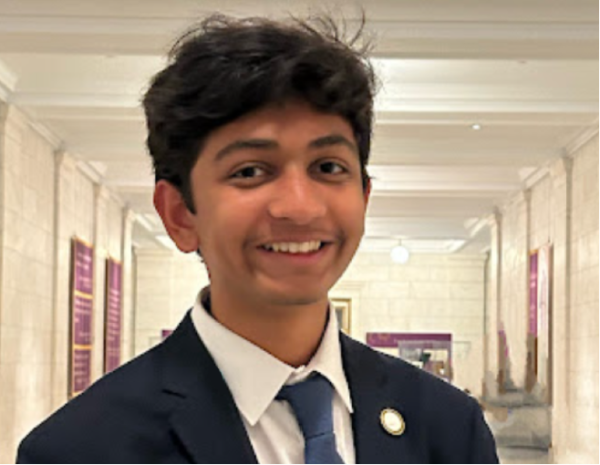 Abhishek Narahari '24, News Co-Editor
Abhishek is a deeply engaged member of the Albuquerque Academy community, part of several government and politics-focused clubs and activities. For the...