An End to the Congressional Stalemate
A framework deal promises to move negotiations on two bills forward
In a major victory for President Joe Biden, the White House and congressional Democrats announced that they were able to strike a framework deal for his massive legislative agenda, ending a months-long stalemate and paving the way for the passage of his signature infrastructure bill next week.
After what seemed like an endless spiral of repetitive negotiations between progressive house members, like Congresswoman Pramila Jayapal of Washington, and moderate Democrats, like Senators Joe Manchin of West Virginia and Kyrsten Sinema of Arizona, the White House released a penultimate framework deal on Thursday morning. The framework includes a range of long-sought Democratic priorities, from the inclusion of hearing aids in Medicare to the establishment of a civilian climate corps. While Senator Bernie Sanders of Vermont signaled that he is disappointed by the lack of dental or vision benefits, he still hailed the deal as the most significant since the 1960s.
Also in the framework is a menu of priorities long sought by Democrats. 150 billion dollars are included for fair housing, and several billion dollars are allocated to Historically Black Colleges and Universities. A pivotal measure for universal pre-kindergarten also survived the negotiations, and the framework allots 100 billion dollars for a more humane immigration system, pending approval by the Senate parliamentarian. It also designates smaller amounts of money for other key issues, like pandemic preparedness and public safety and gun-violence reduction measures.
At the moment, it seems that the framework is not enough to unlock progressive votes in the House for a Senate-passed bipartisan infrastructure bill, which Progressives prefer to pass in tandem with the larger bill. More clarity seems to be on the way, as bill text is expected soon, and Progressives indicated that they will be ready to vote for the infrastructure bill after the text has been released. If both houses pass both bills, President Biden will be the most legislatively transformative president since President Lyndon Johnson. This comes as 2022 midterms loom a year away and President Biden's approval ratings sag.
Leave a Comment
About the Contributor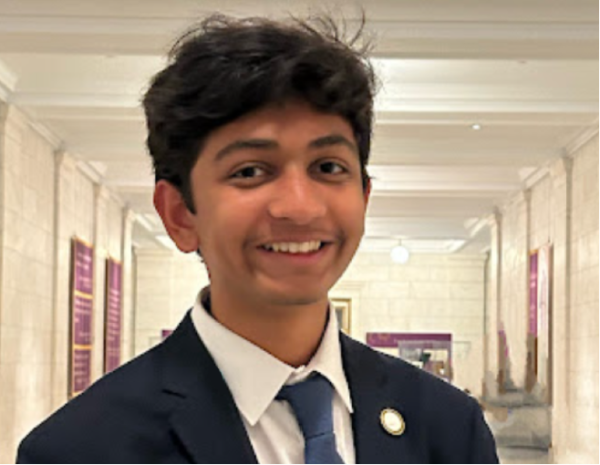 Abhishek Narahari '24, News Co-Editor
Abhishek is a deeply engaged member of the Albuquerque Academy community, part of several government and politics-focused clubs and activities. For the...