Gracie Abrams
Artist Profile: Gracie Abrams
Earlier this year, while I was watching an Olivia Rodrigo interview, she shouted out an artist named Gracie Abrams, and said that her song "Minor" inspired the hit we all know, "Drivers License." After watching that interview, I decided that I would listen to her 2020 EP, Minor. To say I was impressed is an understatement. I was in awe of her songwriting, voice, as well as her ability to evoke emotion through her songs. Since then, I've been hooked on Gracie Abrams and her discography of 13 songs.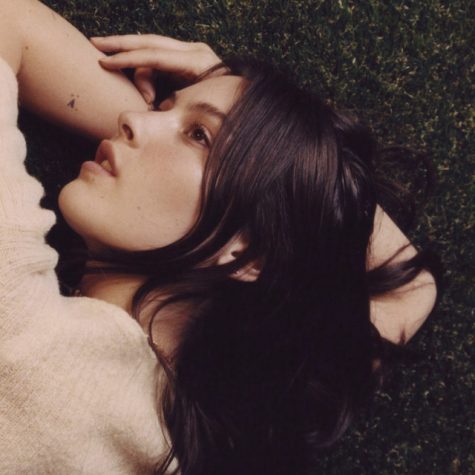 Born in 1999 in Los Angeles, Abrams was born into a talented family. If you don't know who Gracie Abrams is, you might know her father, film director J.J. Abrams. After listening to music throughout her early years, she started songwriting after listening to Phoebe Bridgers at 13 years old. After posting videos of her singing original songs with her guitar or piano since 2016, she released her debut single, "Mean It", in 2019. "Mean It" feels like classic bedroom pop with a minimal amount of production layered over her vocals. But it wasn't until "Stay", another single released in late 2019, that she moved into new territory. The song is her first showcase of perhaps her greatest songwriting talent, vulnerability, with lyrics like, "Maybe I should've but I never told you I'm sorry/ Know that I tried but my words always got in the way", and "If I woke up with you in the morning/ I'd forget all the ways that we're broken." What makes her songs so unique is how she can write about a complex situation in her life in detail, and still can make it feel relatable.
In 2020, Abrams stepped out of her comfort zone and toyed with new sounds, experimental songwriting, and amplified vocals on her first EP, minor. She sounded more confident, the production felt leveled up, and it showcased all of Abrams' talents as an artist. She worked with producers that include Joel Little (Taylor Swift, Lorde, Khalid) and Sarah Aarons (Mabel, Halsey). About the first track off the EP, "Friend", she said that writing it came from a place of "anger, frustration, disgust, with someone that you used to love… that conflicting feeling." The rhythm is simple, which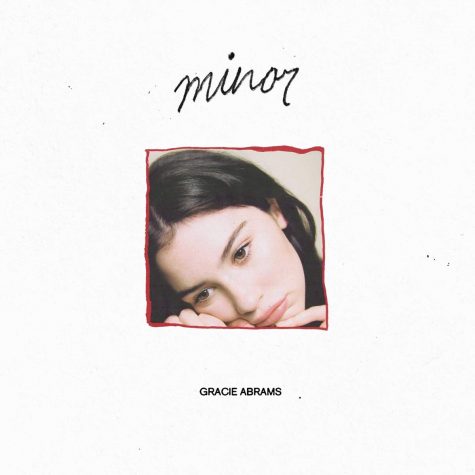 perfectly coincides with the emotion-packed lyrics. Talking about the title track of the EP, "minor", which she wrote when she was 17, she said that "it was the first time [she] had written a song where [she] felt like she wasn't trying to emulate somebody else's sound." The sound does feel unique as she whispers "You've gotta understand I can't cause" proceeding to belt the letters "M-I-N-O-R" in the chorus, as she sings about a crush who lives far away in Glendale. Perhaps the most popular track of Abrams' is "I miss you, I'm sorry". A quintessential heartbreak ballad, she strove for even greater songwriting and vocals as she sings about the longing for someone post-heartbreak. The heartbreaking and telling lyric, "I miss fighting in your old apartment/ Breaking dishes when you're disappointed/ I still love you, I promise", is not only the most moving on the track, but is also one of her most frank. Through minor, Gracie Abrams solidified her spot as one of the most masterful songwriters of our generation and sent the message that she's not going anywhere.
There are two songs by Abrams that are sonically different from the rest and demand attention. I also believe they are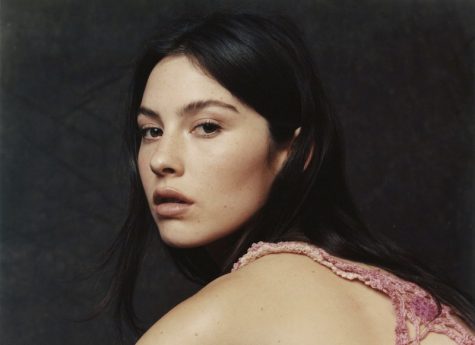 her two best. "Long Sleeves" remains an anomaly for the artist. Abrams' echoey voice is accompanied by a beautiful string instrumental and poetic lyrics about a burdensome relationship. When she sings in the chorus, "used to the turbulence/ I wore long sleeves", she doesn't clarify the meaning of wearing long sleeves; whether it was to cover up physical or emotional scars, through the ambiguity, Abrams achieved an even higher level of relatability. "Mess It Up", released in May of this year, picks up the tempo as she sings about the regret for leaving someone. She takes a look inwards, going in-depth on the different emotions that come with regret and heartbreak, from questioning ("Did I fall out of line when I called you?"), to anger ("Hope that you're sleeping well knowing I'm not"), to regret ("How could I think that all that I gave you was enough?"), to an acceptance ("Pull myself together/ You could watch it happen/ Let it happen"). The song was a positive change for Abrams, as she showcased the different reaches of her musical ability.
It's not a coincidence that Abrams' music is so appealing to not just me, but many people in our generation. It is sincere and individual to her life, but at the same time relatable. For example, in a song like "Mess it Up", while I can't relate to the exact situation she depicts, I can relate to the emotions she captures and pick out details that match a situation from my life. There are very few artists around right now that can do that, and Abrams is one of them. In every song she writes, Abrams uses her strength in songwriting to reach vast amounts of people. Her voice with her lyrics, both comforting and honest, feel therapeutic. In a hectic world, her music is an outlet for people to feel their feelings.
Since minor and "Mess It Up", Abrams has released a new single (presumably for her next project) and announced a tour. She said in a 2020 interview that her "next batch of music… already feels so wildly different from [minor]." Indeed it does. While "Mess It Up" picked up the tempo, her most recent single, "Feels Like", which was released this past Friday, is a snapshot of her life, with a steady buildup of vocals and instrumentals throughout the song. It is written for her best friend "about the time [they both] lived in [New York City] and took [a] train to Fairfield, Connecticut… because it was the nearest city they were playing [a] Harry Styles fan fiction movie." Her writing is in the spotlight with this song, as she sings about how she met her friend "at the right time", and how she "would do whatever [they] wanted." If anything, her new music sets the stage for what is to come from Gracie Abrams, as she heads out in 2022 for her "This Is What It Feels Like " tour and, fingers-crossed, releases more music soon.
Video Link:
Leave a Comment
About the Contributor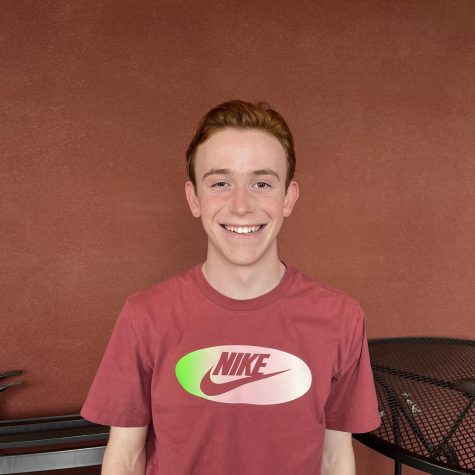 William Weinstein '23, Writer, Journalism Class 2022-2023
At Albuquerque Academy, William Weinstein  '23 is a beloved member of the community. This will be his first year involved with The Advocate! He is already...