Nukes to Australia and Apologies to France
France and China are among countries opposed to a new nuclear deal between U.S., U.K., and Australia.
On September 16, 2021, the United States, the United Kingdom and Australia announced a new major defense agreement, marking a new alliance against the force of China in the Pacific region and angering nations not included in the deal.
The agreement established a cooperative alliance between the three countries against rapidly evolving global threats, including multiplying amounts of cyber-attacks. Under the pact, Australia, with the aid of the U.S. and the U.K., would receive a new arsenal of nuclear submarines in the decades to come. Not only would this be a monumental advancement of the nation's defense system, it would also signal that Australia has chosen a side in the brewing competition between the U.S. and China. Australia had previously attempted to keep neutral diplomatic relations with both nations, and even has expansive economic ties with China, from which Australia has benefited greatly. Understandably, China reacted to the new deal with disdain, as Australia is now another competitor for economic and political control over much of the Pacific region.
France also responded negatively to the news, angrily recalling its ambassadors from the U.S. and Australia. This is largely due to the fact that France had previously struck a notable and similar defense deal of its own with Australia and viewed the new alliance as an utter betrayal. French Foreign Minister Jean-Yves Le Drian described the situation as a "crisis". In the days after this occurred, French President Emmanuel Macron and President Biden held a phone call, in which Biden committed to increasing the amount of communication with France on such matters going forward. After the call, it was announced that Philippe Etienne, the French ambassador to the U.S., would be sent back to Washington in the near future.
While temporarily overshadowed by the actions and statements of the French, the deal represents yet another American step against the growing global position of China. This followed Vice President Kamala Harris' visit to Singapore and Vietnam last month, where she projected a face of confidence against China, issuing a set of stark warnings against the nation, including their claims on the Spratly Islands in the South China Sea. The President's pair of signature policy bills, which are currently moving through Congress, also include provisions with the aims of heightening American economic standing on the global stage against nations like China. With heating tensions between the two global superpowers, the future between the U.S. and China appears icy to say the least, and major decisions like this deal will have significant consequences for the rest of the world for the foreseeable future.
Leave a Comment
About the Contributor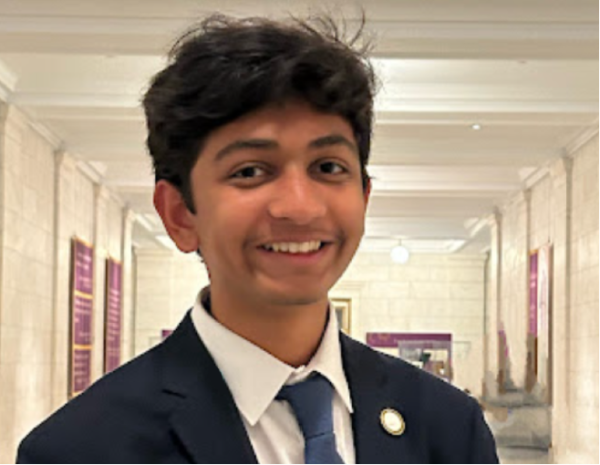 Abhishek Narahari '24, News Co-Editor
Abhishek is a deeply engaged member of the Albuquerque Academy community, part of several government and politics-focused clubs and activities. For the...