VP Harris visits Asia
Part of the Biden administration effort to push back on Chinese expansion
In the final week of August, Vice President Kamala Harris visited Singapore, Vietnam, and Hawaii, her largest and most notable foreign trip while holding office yet. During the trip, she projected stark warnings about China, as scenes from the Afghan withdrawal were broadcast on screens worldwide.
On Saturday the 21st, Harris flew to Singapore and delivered what was likely her most significant speech on foreign policy during her time in office. She took specific aim at China, addressing its increasing presence in the South China Sea, which she called "unlawful." Additionally, the Vice President asserted that a healthy US relationship with southeast Asian countries, such as Singapore, would be vital for the United States' interests in the region going forward. After visiting with U.S. troops stationed in Singapore on board the USS Tulsa, she departed for Hanoi, Vietnam. In one of her meetings there, she doubled down on China, even calling out what she described as their "bullying" when it came to their maritime claims. Also, she reportedly discussed human rights with the local government, long known for various human rights abuses and infractions, including, as the state department describes it, "unlawful or arbitrary killings by the government." On her way back from Asia, she visited with troops in Oahu's Pearl Harbor-Hickam military base, before landing in Washington D.C. Friday morning.
Her visit also coincided with rapidly evolving scenes from Afghanistan. She attended numerous classified briefings on board Air Force Two and was notified about the deaths of more than a dozen U.S. troops from a suicide bombing blast outside of the Kabul airport. Harris was immediately thrown into a series of meetings and briefings with high-level officials dealing with the situation in Afghanistan. As a result, she was forced to scrap a handful of public events in Hawaii and cancel a high-profile rally with California Governor Gavin Newsom in Daly City, CA. However, despite the distracting shadows cast over her trip, Harris was able to accomplish the administration's core goals of emphasizing U.S. toughness with China, and the U.S's commitments to allies across the globe.
Leave a Comment
About the Contributor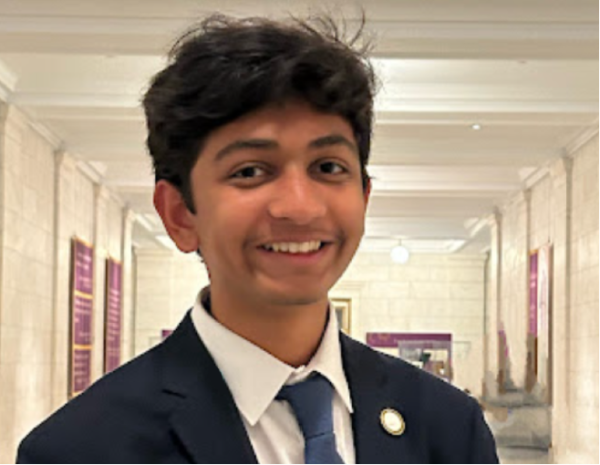 Abhishek Narahari '24, News Co-Editor
Abhishek is a deeply engaged member of the Albuquerque Academy community, part of several government and politics-focused clubs and activities. For the...