Satanic Panic: The Controversy About Lil Nas X's 'MONTERO'
An homage to Satan or an expression of sexual identity?
The recent media hype over rapper, singer and songwriter, Montero Lamar Hill, better known as Lil Nas X, has sparked a wild controversy that has taken the world by its horns (literally). The 21-year-old released the music video for his single 'MONTERO (Call Me By Your Name)' on March 25, and has received strong backlash from many conservative leaders and a majority of the listening public. The video itself is quite scandalous, depicting very obvious Satanic images in a highly erotic way. However, rather than embracing Satanism, as his critics claim, the video was Lil Nas X's way of embracing his own sexuality as well as inspiring others to not give in to criticism about their sexual identity. The heavy Satanism depicted in Lamar Hill's most recent production acted as a smokescreen for criticizing Montero's choice to embrace his sexuality.
Nas X came out publically as gay on the last day of pride month in June 2019, after releasing his first hit single 'Old Town Road' featuring Billy Ray Cyrus. The song became a viral phenomenon, known for its catchy country-guitar tune and popular dances on the social media app TikTok. Since then, the rapper has received a plethora of tweets and hate messages commenting negatively on his embrace of his own sexuality.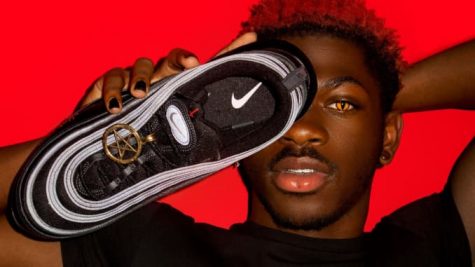 Ater receiving even more hate for the sexual and Satanic imagery of his "Call Me By Your Name" music video, Lil Nas X responded. "In a nutshell, if some people insist Lil Nas X is going to hell for being queer, he might as well shoot a music video there and set himself free," he said, according to Vulture. In conjunction with the erotic music video involving heavy Satanic worship, the artist collaborated with MSCHF, an American art collective, to create 666 pairs of custom Nike Air Max 97's that contain a drop of human blood in the sole and display a pentagram. The release was limited edition and each pair of shoes, which were listed at $1018 each, sold out in seconds. Nike has recently won a lawsuit filed against MSCHF which prevented the fulfillment of the shoe orders. Because of the shoes' alleged affiliation with Satanism, "Nike said some customers are now boycotting the brand online for its apparent association with Satan. The company wants MSCHF to stop all orders currently in transit and recover them," according to CBS. Since all 665 orders have been fulfilled, the legal effects of the lawsuit did not have much of an impact. "MSCHF strongly believes in the freedom of expression," the company said in a statement.
So, was all of this necessary? Did the "Old Town Road" artist sell his soul? Is Lil Nas X actually worshipping the devil or just responding to hate and the constant pressure of being in the spotlight?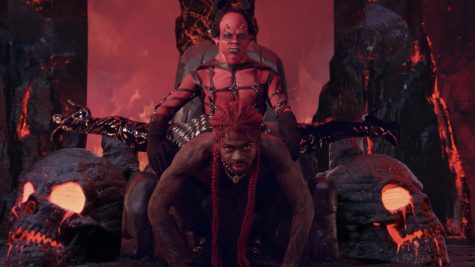 Although Montero Lamar Hill is in fact a young star and has only been in the industry for a ripe two years, he cannot be completely inconsiderate of his actions. The music video was quite vulgar for some audiences by displaying Lil Nas X's sexuality in an explicit and taboo way – sliding down a stripper pole to the depths of hell and gyrating on the devil's lap. The actions in the music video riled up several conservative political leaders and the right-leaning media. Claiming that the rapper shouldn't be promoting products such as the "Satan Shoes" to his young audience, South Dakota Gov. Kristi Noem, Candace Owens, a right-wing activist who is known for her harsh criticism of unconventional occurrences in the media such as Harry Styles' Vogue cover of the male singer in a dress, and Katilin Bennet, named "Gun Girl" for her enforcement of pro-gun rights all critizied Lamar Hill's recent actions. "Our kids are being told that this kind of product is, not okay, it's 'exclusive'," tweeted the South Dakota Governor on March 28.
"
Our kids are being told that this kind of product is, not only okay, it's "exclusive." But do you know what's more exclusive? Their God-given eternal soul."
— Governor Kristi Noem
However, given the explicit productions of music's biggest stars in the past such as Miley Cyrus twerking half nude on a wrecking ball or Madonna's several hit records that suggested Satanic praise, "accusations that Lil Nas X is promoting Satan worship are laughable," according to Clay Cane of CNN. I do not support Satanic worship in any way, but based on what has been witnessed in the past, the "MONTERO" music video was not all that shocking.
Given the status of fame and knowing his predominantly young audience it is hard to believe that the singer is actually worshipping the devil. Instead, the video is a response to the hate that Lil Nas X has received in the past, and demonstrates the constant embrace of his own sexuality, despite it being presented in the most in-your-face way possible.
Lamar Hill's status as a very successful queer black individual has inspired a huge demographic of individuals who may otherwise feel invisible.. "He is refusing to wallow in the 'love the sinner, hate the sin' trope, and he is shedding light on the literal hell the people in his community have been put through. For many queer folks, especially youth, hell is right here on Earth, in churches, schoolyards and homes," writes CNN's Cane. While his video became a lightning rod for hate and negative backlash, the overall message remains: Lil Nas X's video did nothing but restate his point that if he is told he is going to hell for being gay, why did the media get mad for him going on his own? In the end, being called sacrilegious and unholy compares nothing to the magnitude of individuals that idolize Montero Lamar Hill and were inspired by his unapologetic comeback to the hate he continues to receive for owning and flaunting his identity.
View Comments (3)
About the Contributor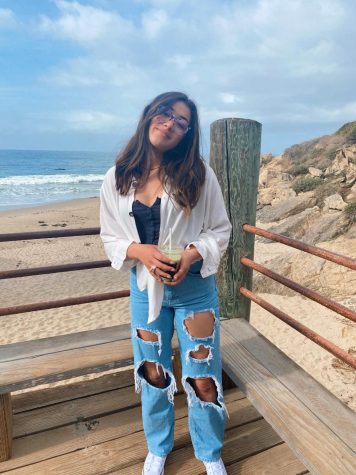 Stella Hudson '23, Arts and Culture Editor
A junior at the Albuquerque Academy, Stella Hudson is one of the kindest people around campus. She views success in a refreshing way. She doesn't think...