Deportations Under the Biden Administration
Not everyone is happy with the changes the Biden administration is making.
After former President Trump's "zero-tolerance" immigration policies came under fire for separating families and holding children in unsafe and unsanitary detention facilities (deemed "cages"), people are shifting their attention to the new immigration policies President Biden is enacting. During a Democratic primary debate, Biden pledged that during his first 100 days as president, "no one, no one will be deported at all." On Biden's first day in office, he instituted a 100-day moratorium on deportations. The moratorium did not apply to people who are suspected of, or who are plotting acts of espionage or terrorism. Texas' attorney general, Ken Paxton, sued the Biden administration over the pause. A Texas federal judge stopped the policy on January 26th and then went on to halt the moratorium indefinitely. 
Immigrations and Customs Enforcement (ICE) has since issued new guidelines that will be in effect for over two months until new directives are issued. These guidelines will seek to reduce arrests and deportations at the border. People will no longer be arrested for offenses like money laundering, tax crimes, property crimes, driving while intoxicated, drug-based crimes, and "simple assault." Migrants who have a clear history of affiliation with gangs or have committed aggravated felonies, like murder, rape, child abuse, and serious drug offenses, or have a history of violent behavior would be considered public safety threats. In addition, more oversight will be enacted—ICE agents would require approval to deport someone who doesn't meet the new criteria.
Not everyone is happy with the changes the Biden administration is making. ICE agents are frustrated, saying that such a shift in operations would hinder their ability to arrest and deport criminals. Ronald Vitiello, an acting director of ICE under Trump, called the president's actions "disastrous."  Biden is being criticized by proponents of immigration reform as well. Some say he is not living up to his promise of halting all deportations for the first 100 days of his presidency; by one estimate, United We Dream, an organization that works to help undocumented immigrants, says that there have been at least 26,248 confirmed deportations under Biden's watch so far. They claim that since ICE has "prosecutorial discretion," they can choose how to pursue each case – and whether or not to deport people. Due to this, they believe Biden hasn't gone far enough with his pledge to stop deportations for his first 100 days in office. In addition, United We Dream has criticized Biden for reopening a detention facility in Texas and having no plan to vaccinate some immigrants against COVID-19. Other immigration reform advocates say that Biden could have gone a step further with his plan while staying within the limits of the federal judge's order, saying that the guidelines "continue giving ICE officers significant discretion that harm our community and tear our families apart."
Immigration reform is a controversial issue for both sides of the political aisle, and Biden's plans are no different. Democrats believe that Biden can go further with his planned policies, regardless of the injunction filed by the federal judge in Texas. On the other hand, Republicans believe that the reforms allow too many undocumented people to come into the U.S., without any consequences and will make it harder to deport actual criminals who may be posing harm to the country, jeopardizing national security. At this point, it seems that immigration reform will continue to be difficult to pass and will take compromise to move forward.
Leave a Comment
About the Contributor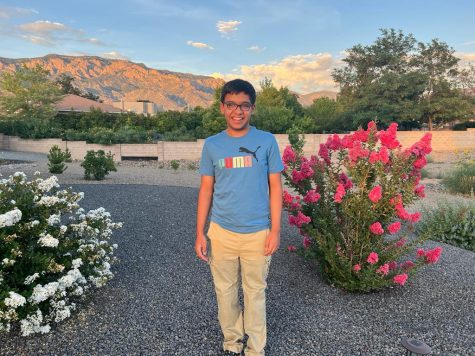 Uzair Hammad '24, Editor in Chief
Uzair Hammad '24 has been a writer and editor for The Advocate for four years, finally ascending to the fabled position of editor-in-chief. In his free...