Pot Bills and High Governance: Everything You Need to Know
The distribution and legitimization of recreational marijuana in the Land of Enchantment will soon be a reality.
With the legislative session already in full swing, the legalization of recreational marijuana in New Mexico is on the verge of becoming a reality. Before this groundbreaking legalization will be implemented, it must overcome a number of obstacles, namely the long and tedious legislative process. From environmental issues to health protocols to training of law enforcement, these bills go into depth to ensure that New Mexicans can benefit from this long-awaited change
Together, these bills will work together to ensure a healthy and safe transition for the state and its residents after and during the legalization of recreational pot. There are many things to expect after the legalization of marijuana: some good and some bad. States that have legalized marijuana have seen stocks surge, the use of marijuana in underage groups decline, and an increased probability of road accidents. 
On February 27th, The House Health and Human Services Committee issued a do-pass, or approbation, of Representative Javier Martinez's bill to legalize adult usage of cannabis, HB 12. If the bill is passed in the Senate, home cultivation of six mature plants and personal possession of at least two ounces of cannabis will be permitted. In addition, an immediate expungement for previous convictions in relation to cannabis will be offered, and New Mexico will use some of the state's tax revenue to invest in certain communities and neighborhoods disproportionately and/or negatively impacted by the legalization. For example, The National Association of Assistant United States Attorneys found unforeseen effects in states after the legalization of recreational marijuana such as increased violence and burglaries directed toward marijuana dispensaries and employees, offenses involving driving under the influence, and a general influx of criminal elements in neighborhoods where dispensaries are located. 
Other important house bills, specifically HB 88, 47, and 12, aid legalization. These focus on the distribution and sales of finished hemp products in New Mexico, the consequences of a violation, rules, and regulations regarding the transportation of hemp, and the recognition of the independence of Native American tribes and pueblos to develop their own plans. 
HB 17 and SB 13 act in relation to controlled substances and enacting the cannabis regulation act. These acts include rules for licensing cannabis manufacturers, testing and research laboratories, couriers, integrated businesses, as well as for producers and retailers. These bills will also establish the assistance program and set up the low-income fund. The program, working together with the department of health, will make distributions to provide medical cannabis or financial assistance to New Mexico patients who are "sick, indigent, low-income." The fund, created in the state treasury, is offered to eligible patients participating in the medical cannabis program. The money in the fund will be disbursed monthly to licensees on warrants. In addition, this bill will be responsible for providing for distributions to local governments from cannabis tax revenue. 
SB 288  addresses a common doubt surrounding the legalization of recreational pot – the theoretical increase in accidents on the road. Focusing on creating the cannabis road safety fund, the money will be used specifically for research to determine whether a driver is operating a vehicle while impaired, implementing best practices, and drug recognition expert field certification training. The bill also touches upon revising sections of the law, establishing duties for the department of environment, and revising the local DWI program.
SB 363 is centered around creating and providing a public education campaign that would offer a practical and efficient associate-level curriculum to prepare students for participation in the cannabis industry. SB 363 also creates a cannabis excise tax of nine percent applied to the price paid for a cannabis product. 
With the New Mexico legislative session ending on March 20th, the legalization of recreational pot is looking up. Although much work is still left, we can anticipate gears to start turning in regard to the distribution and legitimization of recreational marijuana in the land of enchantment. 
Leave a Comment
About the Writer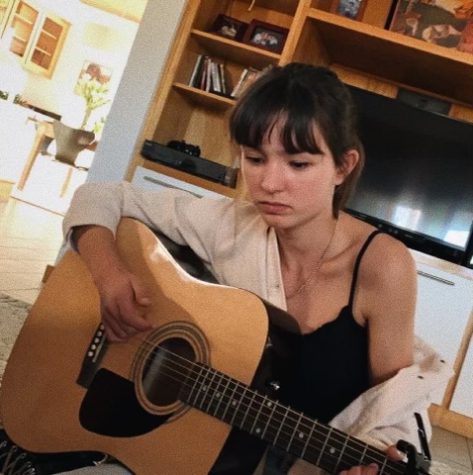 Taya Demianova '23, Arts and Culture Editor
Taya's position in the Advocate reflects her love for journalism. She is able to write fiery passionate articles like Kid Cudi's Gender Bending Performance while...