Naomi Osaka
Power, Grace, and a Social Conscience
Naomi Osaka has become a tennis superstar in a fairly short amount of time. At only 23 years old, she has won four Grand Slam titles, the fourth female player to do so, and currently has a 21 match winning streak; her last loss came on February 7, 2020 to Sara Sorribes of Spain. These are incredible accomplishments, but just as inspiring is her use of fame and recognition as a platform to talk about issues concerning race, gender equality, and age discrimination – all of which she has battled with and stood up for time and time again. The struggle to level the playing field is not over, but with the help of people like Osaka, the public is beginning to recognize the bias in sports and the world we live in.
Osaka was born in 1997 in Osaka, Japan to Leonard Francois, who is Haitian, and Tamaki Osaka, who is Japanese. While she is a Japanese athlete, she has a high profile within the United States as well, moving to Florida at nine years old. The decision to represent Japan on the international level was influenced by the fact that she was raised in a household of both Japanese and Haitian culture. Naomi has said that "[she] has always felt Japanese" and denies claims that her decision was financially motivated. Osaka's father was motivated by tennis legends Serena and Venus Williams' father who taught his girls how to play tennis. Osaka's father, in turn, introduced his daughters Mari and Naomi to the sport. Osaka made her professional debut right before her sixteenth birthday in September of 2013. From then on, she has lived and breathed tennis, playing in as many Opens and Cups as possible. In 2018, Naomi won the US Open and was ranked fourth in the world. To top that, the next year, she won the Australian Open and was ranked number one in the world in singles, the first Asian player to be awarded that title.
Osaka won both the 2020 US Open and the 2021 Australian Open for the second time each. Perhaps the most memorable moments from the 2020 US Open were seeing Osaka's masks. Every day she stepped on the court, she wore a face mask emblazoned with the name of a different African American who had been killed by police in recent years. This act increased global awareness of Osaka as a tennis player and an advocate for the future of black people, women, and young athletes all over the world.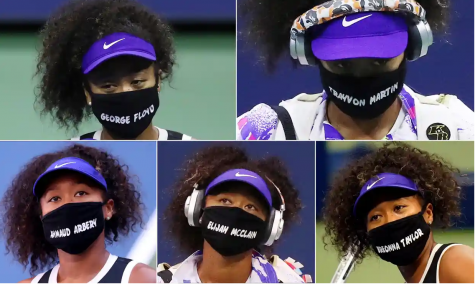 Osaka has emphasized that tennis is the most important entity of her life right now, but she is not naïve to the fact that her run won't last forever. To further her impact on females in sports, Osaka recently invested in a National Women's Soccer League (NWSL) Team called the North Carolina Courage. She took to Twitter to say "the women who have invested in me growing up made me who I am today, I don't know where I would be without them." Female soccer leagues have grown in recognition in the recent years, and Osaka, being one of the most marketable female athletes in the world right now, will only help the league grow. Female athletes are notoriously underpaid, and one of the greatest female athletes in the world is helping shed light on that issue. The public often underestimates Osaka's influence as such a young athlete, but she is eager to prove them wrong and make a lasting impact on tennis and black females in all forms of sport.
Osaka is not a loud person – she is reserved off the court and speaks about political issues more quietly than, say, Megan Rapinoe – but her actions speak louder than her words. By wearing the masks she intended to "make people start talking," and that she did. Social media blew up in her favor, commending her for her on court performance but also her influence on young people. She has spoken in many interviews about her values and understands that she is still learning, saying she wants "to become knowledgeable and to have a vast understanding of things" regarding racial inequality. In the days after Jacob Blake was shot, she was the only tennis player to choose not to play in the semifinals match of the Western and Southern Open, saying "before I am an athlete, I am a black woman." These powerful words are starting conversations, and by using her social media and even her sponsored commercial times with ESPN to discuss inequality, she is showing young tennis players and young people around the world that they too can stand up for themselves and work to become the best in what they do.
View Comments (1)
About the Contributor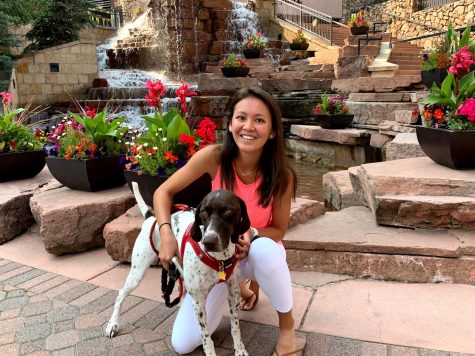 Kaeli Kampschmidt '23, School and Local Editor
Kaeli's love for literature and writing shines through her work as the School and Local Editor. A consistent writer and editor of The Advocate for two...