Who is Merrick Garland?
Introducing the next Attorney General
Merrick Garland's name initially came up in media circles after President Barack Obama nominated him to fill late Supreme Court Justice Antonin Scalia's seat on the bench. However, the Republicans, who had control of the Senate, refused to allow Obama to fill the vacated seat in his final year. They ended up selecting Neil Gorsuch to fill the seat. Now, Joe Biden has selected Merrick Garland for a different position: Attorney General.
Garland has previous law experience. He attended Harvard for both his undergraduate and law degree. He then went on to practice at a private firm, Arnold & Porter. After, Garland served as a law clerk for the United States Court of Appeals for the Second Circuit. As a federal prosecutor, he played a major role in prosecuting the Oklahoma City Bombers, who killed 168 people in a bombing in 1995.
Garland, while tending to lean left, is a centrist. As a former federal prosecutor, he has defended to have a strong "pro-prosecution" bias, meaning he tends to favor sending the defense to prison. Garland is not a favorite amongst more progressive circles. An analysis by the University of Virginia concluded that Garland is often "in line with the Republican appointees" on criminal cases. However, he is known for consistently siding with environmentalists. Although Garland will have limited power from the Attorney General's office (his responsibilities are almost entirely limited to judicial and legal counsel), he could be pivotal in Biden's climate action plans. The Trump administration had a habit of being generous when prosecuting corporations for environmental wrongdoings. Garland has the opportunity to reverse course and hold people accountable. He is ready to reverse public opinion on a department that is said to have been left in shambles by the previous administration.
Garland's resume shows he has what it takes to be successful as Attorney General. He is already being charged with very pressing decisions and responsibilities—one of those decisions being prosecuting and punishing those involved in the Capitol riots. On top of that, Garland must make the monumental decision of whether to prosecute former President Donald Trump for inciting the attacks. No attorney general has had such a monumental task on his plate off the get-go since Watergate.
Merrick Garland, although considered a "centrist," is well-equipped to carry out his job as Attorney General. His resume, including prosecuting Oklahoma city bomber Timothy Mcveigh, depicts his judicial ability. Even more importantly, Garland is popular amongst both Republicans and Democrats. Republican senators Susan Collins, Jim Inhofe, and Orrin Hatch all voted for him in previous confirmations. Garland will be popular amongst both Republicans, who are going into 2021 with control of only the Supreme Court, and Democrats who are excited to finally have control of all three major governing bodies.
Leave a Comment
About the Contributor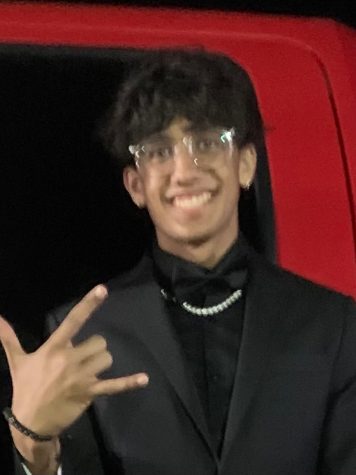 Neil Mahto '23, Opinion Editor
Neil Mahto '23 is the life of the party in every group and situation. You can always count on him to crack the right joke and put a smile on your face....