Georgia Senate Runoff Results
Democrats gain a slim majority in the US Senate
Regardless of how President Trump frames it, Joseph R. Biden will be the 46th president of the United States. However, for Biden to make progress on his agenda, he needs a Democrat-controlled Senate and House of Representatives. The House, controlled by Speaker Nancy Pelosi, already has Democratic control; however, control of the Senate came down to two runoff elections in Georgia on Tuesday, January 5, both of which the Democrats needed to win in order to keep a balance between both parties. Democrats Jon Ossoff and Reverend Raphael Warnock defeated Senator David Perdue and Senator Kelly Loeffler and secured power in the Senate for the Democrats.
Ossoff and Warnock won by less than 2 percentage points following a record-breaking turnout amongst black voters. Ossoff will be the youngest US senator currently serving. Raphael Warnock has been touted by many conservatives as "Radical Liberal Raphael." The win was also huge for the Black-Jewish movement in Georgia. Those two groups have consistently been divided, generally through politics, in the state since the Civil-Rights Era. Warnock is only the 3rd black US senator and Ossoff is the 9th Jewish senator.
On the surface, it would appear as if the Democrats now hold all the power, but that is actually not the case. Although the Supreme Court is meant to remain bipartisan, six out of the nine justices lean right. Additionally, the Democrats only hold 50 of the Senate's 100 seats, with Vice President Kamala Harris, the senate chamber's president, being the tie-breaking vote. There are also some moderate senators on both sides. For example, West Virginia Senator Joe Manchin, who is Democratic, has voted with Donald Trump 51.2% of the time. Passing a sweeping Democratic agenda may still be difficult.
Jon Osoff and Raphael Warnock have given the Democrats and Joe Biden the edge in the Senate. However, the Democratic agenda has plenty of blockades in its way. For now, the Democrats control the House of Representatives, the Senate, and the White House after not controlling any of the three over the past 4 years.
Leave a Comment
About the Contributor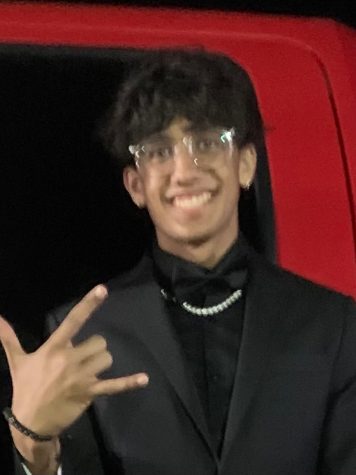 Neil Mahto '23, Opinion Editor
Neil Mahto '23 is the life of the party in every group and situation. You can always count on him to crack the right joke and put a smile on your face....