Impeachment Update
Following the attack on the Capitol on Jan. 6, the House has voted to impeach President Donald Trump for a historic second time. House lawmakers returned to the Capitol building, now protected by several thousand National Guardsmen, to debate an article of impeachment that accuses the President of "incitement of insurrection." Ten members of the Republican party, including Liz Cheney of Wyoming, voted in favor of the articles, joining their Democratic counterparts. This resulted in the adoption of the article, 232 to 197 in favor.
The vote will now move to the Senate; however, Senate majority leader Mitch McConnell has released a statement that the proceedings will not begin before Joseph Biden's inauguration on Jan. 20. This indicates that the vote will take place under the newly inaugurated Senate, controlled by the Democrats. However, this begs the question of the new administration of whether to pursue impeachment or Biden's agenda. While the last impeachment vote in the Senate was fully partisan, McConnell is said to favor the impeachment as a way to sever ties between the Republican party and Trump. If two-thirds of the Senate votes to convict Trump, he will be found guilty, and further votes may take place to strip him of the rights and stipend given to ex-presidents, as well as the ability to run for political office.
Before the proceedings, members from both parties requested that Trump resign voluntarily. Trump vehemently refused to do so. After a vote late on Jan. 12, House members called on Vice President Mike Pence to invoke the 25th Amendment. This allows the vice president to replace a sitting president incapable of fulfilling the requirements of the office. Pence, however, declined to do so.
Representative Kevin McCarthy, who voted against impeachment, suggested censuring the president as he feared that an impeachment would "fan the flames of partisan division." However, he and other Republicans who voted against the article did acknowledge Trump's role in the insurrection, discouraging remarks by other Republican lawmakers, suggesting that Antifa was actually responsible.
Leave a Comment
About the Contributor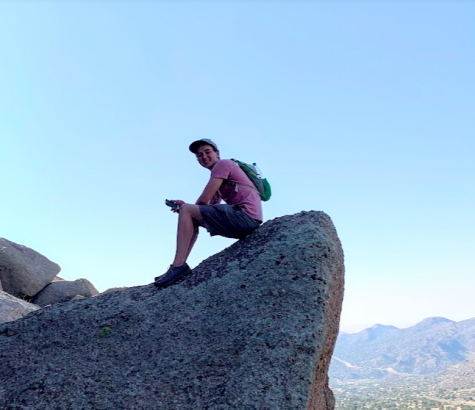 Quinn Ennis '22, News and Features Editor
Quinn Ennis '22 occasionally wrote for the Advocate from 6th grade through 10th grade but began to approach journalism more seriously during the pandemic...