Live From New York….
SNL returns to tickle your funny bone in person.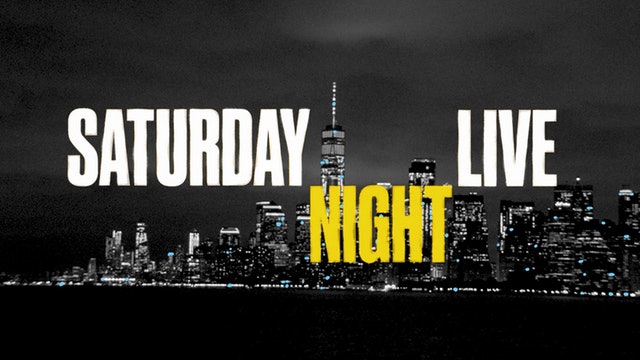 For over 40 years, the popular late night TV show Saturday Night Live (SNL) has been finding new ways to bring people together through its diverse comedy skits. Through the years, they have developed a longstanding tradition of  creating political satire — especially during election season. This year is no exception. Despite COVID-19 restrictions, SNL has returned to live performances, turning  political struggles into hilarious situations, and poking fun at your favorite presidential candidates.
Founded in 1975, SNL began with only seven actors. Their first episode, hosted by George Carlin, was an immediate success. They went on to create memorable characters and phrases that have become an important part of pop culture today. SNL's long history of political mockery began in 1976. Starring many prominent figures at the time such as Lily Tomlin and Chevy Chase, SNL's skit, Debate '76, satirized the presidential debate between President Gerald Ford and Jimmy Carter. The sketch mocks both parties' candidates without bias. Skits such as these soon became a staple of SNL programs and began spreading to other programs as well. SNL's unique style was based on the exclusive use of certain actors for major characters, such as Chevy Chase's repeated portrayal of Gerald Ford. Though officially non-partisan, SNL has historically leaned towards the left end of the political spectrum. Because of this, multiple reports show that a majority of Republicans are dissatisfied with SNL's more recent political stances, while a majority of Democrats are relatively indifferent to it.
SNL returned in person on October 3rd, 2020 with the premiere of season 46. The episode, hosted by Chris Rock, consisted of eight sketches including The Weekend Update, and an original, comedic, musical production featuring musical guest, Megan Thee Stallion. The episode's main highlight, by far, was the First Presidential Debate Cold Open, featuring Alec Baldwin as Donald Trump and new cast member Jim Carrey as Joe Biden. The sketch featured a hilarious spin on the first, raucous presidential debate. In this episode Alec Baldwin's interpretation of Trump focused mainly on his childlike nature and constant interruptions. With "Trump" saying things like "here comes the booing," when Jim Carrey as Biden is introduced, and "yes, scouts honor" when asked if he took the required COVID test. On the other hand, Jim Carrey's Joe Biden focuses on his old age with many jokes about being senile. Such as "I have the beginning of about 46 thoughts," and "I'm holdin my bladder. Lets get at her."  These are just some examples of the gut busting jokes made at the expense of both candidates, however, the skit seemed to end on a slightly more anti-conservative note, with a monologue by Jim Carrey as Joe Biden. The skit ends with a short monologue by Kamala Harris, played by Maya Rudolph, explaining the need for a "WAP": Woman As President.
The show also highlighted some new, non-political material with skits such as a comedic musical performance entitled The Bottom of Your Face, featuring Megan Thee Stallion. This sketch consisted of a music video style production with jokes about mask wearing and dating during the COVID pandemic set to pop culture rap rhymes. The main theme of the sketch was not knowing what the bottom half of someone's face looks like due to their mask. The episode also featured two incredible performances by Megan, of her songs Savage and Don't Stop, also featuring rapper Young Thug.
Since the premiere, three more episodes were released  on the 10th, 17th, and 24th of October.  The first of these, hosted by comedian Bill Burr, puts a hilarious spin on the October 7th Vice Presidential debate. In VP Fly Debate Cold Open, featuring  Maya Rudolph as Kamala Harris and Beck Bennet as Vice President Mike Pence, showcases some of the most memorable moments from the debate, including Kamila Harris' jaw dropping "I'm speaking" line as well as the widely reported  incident involving a fly on Pence's head. The skit also includes an intriguing segment with Jim Carrey and Kenan Thompson as two flies –Joe Biden  and Herman Cain; This aspect of the skit, while fictitious, is a hilarious play on the 1986 thriller film, The Fly, even using a photoshopped scene from the film. In this version, Joe Biden is turned into a fly as a result of a teleportation experiment gone wrong. He is then transported to the debate as a fly wherein he lands on Mike Pence's head  and makes several hilarious jokes at the vice president's expense. He is later joined by a fly with the head of Herman Cain (Kenan Thompson) who was supposedly reincarnated as a fly. This plot, while confusing at times, was a brilliant way to include jokes on several topics at once. It is one of the most in depth skits ever produced by SNL, and one of the funniest too. This episode also included a musical act by Jack White and the classic Weekend Update.  The Oct. 17 episode, hosted by Issa Rae, centers on the two, simultaneous, town hall meetings held by Donald Trump (Alec Baldwin) and Joe Biden (Jim Carrey), in a sketch titled: Dueling Town Halls. This hilarious commentary compares and contrasts the faults of both of candidates, switching between town halls like channels on a television. The episode also featured a particularly laughable skit about dating and crazy ex-lovers. First Date Exes stars guest host Issa Rae and Chris Redd. Finally, episode 3 also included a somewhat underwhelming musical guest performance by Justin Bieber.
Finally, the most recent episode featured an inside, comedic, look at the final presidential debate, again featuring Alec Baldwinn and Jim Carrey as Trump and Biden. This skit definitely expressed Biden being fed up with Trump's childish behavior. It also featured some of the main themes of the debate, including Trump's repealed emphasis on Biden's dealings with China and his children's alleged dealings with china. This specific skit takes on a very "far Left" message with most of the jokes aimed at Trump. The episode also included some hilarious non political skits the two that I would highly recommend are Madame Vivelda and Africa Tourism. The first of these is a laughable skit about a group of friends who visit a fortune teller named Madame Vivalda in 2019. They are all hopeful for 202 but after Madame Viveldsa begins to tell them their futures they are astonished and confused. This skit puts a hilarious spin on the events of the past year and gives viewers a fun moment to consider what they thought 2020 would be like a year ago. The show also featured stunning performances by musical guest H.E.R. Finally the episode also includes some stunning performances by host Adele embedded within the skit The Bachelor wherein Adele plays herself as one of the contestants (a play on her recent appearance on the reality show Love Island)
SNL's return to in-person production has not always been an easy one. For example, episode 2 was intended to feature musical guest Morgan Wallen, an up and coming country music star. However, his performance was cancelled after the artist posted several videos on TikTok, revealing that he attended tailgating and house parties without wearing a mask, prior to his scheduled performance. SNL claims that these actions violated the program's COVID-19 restrictions. Wallen's performance was replaced, last minute, with a performance by Jack White. Wallen later released a video apologizing to both the network and his fans, saying, "I think I have some growing up to do."
Overall, Saturday Night Live's recent return has been a great success. Hilarious and entertaining are the two words I would use to describe the three episodes thus far. These skits and sketches provide a welcome break from all the political tension lately. With some great musical performances, laugh out loud jokes, and inspiring monologues, the new and improved SNL is the perfect quarantine show.