Anything Goes: Podcasts #4 for Young Women
Top influencer turned podcaster giving you advice on everything you need to know.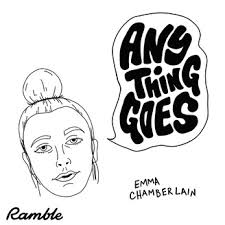 Alright Ladies, sometimes we just need to put our phones down and listen to a good podcast. Yes, there are more podcasts than just the boring NPR and BBC kind. Anything Goes is a podcast-run by top influencer, fashion icon, and YouTuber Emma Chamberlain. Chamberlain will give you advice on everything from facing failure to relationships. While listening you will feel like you're having an everyday chat with your older-sister while getting advice on things the majority of us will face in the future.
Chamberlain has over 9 million followers on her youtube channel and a total of 32.5 million across her social media accounts. Like most YouTubers, Chamberlain started out with DIYs and cooking videos for fun before moving into vlogs, fashion, and collabs. She helped popularize the thrifting movement and helped to make recycled clothing "cool", revolutionizing the fashion industry. She ended up dropping out of high school in 2017 and moving out to LA after gaining a strong following on youtube. Her funny and honest vlogs helped other YouTubers come out of their shell and show their true selves in their videos. I appreciate how bluntly honest she is and how unafraid Chamberlain is to show her true self. The podcast is so raw and really nothing is off-limits.
The reason why her podcast is called Anything Goes is that anything does go on her podcast. Emma talks about whatever she wants ranging from relationship struggles to the trials of being a cat mom. She started one of her most recent episodes "Advice Session #4" with this blunt sentence, " Hi guys welcome back to Anything goes, how are we doing? I am dehydrated and think I am getting a migraine." This episode is part of a series where she answers anonymous questions sent in from her subscribers about anything from mental health to dealing with shame for how many people you have hooked up with. She integrates these special advice episodes throughout different weeks to help spread out her content.
Emma transitions into answering the anonymous questions, such as "should I become friends with my ex?" Chamberlain explains that it is better to be cordial with an ex than best friends. Trying to be friends too soon leads to the messy destruction of that relationship. She explains the importance of space and becoming a new person before entering each other's life again. If you dive in too quickly, it will be even more painful to leave the second time around. You have to genuinely not care about them anymore and then come back together. You have to consider if you want to be friends with your ex, and if they are a person you need in your life. If yes, great. If not, go fall in love with yourself first before trying again. I respect that she has a male following since usually with these types of podcasts the female to male ratio is 9:1. She ends every episode by saying "Thanks for tuning in. Thanks for being awesome. Peace out," leaving you counting down the days until next Thursday's episode.
You can listen to this podcast on Youtube, Apple Podcasts, Spotify, or anywhere you find your podcasts.
Leave a Comment
About the Contributor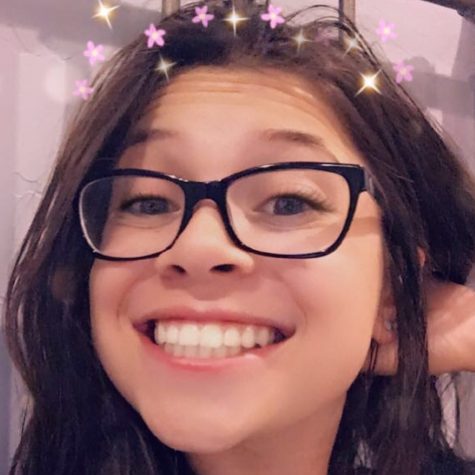 Ella Markman '22, 6th & 7th Grade Section Editor
Ella Markman is a junior at Albuquerque Academy and recently joined the advocate staff. She takes inspiration for her writing from her father, who has...