Hispanic Heritage Month
New Mexico's Rich Culture on Display
From the history behind food we eat, to inherited community traditions, Hispanic culture is all around us. People all around the country participate in the festive celebration of National Hispanic Heritage month, and it is particularly important in our state of New Mexico which has the largest percentage of Hispanic residents. While this year's celebration is muted due to Covid concerns, there are still many ways to celebrate safely from home.
Firstly, let's take a trip back in time. Imagine. The desert expands as far as you can see. There is no sound. No wind. Just the blue sky contrasted against the pristine, white sand. A giant cactus sticks out of the ground, its yellow flowers just beginning to bloom. Suddenly, hoofbeats. They're quiet at first, but the crescendo makes its way through the silent, hot air. Suddenly some specks appear on the horizon and soon, everything comes into focus. A group of many men on horseback disrupt the peace. They continue slowly on and you see them disappear once more. Francisco Vasquez de Coronado and his entourage were about to start calling New Mexico their home.
From the year 1541, our state has been populated by people from Spanish speaking countries. Compared to all other U.S. states, New Mexico is known for having the largest Hispanic population, with 48% of all citizens being of Hispanic descent. Our lives, having resided in this state, have been significantly shaped by Hispanic culture, which is why commemorating Hispanic heritage month is so important and special. From September 15th to October 15th, our nation celebrates the contributions and influence of the Hispanic population to the history, culture, achievements, and the greater influence on the society of our country.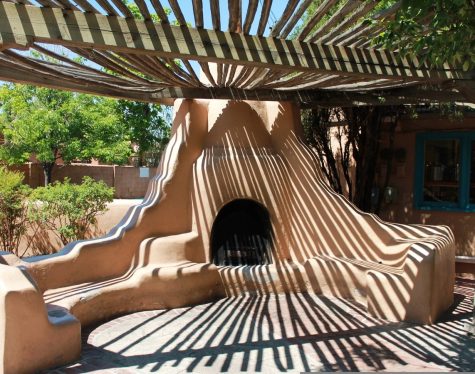 In a news interview with KOAT News, Patricia Perea, a UNM Chicano studies professor talks about what all of us can do to celebrate this special time with consideration: "There's Salvadoreño restaurants in Albuquerque. There's Puertorriqueño restaurants in Albuquerque. There are so many places, that if you look, you can find art that's done by us, and that doesn't exploit or stereotype our communities." While food does play a big role, understanding consists of more than just eating.
In New Mexico, the National Hispanic Cultural Center (NHCC) hosted numerous events, which allowed everyone to celebrate while staying socially distanced. This year, the numerous ways of celebrating from home were all very unique and interesting. The NHCC hosted book clubs, stitch alongs, virtual events for Latinx writers, and even a visual art museum showing all through Zoom. Even through the pandemic, there are still so many ways to participate in festivities, even from your room.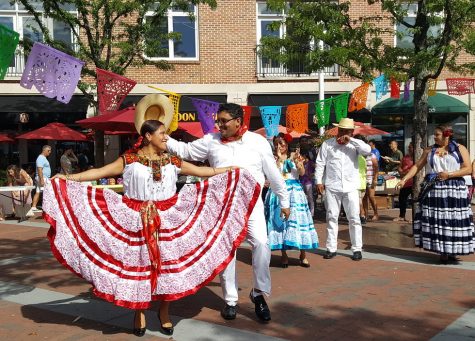 Along with virtual events from home, the NCHH has hosted other, socially distanced events outside. This year, Balloon Fiesta Park has hosted multiple drive-in movie nights. Specifically, they have been playing many films that highlight Hispanic/Latinx history, contributions and cultures. Throughout September and October, movies of all different genres have been played, from Coco to Selene to La Bamba, and the Balloon Fiesta drive-in has acted as a gathering place for all families looking for a safe way to celebrate. People from all over the city have been able to come together to celebrate such a diverse and beautiful culture, even during these difficult times, which makes celebrating that much more meaningful.
The sky is darkening above the multitude of different cars parked in the field of gravel. Where balloons would be rising, people are isolated in their cars, but everyone still has a smile on their face. Everybody sits outside on collapsible chairs with friends and family, facing the screen of the drive-in. Overlapping chatter fills the field and car radios project the sound of an old movie. The skyline of the city meshes with the stars above. The opening credits start projecting on the bright sheet and everyone seems connected, as one. It makes me feel so grateful that even in times like these, all of us can still come together to celebrate something so important. In the end, we are all and forever will be connected with the invisible string of community.
View Comments(1)
About the Contributor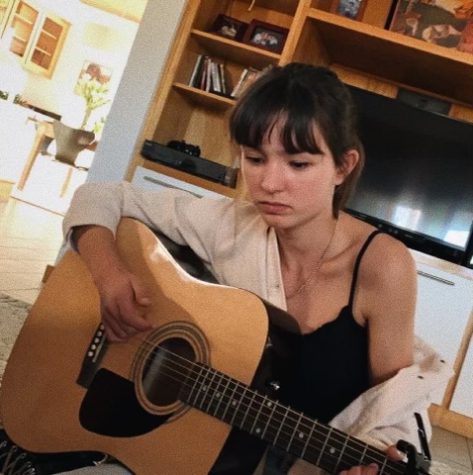 Taya Demianova '23, Arts and Culture Editor
Taya's position in the Advocate reflects her love for journalism. She is able to write fiery passionate articles like Kid Cudi's Gender Bending Performance while...