Pretty Basic: Podcast #2 for young women
The Side of Influencers You Don't See On Social Media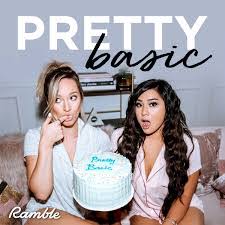 Alright Ladies, sometimes we just need to put our phones down and listen to a good podcast. Yes, there are more podcasts than just the boring NPR and BBC kind. Pretty Basic is a podcast run by best friends, Youtubers influencers Remi Cruz and Alisha Marie. This podcast is focused more on the everyday life of an influencer, but they also go into topics such as weight-loss, friendship, breakups, and mental health. They make you feel like you're having an everyday conversation with your girlfriends while learning about the side of influencers that you don't see on social media.
Pretty Basic is a podcast run by two well-known Youtube stars Alisha Marie and Remi Cruz. You may know them by their Youtube handles @alishamarie and @missremiashten. Alisha has over 8 million followers on her main Youtube channel and a total of almost 15 million followers across her social media platforms. Remi has 2.5 million subscribers on her main Youtube channel, and a total of 4.9 million across her combined social media platforms. Remi and Alisha were both part of the "influencer" movement where people making Youtube their profession rather than just a hobby p. Alisha started her channel back in 2008, at 15 years old, and Remi started back in 2012, at 17 years old. 
Despite being part of the influencer world, they still make their content for the everyday person. Both are good at giving tips and tricks on everyday topics such as makeup, clothing, weight-loss, and friendships. Over time, they have grown with their audience and have become more relatable and mature. These influencers consistently put out enjoyable content for female teens and young adults;. I enjoy listening to them today, just as much as I did back in 2015 when I watched their clothing hauls and collab videos.
In Alisha's second solo episode, "No Wonder I'm So Damn Anxious," she talks about how she has been diagnosed with anxiety and OCD, and how she has now adapted her life to better herself. She discusses the crazy side effects that come with starting her new medication. She is sure to bring up the fact that we should be accepting of everyone's unique situations. They end every episode with the iconic "Brrring Pretty Basic" sound, sending you away waiting for next Wednesday's episode. 
You can listen to this podcasts on Youtube, Apple Podcasts, Spotify, or anywhere you find your podcasts.
About the Contributor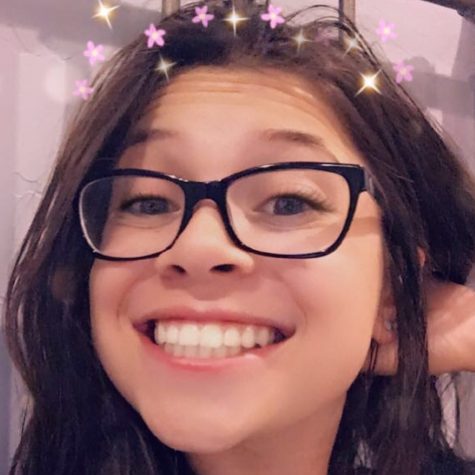 Ella Markman '22, 6th & 7th Grade Section Editor
Ella Markman is a junior at Albuquerque Academy and recently joined the advocate staff. She takes inspiration for her writing from her father, who has...