Arranged Marriage: It's Not What You Think It Is
Netflix Original, Indian Matchmaking, Helps Show Us Why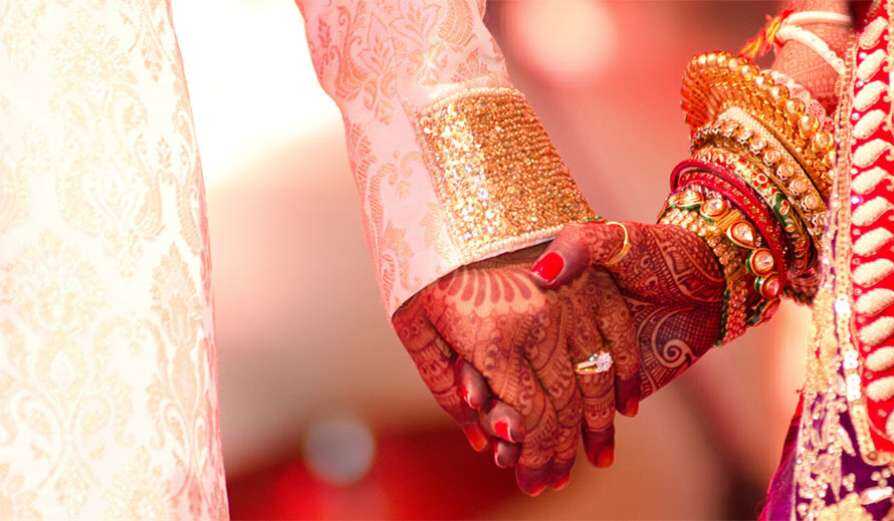 This summer's entertainment scene became obsessed with a new Netflix original: Indian Matchmaking. From families like mine, watching it to get tips on how to set their children up, to families and people of all races watching it simply out of curiosity, this show struck a chord with viewers of all ages and backgrounds. It introduced a concept that is murky at best to many Americans: arranged marriage. For many, Indian Matchmaking is just as much educational as it is entertaining. In this eight part series, matchmaker Sima Taparia travels to the U.S. to meet clients who want to be set up with potential spouses. Viewers follow these clients as they go on dates, fall in love, or even get their hearts broken. While Netflix hasn't formally announced a season two of the show, fans are clamoring for more.
This show features the journeys of seven people in the US and India– Aparna Shewakramani, Nadia Jagessar, Vyasar Ganesan, Akshay Jakhete, Pradhyuman Maloo, Ankita Bansal, and Rupam– as they enlist the help of Sima, a professional matchmaker based out of Mumbai, India. As she finds matches and plays a pivotal role in these peoples' love lives, the viewer is able to catch a glimpse of themes that speak beyond this show's entertainment value– namely, the journey towards finding love and the different forms this takes.
The process of an arranged marriage doesn't always have to include a matchmaker, however, Taparia — or as fans call her, Sima Auntie — aids in helping her clients find partners. What some viewers may not realize is the significant role that marriage plays in South Asian culture; it is not uncommon to be married by 21 and have your first child by 22-23. As this series focuses on older people, in or nearing their 30s, it speaks to a large population– South Asian and not– about the struggles of finding love. In one emotional scene, Nadia Jagessar (one of the first clients introduced) speaks about her experience trying to find a spouse: "I'm at this point where all my friends are moving on to this chapter, and I just feel like I'm not doing anything." While for many Americans, this takes the form of dating, for families like mine, it can mean going through a potential arranged marriage.
"
I'm at this point where all my friends are moving on to this chapter, and I just feel like I'm not doing anything"
— Nadia Jagessar
A large part of why this show has seen so much success lies in the fact that it is so different. For many Americans, the matchmaking and wedding process in South Asian cultures has long been misunderstood. Some regard these practices as forced marriage, while others simply aren't sure what arranged marriage means. This show helps demystify that by presenting us with people who choose to undergo an arranged marriage, making it clear to viewers that this is a choice, not a requirement.
However, this series also brings to light another issue: fact that in American pop culture, we do often see South Asians dating outside their race in an act of defiance, but rarely ever with each other. An opinion put out by the New York Time said it best, "In fact, Western viewers rarely get to see South Asians in romantic partnerships with one another. Hollywood deserves blame for this — for too long, one brown person on screen was revolution enough; two boggled producers' minds. "Bend It Like Beckham" and "Mississippi Masala" featured Indian women dating outside the race. ("Masala" deserves praise for tackling anti-Blackness among South Asians.) On "Master of None" and "The Mindy Project," the protagonists generally dated white people."
While providing the reality TV entertainment we all love, Indian Matchmaking also proves to be an educational journey– a way to learn about such a foreign concept while also becoming invested in the stories it presents.
About the Writer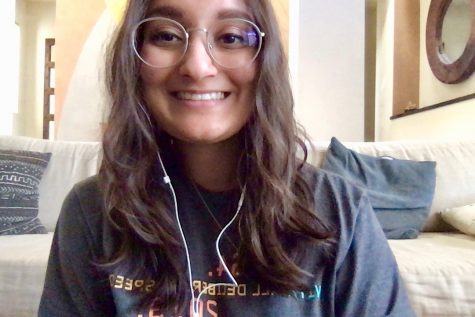 Marwa Chohan '21, Co-Editor-In-Chief
Marwa is a senior at Albuquerque Academy and has been writing with the Advocate since 7th grade and is now co-Editor in Chief. Outside of The Advocate,...