Unsolicited Advice: Podcast Reviews for Young Women
Youtubers turned podcasters tell it like it is.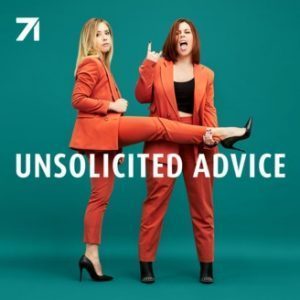 Alright Ladies, sometimes we just need to put our phones down and listen to a good podcast. Yes, there are more podcasts than just the boring NPR and BBC kind. Unsolicited Advice is a female-run podcast that addresses topics such as sexual harassment and dealing with heartache.  Best friends, comedians, and Youtubers Ashley Nicole and Taryne Renee get the majority of their stories from anonymous DM's or emails from their supporters. They make you feel like you're having a girl's night at home with your best friends while learning tips and tricks about everyday problems.
Ashley has a youtube channel with 1.17 million followers and a total of 2.73 million followers across her social media accounts. Taryne Renee is a learning specialist for a private school in California who runs an Instagram account with over 93,000 followers on the side.  Every podcast begins with a "Taryne It Up" segment, which is a funny story from one of their anonymous listeners, sent in through Instagram DM's or email. For example, one story told during this segment was about someone who dropped their keys down the toilet during their opening night theatre showcase. Taryne and Ashley then explained how they would have reacted if they were in that situation. They start each podcast light-heartedly before moving into the deeper topics and issues.
Before diving into this podcast, listeners should take the Enneagram test. This test asks you questions about yourself then gives you a number ranging from 1-9  that describes your basic personality traits. Nicole and Renee live by this test, and usually, connect the stories that they tell during the podcast with guesses on what the anonymous storyteller's number would be, or provide an explanation of the number if it was already given.  For example, Ashley is a nine which means she is the peacekeeper or the person who is easygoing, agreeable, and reassuring.
As the episode progresses, they both read a story that addresses deeper topics such as sexual harassment, manipulation, heartache, and dealing with coronavirus. In one of their recent episodes, "A Family Friend Makes Me Feel Uncomfortable & Unsafe," one listener sent in a story about how they need help telling their family that a "family friend" has been abusing them. Taryne and Ashley then gave some good coping strategies for addressing family members. They quickly transitioned into a discussion on sexual abuse and explained that many women don't realize they have been sexually harassed or abused until after they leave a  toxic relationship. Both hosts share reliable sources and facts to ensure that the best advice and explanations are given. . At the end of each episode, they send off the listener with a dad joke, such as, "Yesterday, the doctor told me I was colorblind…  the diagnosis came out of the purple!" If you want to feel like you're having an everyday conversation with your girlfriends while learning tips and tricks along the way, make sure to subscribe to Unsolicited Advice.
View Comments (1)
About the Contributor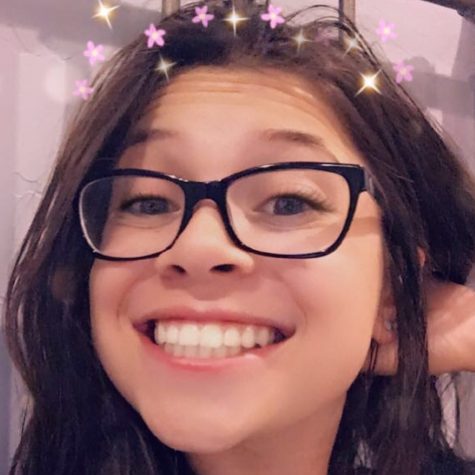 Ella Markman '22, 6th & 7th Grade Section Editor
Ella Markman is a junior at Albuquerque Academy and recently joined the advocate staff. She takes inspiration for her writing from her father, who has...