Top 10 Music Releases: March 2020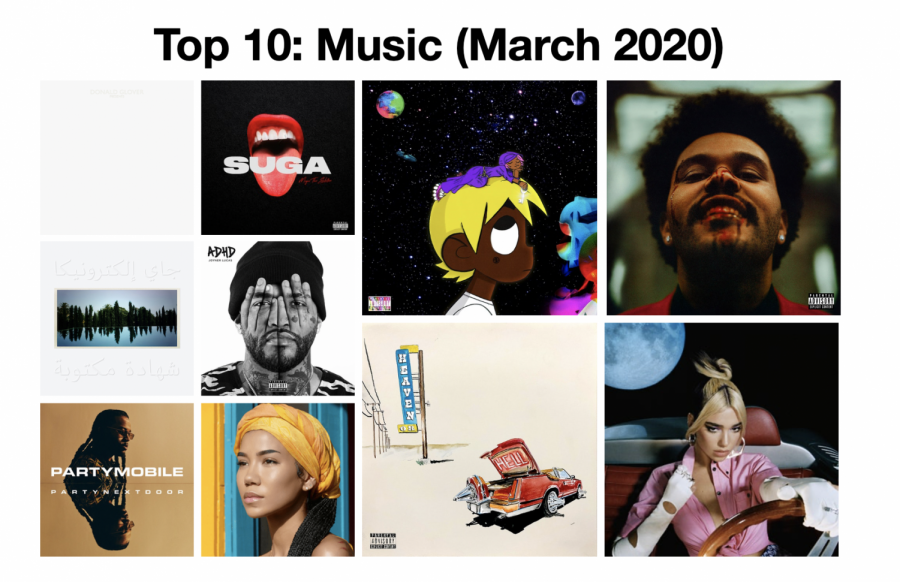 Eternal Atake by Lil Uzi Vert: There is a lot of drama revolving around the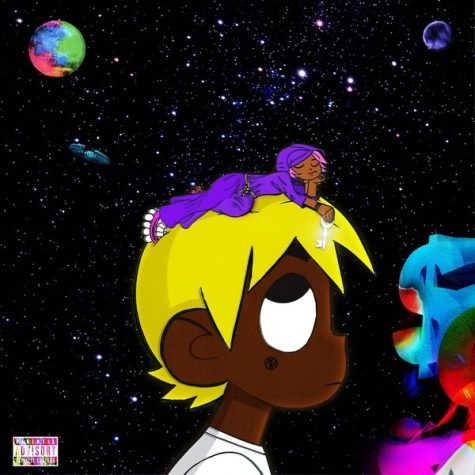 second studio album from Philadelphia rapper Lil Uzi Vert. Back in 2018, the rapper teased listeners with the name of the album, hinting that it would be coming in the near future. But with problems with his label, going into and out of "retirement", and legal issues, Lil Uzi Vert finally brings us his long-awaited album three years later. He doesn't disappoint his fans with this album, bringing back old catchy rhymes from 2016-2017 with songs like "Lo Mein" and "Baby Pluto". A week after the album came out, he released the deluxe version, which included his most anticipated songs including "Myron" and "Bean (Kobe)". Each song in the deluxe album always has a catchy melody or tuneful instrumental which will instantly grasp the listener.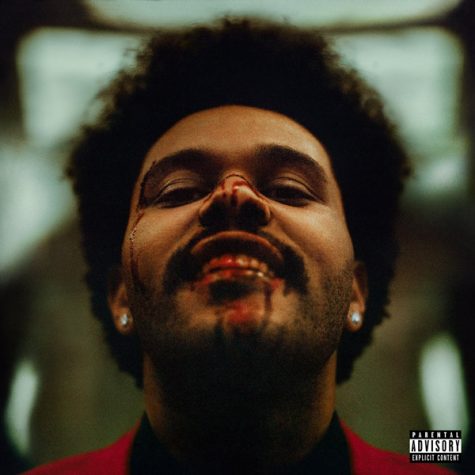 After Hours by The Weeknd: Abel Makkonen Tesfaye, better known as The Weeknd, gives us his fourth studio album. The album's lead single "Heartless" was released one day before the 9 year anniversary of The Weeknd's first project, House of Balloons. In this album, Abel describes his struggle with "love, fear, friends, enemies, violence… togetherness all in the After Hours of the night." His popular song of the album, "Blinding Lights" signifies the true essence of The Weeknd's music: it has an unforgettable tune as well as a snappy beat in the background.

Future Nostalgia by Dua Lipa: Dua Lipa returns with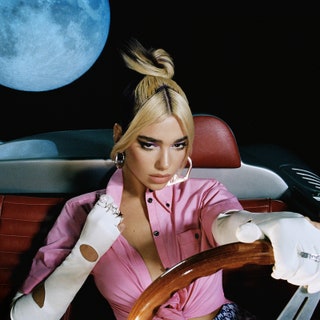 her second studio-album, a work of music that can be described in the genre of disco as well as a form of nostalgia. The singer's album is a collection of solid pop-funk that gives way to slick disco. She explained in an interview that her "sound has naturally matured a bit….I've grown up but I wanted to keep the same pop sensibility as I had on the first record."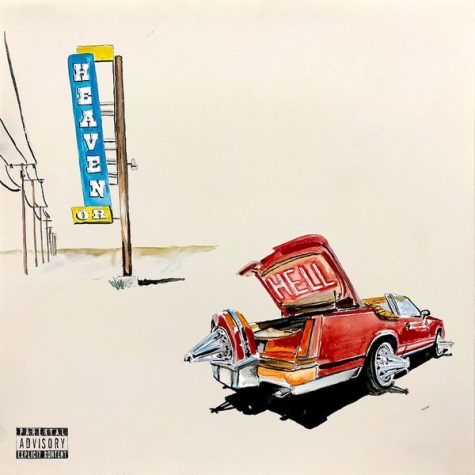 Heaven or Hell by Don Toliver: Houston-native Don Toliver introduces us to his style of music with his second studio album, after the success of his debut mixtape Donny Womack. Toliver is widely known for his song, No Idea, which was popularized by famous social media app TikTok as well as working with artists like Travis Scott and Eminem. He explains, "Every body of work that I'm going to come with is going to be like [an] album or whatever type of material—the best that I can possibly come with."
3.15.20 by Childish Gambino: Childish Gambino releases his fourth studio album out of the blue. The album was originally released on March 15th, 2020, hence the album's title. Most of the songs on the album are written in numbers, each song title having a special meaning. The track titles are time-stamps for the album stream that premiered a week before the album's release. Gambino emphasized that it was clear to listen to the album in its entirety, and by removing each track title and replacing them with their time-stamps in the album, he makes that clear.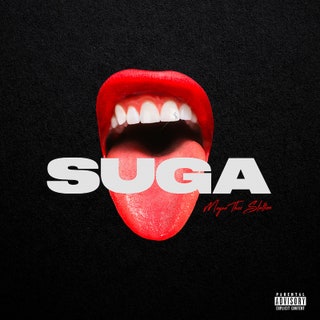 Suga by Megan Thee Stallion: Suga can be considered an EP rather than an album, but it's Megan Thee Stallion's first full-length release of 2020. The musical project has features from Gunna and Kehlani. Songs such as "Savage" and "Captain Hook" represent Megan's captivating rhymes and catchy delivery. In the midst of the release of this EP, Megan and record label Roc Nation officially filed a lawsuit against Megan's original record label 1501 Entertainment. This was due to Megan saying that 1501 Entertainment was not allowing her to release new music because she was seeking to renegotiate her contract. Suga debuted (and peaked) at #10 on the Billboard 200 during the week of March 21, 2020.
ADHD by Joyner Lucas: Joyner Lucas introduces us to his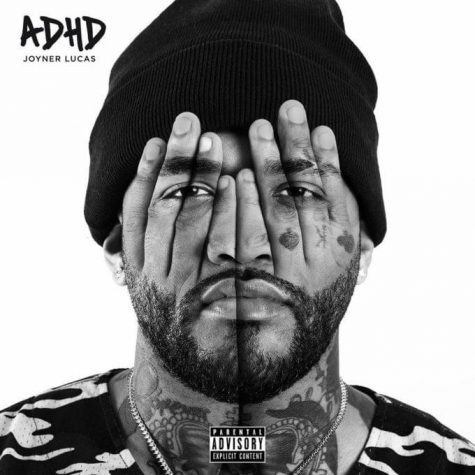 first studio album, ADHD. With his unique flows and delivery of words, he proves that he is worthy to be in the rap game. In preparation of this album, he released nine singles, previewing what he had in store.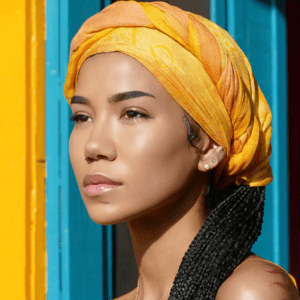 Chilombo by Jhené Aiko: Chilombo is Aiko's third album, and is named after her last name. Chilombo debuted at #2 on the Billboard 200 for the chart week of March 21, 2020. It is Aiko's highest-charting record to date. Where her last album explored grief, this album is more grounded, exploring the ups and downs of a failed relationship.
PARTYMOBILE by PARTYNEXTDOOR: This is PARTYNEXTDOOR's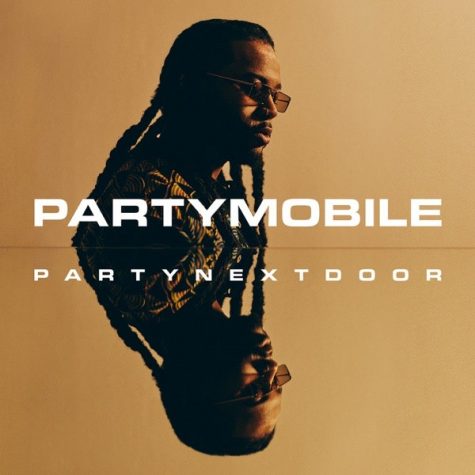 fourth album. The Toronto singer lacks the quality of his music that animates his best music this time around. He has features from artists like Rihanna, Bad Bunny and Drake. On Twitter, he wrote "I'm taking my time with this album. It's straight party & unapologetic."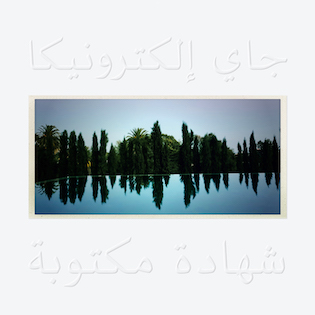 A Written Testimony by Jay Electronica: Ten years later after his album Victory, Jay Electronica brings himself back to the world of music. The artist has taken time off music as he went on pilgrammages of Islam as well as taking care of his mental health. After years of waiting, the artist's debut is a mystical, distinctive work that nearly lives up to all the lore surrounding the rapper. This album is composed of features from acclaimed rapper, JAY-Z as well as Travis Scott and James Blake.