A New Global Epidemic: Coronavirus
Since December 1st, the coronavirus, originating from Wuhan, China, has killed over 1,875 people worldwide and infected around 73,439 people across 29 countries. Additionally, 60 million people in China's province of Hubei have been placed under lockdown. In response, countries and airlines have imposed travel bans to and from mainland China, stranding foreign citizens. On Feb. 4th, the U.S. government arranged two flights filled with hundreds of Americans quarantined on a cruise ship, to return back to the United States from Japan. While these citizens have been evacuated, they and other evacuees returning from Wuhan have been put under quarantine. However, while President Trump has declared a public health emergency, officials in the US say the risk of infection to the general public is low. At the same time, a cruise ship was stranded in Yokohama, Japan when a passenger on the ship tested positive for the virus, with later confirmation of 542 cases of coronavirus. A separate cruise ship has docked into Cambodia, releasing its passengers into the world.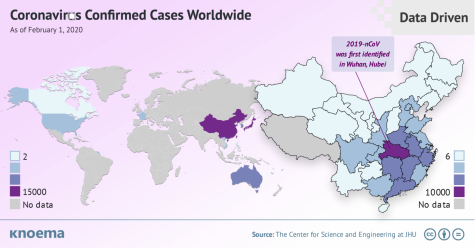 Due to the rapid spread of the disease, this new strain of coronavirus has been declared an international health emergency and is receiving special attention. Anxiety has increased worldwide amongst health professionals when researchers from University Hospital LMU in Munich, Germany first discovered that the virus could be transferred through coughing and sneezing. Additionally, a new study published by The Lancet on Jan. 30th has shown that the virus may have emerged from bats, lending more insight into the origins of the disease. Common symptoms of coronavirus are very similar to the flu, including fever and cough that can progress to severe pneumonia and eventually, death. Amidst all the chaos and fear, there is some hope as doctors in Thailand claim to have successfully treated two people infected with the coronavirus, using a mix of antiviral drugs. At the moment, there are 80 clinical trials currently taking place and hopes are high that a cure will be found.
Leave a Comment
About the Contributors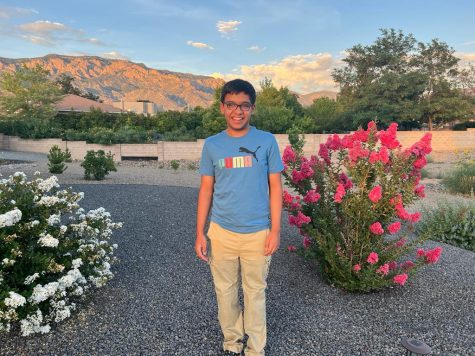 Uzair Hammad '24, Editor in Chief
Uzair Hammad '24 has been a writer and editor for The Advocate for four years, finally ascending to the fabled position of editor-in-chief. In his free...