FIFA World Cup Qatar 2022
Predictions, debuts, and final showdowns galore!
The biggest sporting event of the year is coming up this November. Qatar is the host, for the first time ever, spending over $200 billion on new infrastructure, including seven new stadiums and a new metro system. The Qatar World Cup will be played from November 20th to December 18th. This is the first time the World Cup has been held at this time; it is typically held in the summer. Along with this, it interrupts the seasons of many of the top soccer leagues. This has led to much controversy, but with temperatures consistently rising above 100 degrees during the summer in Qatar, playing then would be almost unthinkable. the sporting event will showcase 32 teams, composed of the best soccer superstars in the world. For many of them, it will be their last World Cup, and for many others, it will be their debut. The U.S. will be making its return to the World Cup after eight years with possibly its best team ever. So, what will happen in this World Cup and who will win?
Group A: The teams in Group A are Qatar, Ecuador, Senegal, and the Netherlands. The Netherlands national team is composed of some of the best players in the world, and they should win this group. They will surely be coming into this tournament with high expectations. In the past, they've been rather disappointing, not even qualifying for the 2018 World Cup. But, with big-name players like Virgil Van Dyke (Liverpool), Memphis Depay (Barcelona), Frankie De Jong (Barcelona), and Matthijs De Ligt (Bayern Munich), it is hard to imagine that the Netherlands will not have a good showing.
Group B:
Group B consists of England, Iran, the USA, and Wales; the first-place team should be England. England has not won a World Cup since 1966, despite competing in ten World Cups since. In fact, they have not achieved a position above fourth place. However, England has great potential this year, and after getting fourth in the 2018 World Cup, and being runner-up in the 2020 Euros (European Championship), this could be their year to win their second World Cup title. They have a young squad, with many making their World Cup debut. Some of these talented players are Mason Mount (Chelsea), Jack Grealish (Manchester City), Phil Foden (Manchester City), and Bukayo Saka (Arsenal). Despite this talent, Harry Kane is definitely the star player of England's team. Currently, he has 50 international goals and is only three goals away from the English record held by Wayne Rooney, a record that could be broken in this World Cup. England will surely be a contender for winning the entire competition, but to do so, they will have to play at a new level this year.
The USMNT is looking for redemption in this tournament, after not qualifying for the 2018 World Cup. The U.S. is beginning to get more international exposure in soccer, which has resulted in possibly the best U.S. team ever. Some of the standout players are Brenden Aaronson and Tyler Adams, who have had already impressive starts at Leeds United in the Premier League. On top of this, there are a few more seasoned players like midfielder Weston McKennie of Juventus, and goalkeeper Matt Turner of Arsenal, but the best player on this team has got to be Christian Pulisic from Chelsea, and although this is his first World Cup appearance, he is sure to make an impact. This U.S. team has the talent to make it far in this tournament, but it will be up to these young players, many making their debuts, to make an impact and bring more of a spotlight to the already growing U.S. soccer scene.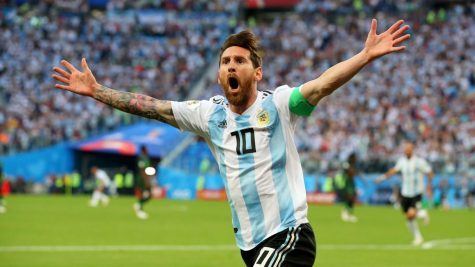 Group C:
Group C consists of Argentina, Saudi Arabia, Mexico, and Poland. Messi's team, Argentina, should win this group. Lionel Messi (PSG) is arguably the greatest player in soccer history. This may be the last World Cup of his extremely well-decorated career. He will lead Argentina into this world cup, but Argentina this year is a lot more than just Messi. All of their players compete in many of the top European leagues. At the moment, Argentina is third in the FIFA rankings, and could definitely challenge some of the best teams in this tournament. They will almost surely get out of the bracket and could even get into the semifinal games. A World Cup win is the one thing that has eluded Messi and this is his final chance to win the trophy.
Mexico, the greatest rival of the U.S., is also competing in Group C. This year it is definitely an interesting team, as they will not have Javier "Chicharito" Hernandez and Carlos Vela, both impressive players who play in the MLS on rival teams Los Angeles Football Club and the Los Angeles Galaxy respectively. Chicharito is the record goal scorer in Mexican soccer history, and these losses could decimate this Mexican team's attack. With that said, Mexico still has talent, with a lot of local players who play in the Mexican Liga MX and a surprising Dutch club influence with many players from the historic club Ajax also competing for the country.
Group D:
Group D has France, Australia, Denmark, and Tunisia. France is the defending champion; they have some of the greatest players in the world at the moment. It is important to note that this year, they have a new weapon: Karim Benzema. Benzema is the striker for Real Madrid and is largely considered one of the best forwards in the world, being one of the main reasons for Real Madrid's Champions League victory. Kylian Mbappe (PSG) is another of these extremely talented players. In the last World Cup, Mbappe made a name for himself and was one of the contributing factors in France's victory. In this World Cup, Mbappe could defy the odds once again and bring France to victory. Despite this, injuries could spoil France's chances in this World Cup. They are missing midfielders N'golo Kante (Chelsea) and Paul Pogba (Juventus). These two both played integral parts in France's win in 2018 and their injuries could stop France's chance for back-to-back victories. No matter what, they have enough talent to win, but the question is whether or not this young team will outperform its rivals.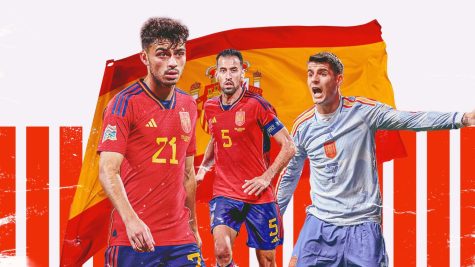 Group E:
Group E is probably the most competitive group in this tournament. It includes Spain, Costa Rica, Germany, and Japan. Spain and Germany are the frontrunners in this group and both of them are historically incredible teams. Spain will most likely win the group. In 2019, Spain's U-21 national team won the U-21 European Championships. Many of these players are now entering the national team, so they do have some international experience. In addition to this, two Spanish players recently won the Golden Boy award in 2021 and 2022, Pedro (Pedri) González López (Barcelona) and Pablo (Gavi) Martín Páez Gavira (Barcelona). This award is given out to the best young player of that year. Spain's team is a mix of La Liga players specifically coming from Real Madrid and Barcelona. This has led to a talented team that could make it considerably far in this tournament. Germany, however, is full of very experienced players as well. These players—Ilkay Gündogan (Manchester City), Manuel Neuer (Bayern Munich), and Thomas Müller (Bayern Munich), for example— have all played in World Cups and this experience could help carry Germany to victory. Spain and Germany are both teams that should do well in this tournament. However, their teams seem either too inexperienced for the Spanish and it is undeniable that some of their past players might be incapable of reaching the level of sportsmanship they previously held.
Group F:
Group F consists of Belgium, Canada, Morocco, and Croatia. Belgium is 2nd in the international FIFA rankings, behind only Brazil, so they should win this group. At the moment, Belgium is in what many soccer fans are calling a "golden age." The team is unbelievably talented. They have huge names like Kevin De Bruyne (Manchester City), Romelu Lukaku (Inter Milan), and Thibaut Courtois (Real Madrid). Furthermore, they have inched closer and closer to winning in recent years, with a third-place finish in the 2018 World Cup. However, they will have to work even harder to win this extremely competitive tournament. this year could be Belgium's golden year, to bring home their first-ever trophy in international play.
Canada is also in Group F. They are surprisingly talented and have played and beaten the USMNT multiple times this year. They are led by striker Jonathan David (LOSC Lille) and Alphonso Davies (Bayern Munich), both great players in their respective leagues. Canada understands their ability coming into this competition, and the team should be able to fight for a good finish in this World Cup.
Group G:
Group G consists of Brazil, Serbia, Switzerland, and Cameroon. Brazil is possibly the best team in this World Cup. Starting with their back line, they have defenders such as Thiago Silva (Chelsea), Marcos (Marquinhos) Aoás Corrêa (PSG), Gabriel dos Santos Magalhães (Arsenal), and goalkeepers Ederson Santana de Moraes (Manchester City) and Allison Ramses Becker (Liverpool). The great names don't stop there. In the midfield, they have Frederico (Fred) Rodrigues de Paula Santos (Manchester United), Carlos (Casemiro) Henrique José Francisco Venâncio Casimiro (Manchester United), Fábio (Fabinho) Henrique Tavares (Liverpool), and Philipe Coutinho (Aston Villa). These before-mentioned players are some of the best players in the world, but the true talent of this Brazilian team is in their forwards. Vinícius José Paixão de Oliveira Júnior (Real Madrid), Raphael (Raphinha) Dias Belloli (Barcelona), Gabriel Jesus (Arsenal), and Richarlison de Andrade (Tottenham) are just a few of the unbelievable forwards for Brazil. But, one name seems to be missing from this list; Neymar (PSG). Neymar da Silva Santos Jr. is one of the greatest soccer players of all time. Known for his flashy playstyle and remarkable skills, he is one of the only players that has been compared to Ronaldo or Messi in the past decade. This will be Neymar's last World Cup. This final chance may be the best chance Neymar and Brazil have ever had at winning a World Cup. They are a remarkable team, with a remarkable player in Neymar, hoping to end his illustrious career in style.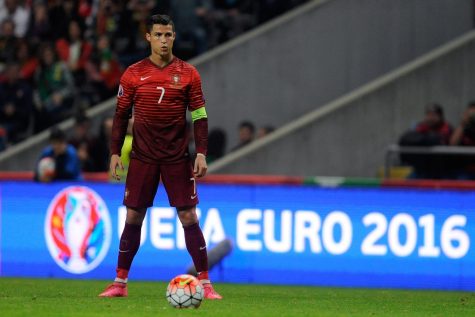 Group H:
The eighth and final group, Group H, consists of Portugal, Ghana, Uruguay, and South Korea. There is almost no question who should win this group: Portugal. Captained by Cristiano Ronaldo (Manchester United), this team cannot be counted out. Ronaldo is 37 years old and is still playing at a superstar level despite his age. He has influenced so much in the sphere of soccer and yet he has never won a World Cup, the biggest dream each soccer player holds, and this is Ronaldo's chance. Portugal has great players like Bernardo Silva (Manchester City), Ruben Dias (Manchester City), and Bruno Fernandes (Manchester United), and an overall really talented squad. Because of this, they could compete with teams like Brazil and Belgium. Ronaldo is a GOAT, and it would only seem right for him and his team to win his first World Cup.
The 2022 Qatar World Cup will be one of the most competitive tournaments international soccer has ever seen. The greats of this past decade will play, and for many, it will be their last chance at winning it all for their country. Everyone is hoping for the Ronaldo vs. Messi clash, a game which with only a few upsets could very well happen. However, Neymar, the player that has been pushed to the wayside for so many years because of these two greats, could be the one to win it all. This could be an incredible underdog story or the two GOATs of soccer could show why they are the best players of all time in the last World Cup of their lives.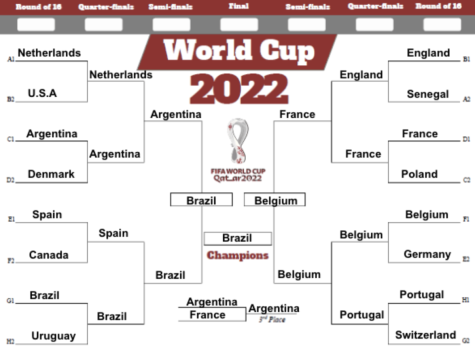 View Comments(1)