Albums of the Summer
Neil's Top Five with some samples.
5. Blue Water Road – Kehlani

Kehlani followed their two debut records SweetSexySavage and It Was Good Until it Wasn't with their most widely acclaimed album to date. The epitome of summer albums, the warmth and feel-good vibes on this record perfectly capture Kehlani's musical excellence and their touch with human emotion. A promising name in the R&B, soul, and alternative crowd, I would keep my eye on Kehlani.

4. Ivory – Omar Apollo

Omar Apollo's debut album highlights the up-and-coming artist as an exceptional vocalist and musician. He showed himself as not only an avant-garde lyrical artist, expressing his sexuality and identity through various devices, but also as genre-transcending, dipping his toes in hip-hop, indie, and rock while maintaining an alternative R&B backdrop. While most appraise the lyricism on the record, I personally applaud the production as novel and fresh in the R&B industry.

3. Gemini Rights – Steve Lacy

A list examining the best albums of summer 2022 would not be appropriate without Steve Lacy. His popularity skyrocketed over the summer and his most recent album is consistent with that trend. A well-respected name in indie rock and R&B, Gemini Rights finds Steve Lacy in psychedelia. Lacy himself said that he came up with the title while tipsy at a bar. Steve Lacy now finds himself in echelons with Frank Ocean and Earl Sweatshirt, signaling his rise to fame and musical adeptness.

2. Mr. Morale & the Big Steppers – Kendrick Lamar

Who hasn't listened to this album yet? Hip-hop lovers and haters alike can find something to enjoy about this record. Mr. Morale & the Big Steppers was Kendrick's first solo album since DAMN. released in 2016, which won a Pulitzer prize. Kendrick created hits like "N95" and picked out features, like "Kodak Black" and "Sampha," with diligence. Kendrick uses the album to prose his grapple with fame, accountability, and fatherhood. Like he always does, Kendrick showed that he's not just a rapper with his newest record. Read our in-depth review from last year! 

N95 from Mr. Morale and the Big Steppers https://KendrickLamar.lnk.to/MrMorale

1. Renaissance – Beyoncé

Once again, the queen has taken the music industry by storm. One of the most successful women on planet earth, Beyoncé Knowles Carter has created records acclaimed by listeners and critics alike. When Beyoncé announced that her 7th album would drop on July 29th, most expected an excellent record exemplifying her evolution, but no one expected her to eclipse Lemonade. Nevertheless, she delivered with an album that was on par or better. Beyoncé reminds us time and time again why she's the queen.
Leave a Comment
About the Writer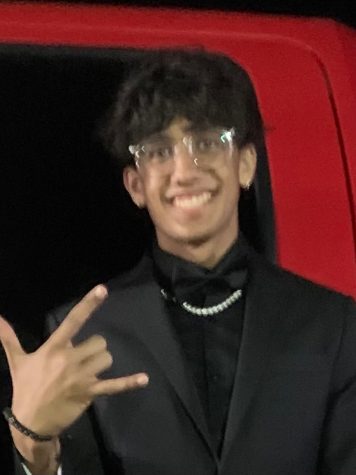 Neil Mahto '23, Opinion Editor
Neil Mahto '23 is the life of the party in every group and situation. You can always count on him to crack the right joke and put a smile on your face....