Essential Summer Albums
Your official Advocate approved summer playlist.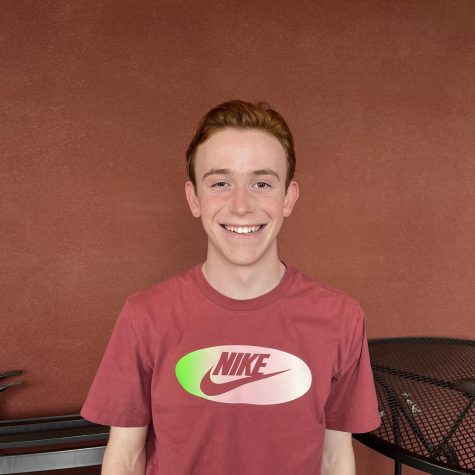 More stories from William Weinstein '23
1. 1989; Taylor Swift
Swifties and non-Swifties alike will all surely agree that when Taylor Swift released 1989 back in 2014, the world dropped everything, and she became the biggest superstar in the world. 1989 represents Swift's complete transition into the world of pop, as she leans heavily on 80's pop sounds and her masterful lyrical craft. Mostly upbeat, there are songs for every type of summer mood. Working with famed producers Jack Antonoff, Max Martin, and Shellback, she achieves an effortless 80's synth-pop album masterpiece in only 13 songs. Rumor has it Swift might be releasing her re-recorded version, 1989 (Taylor's Version), this summer, so it looks like we might have a fresh take on this essential classic soon!
Best Tracks: "Out of the Woods," "Blank Space," and "Clean"
2. Mr. Morale & The Big Steppers; Kendrick Lamar
You know an album will make a splash when Kendrick Lamar is at the helm. In his first solo studio album since DAMN. in 2017, the rapper does not shy away from letting it all out. He is honest in his lyrics, experimental with his sound, and distinctly himself throughout the record. It is a pot of his feelings poured into an album that goes all over the place while staying cohesive, a feat that only a few, Lamar among them, can achieve. Split into two parts, the album is an encapsulation of himself, discussing one thing—where he's at in life. He doesn't shy away from being frank and blunt. In many of the tracks, he embraces being honest about his viewpoints and opinions, a rebuke against the idea that artists must be confined to a box, shielded from public scrutiny. In this album, Lamar fully embraces his role as an artist, which in his mind, is a fearless and unbounded creator. While not necessarily a summer album, it is sure to be an influential album of the summer. Be sure to read our full review!
Best Tracks: "United In Grief," "Mother I Sober (feat. Beth Gibbons)," and "Crown"
3. Born in the U.S.A.; Bruce Springsteen
Name a more iconic summer vibe than the Boss singing alongside the E-Street Band. We've all heard the title track to this iconic album, "Born In the U.S.A." The title of this album and its accompanying track can give the impression of an album that sugarcoats the American experience. Instead, Springsteen leans into storytelling that reveals his far from perfect story. From writing about struggles with mental health to working a blue-collar job to living in rural America, Springsteen encapsulates his individual experience in a stellar album. Besides being an ode to America, the singer/songwriter dives deep into love, heartbreak, and nostalgia. A beautifully crafted mix of slower-paced songs and upbeat dance bops, Springsteen never forgets what he does best: storytelling. With the E-Street band by his side, and an electric guitar handy, Springsteen shines. No single track in this album is weak, and the classic rock sound makes it a perfect summer listen.
Best Tracks: "Dancing In the Dark," "Glory Days," "My Hometown," and "I'm on Fire"
4. Un Verano Sin Ti; Bad Bunny
An industry leader, Bad Bunny is back with another stellar album. Being the number one streamed artist on Spotify two years in a row, Bad Bunny has made Latin music, specifically Latin trap, more accessible to an international audience and has gained widespread appeal. Most recently, Bad Bunny delivers on Un Verano Sin Ti (A Summer Without You). A whopping 23 tracks long, the album is Caribbean in its roots while also providing a fresh take on an established sound. It's the most intimate Bad Bunny has ever gotten on a project. It's a record that tells the story of someone letting fate decide his future after heartbreak and lessons learned. The production is the cherry on top, with Latin pop taking center stage and Bad Bunny's artistic side shining through. Summer is seamlessly weaved throughout the album (which is to be expected given the title) in songs like "Callaita," where it brings an intimate and detailed album a hint of light-hearted summer. This is a perfect summer listen to dance out your feels.
Best Tracks: "Un Coco," "Tití Me Preguntó," and "Me Porto Bonito (feat. Chencho Corleone)"
5. Golden Hour; Kacey Musgraves
Love. It is the sole theme of Kacey Musgraves' best album to date. The album won Best Country Album and Album of the Year at the 2019 Grammy Awards. If that's not enough to persuade you to listen to this modern country album, all you need to do is listen to any song. Even just picking one at random will make you fall in love! They all feature Musgraves' angelic voice, top-tier storytelling, and a beautiful accompanying instrumental. Country guitar, along with beautifully woven pop elements, makes for an album that is worth listening to. The tracks that are the most popular, such as "Rainbow" and the title track "Golden Hour," don't even begin to touch on the different emotions felt throughout the album. While its primary focus is exploring love, it dives deeper into the themes of unrequited love and magic found in the natural world. The best thing about Golden Hour is its diversity; it can play as bedroom pop or be incorporated into a perfect long-drive playlist.
Best Tracks: "Butterflies," "Space Cowboy," and "Velvet Elvis"
Leave a Comment
About the Writer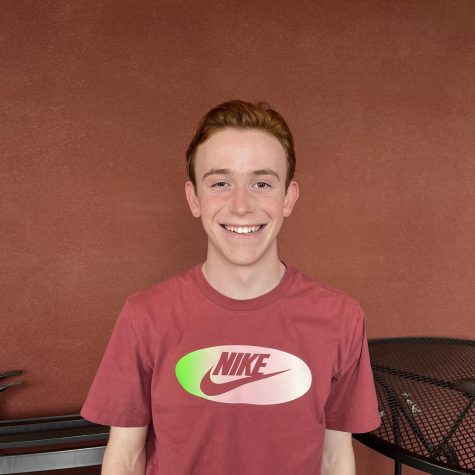 William Weinstein '23, Writer, Journalism Class 2022-2023
At Albuquerque Academy, William Weinstein  '23 is a beloved member of the community. This will be his first year involved with The Advocate! He is already...