The 64th Annual Grammy Awards: Everything You Need to Know
The 2022 Grammy Awards were well… a mixed bag. For the second year in a row, the awards themselves felt like an even distribution among the nominated artists, with no landslide in favor of one. Coming a mere week after a memorable Oscar Awards, the event still felt overshadowed by the news of Will Smith slapping Chris Rock. There were even mentions and jokes made of it by host Trevor Noah and presenter Questlove. There were also notable absences that seemed to stir up discussion on Twitter. Taylor Swift, The Weeknd, and Kanye West (Ye) did not attend. Swift is not one to come to every award show she's invited to, despite being one of the biggest names in music and nominated for Album of the Year with her second pandemic album evermore. The Weeknd did not show up either, presumably due to his decision not to submit any future works for consideration last year, after his last studio album, After Hours, was not nominated in any category, despite topping the Billboard 200 chart. The decision also came from his and others' continued distrust in the Grammys process of evaluating music. West did not attend, most likely due to his online behavior this past month. He has been heavily scrutinized for his repeated online harassment of ex-wife Kim Kardashian and her boyfriend, Pete Davidson. The most discussed and entertaining moment from this year's Grammys was when Doja Cat ran from the restroom to meet her co-winner, SZA, when the two won the Best Pop Duo or Group Performance award. Here are some of the biggest winners and losers of last week's Grammys.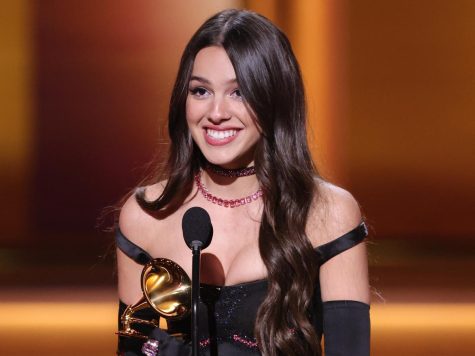 The Winners: There was no "sweep" for Olivia Rodrigo, who seemed primed for one. Rodrigo took home three awards: best pop solo performance for her hit song "drivers license," best new artist, and best pop vocal album. Rodrigo's "drivers license" and Billboard 200-topping album Sour took the world by storm in 2021, creating an expectation among some that Rodrigo would take home the awards for the top five categories like Billie Eilish had done in 2019 with her album WHEN WE ALL FALL ASLEEP WHERE DO WE GO? The Bruno Mars, Anderson .Paak duo Silk Sonic took home somewhat surprising wins for Record and Song of the year with their hit song "Leave the Door Open." Both danced when they won their awards, and once on stage, Anderson .Paak made the venue buzz with energy due to his speech and hair flips. Perhaps the biggest surprise of the night was when Jazz artist Jon Batiste took home Album of the year for his Jazz/R&B album We Are. Not a highly recognizable name, Batiste is better known for his art. Most notably, he scored Disney and Pixars' movie Soul. His speech was the best of the night, inspiring viewers through his relatable words about music finding the listener at a moment in their life when they need it most. In a category filled with big names, the Grammys managed to judge based solely on the art- a step in the right direction for the awards show.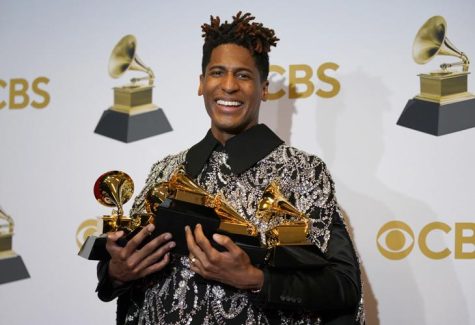 The Losers: Despite having one of the biggest fan bases globally, BTS did not manage to win the Best Pop Duo or Group Performance Category with their song "Butter." The same letdown happened at last year's Grammys when the group was nominated for their hit song "Dynamite" in the same category. While "Kiss Me More" was arguably the better song, it still stings to see BTS empty-handed two years in a row. Justin Bieber also went home with no trophies, despite having eight nominations going into the ceremony. Beiber has had a whopping 22 nominations during his career, with only two wins. Surprisingly, multiple artists have experienced the same kind of loss. Jay-Z, Paul McCartney, Rihanna, and more have all lost big at the Grammys, despite multiple nominations and worldwide acclaim. In addition, Bieber's album Justice has received mixed reviews since its release, so it is not surprising that his newest album did not perform well at the Grammys. One last loser of the night was Selena Gomez, who received her first-ever Grammy nomination for her first Spanish-language album, Revelación, but lost in the Best Latin Pop Album Category to Alex Cuba's Mendó.
Overall, the Grammys were a mix of the predictable and unanticipated. The red carpet looks were mediocre, the performances mostly dull, but the speeches and winners were some of the most surprising and deserving in years. With Harry Styles, Lizzo, Jack Harlow, and many more releasing new music in 2022, there's a lot in store for next year's award season.
Leave a Comment
About the Contributor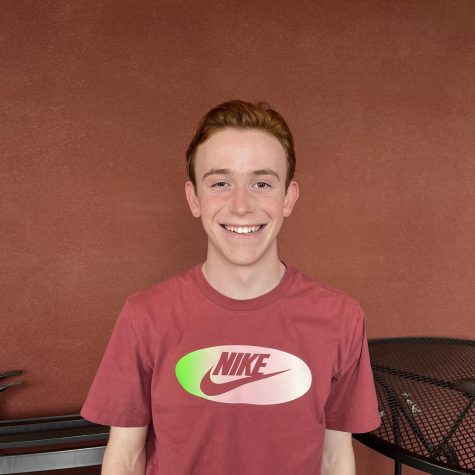 William Weinstein '23, Writer, Journalism Class 2022-2023
At Albuquerque Academy, William Weinstein  '23 is a beloved member of the community. This will be his first year involved with The Advocate! He is already...