Biden Makes Historic Supreme Court Nomination
Ketanji Brown Jackson appointed to SCOTUS
On February 25, 2022, President Joe Biden picked Judge Ketanji Brown Jackson for the United States Supreme Court seat soon to be vacated by Justice Stephen Breyer, who announced his retirement earlier this year. If confirmed by the Senate, Jackson would become the first Black woman to sit on the nation's highest court.
Ketanji Brown Jackson was raised in Miami, Florida, and was educated at Harvard College and Harvard Law School. One of her first jobs in the judicial realm was to clerk for Justice Stephen Breyer himself, the justice whom she would be replacing should she be confirmed by the Senate. Given that he had previously mentioned that he was looking for a judge in the mold of Breyer to replace him on the court, the President likely viewed this experience, only the tip of an enormous iceberg of exposure and credentials, favorably in his search. Moreover, Jackson also served for several years as a public defender, again appealing to Biden, due to the fact that the President himself served as one earlier in his career.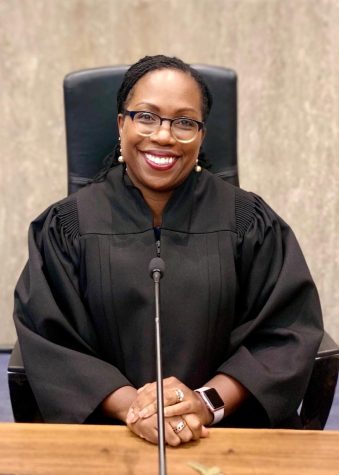 Jackson was considered in Former President Barack Obama's supreme court deliberations in 2016, when she was a district court judge, though was ultimately not picked. She went on to be nominated by Biden last year to serve on the District of Columbia Circuit court, part of the system entailing the highest level of courts under the Supreme Court itself. All in all, Jackson has been confirmed by the Senate three times already: first for the U.S. sentencing commission under President Obama, then on to the District of Columbia district court, before her most recent confirmation onto the District of Columbia court of appeals. Needless to say, Jackson has extraordinary credentials, indisputable by members of either party.
As for her support in the United States Senate, where she must be confirmed before she can serve on the high court's bench, a framework for a limited yet nonetheless bipartisan backing may be emerging. Democrats rang in the announcement with excitement, particularly Black Democrats, like Congressional Black Caucus Chair Joyce Beatty, who hailed the historic nomination. Democratic Senator Dick Durbin of Illinois, who chairs the Judicial committee that Jackson will have to testify in front of before her confirmation vote, pledged to move "immediately" to get her nomination through.
Senate Minority Leader Mitch McConnell, said her pick was simply due to pressure from the far-left. Senator Lindsey Graham, a Republican from South Carolina who had been pushing Biden to choose a more moderate pick from his home state, retorted a similar rebuttal of Jackson's nomination. Others, like moderate Senator Susan Collins of Maine, admitted the broad depth of Brown's experience, and vowed to meet with her in the coming weeks. Collins, along with a handful of other moderate Republican Senators, will be key to watch to see if Jackson's confirmation vote will indeed be bipartisan, though that will not matter to the end result of her nomination's fate, given that Democrats hold the majority in the Senate.
"
…her confirmation will help Black girls believe they can be anything they want to be.
— President Barack Obama
Outside of congress, Jackson's nomination within liberal circles has been met with excitement – Former President Barack Obama congratulated Jackson on her nomination, saying that "her confirmation will help Black girls believe they can be anything they want to be." Former First Lady and Secretary of State Hillary Clinton lauded the nomination as "exciting," and noted Jackson's "impeccable" credentials. The timing of her confirmation vote in the Senate is currently in flux, given that Democratic New Mexico Senator Ben Ray Lujan is still unable to travel to the Senate, given that he is still recovering from his stroke at an outpatient facility in Albuquerque. If no Republican supports her nomination, an unpredictable variable, Lujan's vote will be required in order to assure that Jackson gets confirmed through the Senate.
Leave a Comment
About the Contributor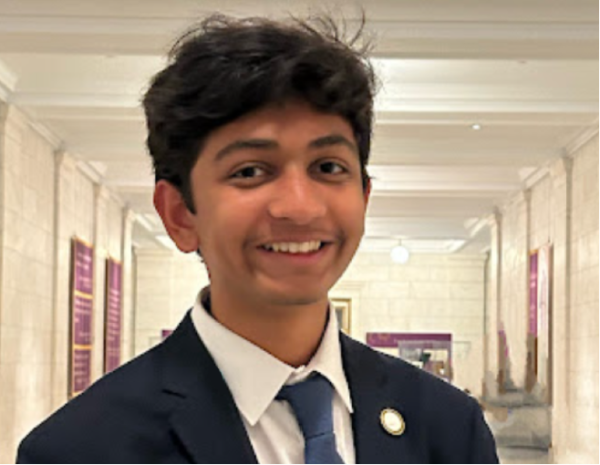 Abhishek Narahari '24, News Co-Editor
Abhishek is a deeply engaged member of the Albuquerque Academy community, part of several government and politics-focused clubs and activities. For the...