The Conclusion to the Beijing Olympics
An exciting finale to the greatest winter multi-sporting event in the world
After another thrilling Winter Olympics amongst the coronavirus pandemic, Olympic athletes proved their incredible adaptability and hard-working personalities. However, not all in this Olympics was particularly good, problems such as political tension in China and doping are taking attention away from the athletes.
Coming into this Olympics, there was much talk about the political tension and governmental abuses in China. With a diplomatic boycott of the Beijing Olympics countries such as the U.S., United Kingdom, and Canada all banned any diplomats from traveling to these Olympics. Surprisingly, even with all this tension and with a rise in athletes speaking out about political issues across the world, this Olympics was largely void of politics and protest. The athletes were pretty much silent in this Olympics when it came to politics, with the only exception being Ukrainian skeleton racer, Vladyslav Heraskevych holding up a sign saying "No war in Ukraine." This quietness by the Olympians was encouraged by the Chinese officials in Beijing; these officials stated that all Olympians that spoke out against China would be punished. This attempt to scare the athletes appeared to work. The IOC did not say anything on this topic, as one of the IOC's duties is to uphold political neutrality in order to unify the world through the Olympics.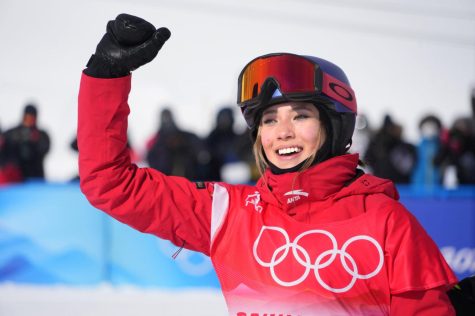 In this Olympics there were many record-breaking performances by some of the great female Olympians, names such as Eileen Gu of China and Erin Jackson of the United States instantly come to mind. Eighteen-year-old Eileen Gu affectionately known as the "Snow Princess" in China, was born in San Francisco to a Chinese mother and an American father, she chose to represent China in this Winter Olympics. In just her first Olympics, Gu broke records, becoming the first athlete, male or female, to ever reach the podium in three different freestyle skiing events. She won gold in Freeski halfpipe and big air and she won silver in slopestyle. Erin Jackson of the United States in this Olympics became the very first African-American woman to ever win a medal in speed skating, a monumental achievement for Jackson and the sport as a whole. Jackson was not going to be able to compete in this Olympics, as during the qualifiers she fell and ended the race in third, unable to get to the finals. However, fellow American speed skater Brittany Bowe showed great comradery and gave up her spot to allow Jackson to compete in this Olympics. Jackson was the top-ranked 500-meter speed skater entering this Olympics and she proved it, winning gold in this event.
The Kamila Valieva case is still under investigation after the 15-year-old Russian figure skater tested positive for a banned drug during the Olympics. Not only is Valieva under investigation, but so is her coach, Eteri Tutberidze, for her involvement in this case. Tutberidze, an extremely controversial coach, has been under scrutiny because of her treatment of Valieva after the skater fell attempting one of the hardest tricks ever seen in women's figure skating, and her coach responded by yelling at her instead of supporting the young teen. IOC leader Thomas Bach even stated that he was "disturbed" by Eteri Tutberidze's reaction to this. It is unclear what will be done to the ROC after yet another doping case has arisen with one of their athletes.
Despite all the controversy found in this Olympics, the final medal count ended with Norway in first with 37 total medals and 16 golds, Germany with 27 total and 12 golds, the People's Republic of China with 15 total medals and 9 golds, and the U.S. finished these Olympics with a total of 27 medals, including 8 golds, 10 silvers, and 7 bronzes.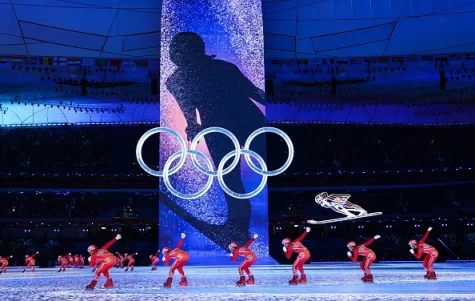 Leave a Comment