Bob Dole, a Champion of Bipartisan Cooperation, Dead at 98
Bob Dole, a former senator from Kansas, died on December 5, at the age of 98. Dole was born in 1923 in Kansas and served in the U.S. Army during World War II. After his time in the military, Dole went on to serve in the Senate from 1969 to 1996 for Kansas. He was the running mate for President Gerald Ford in the 1976 election. Dole was the Republican presidential candidate in 1996, but lost to Bill Clinton. Respected by many, including President Joe Biden, Dole passed quietly in his sleep ten months after revealing his stage IV lung cancer diagnosis.
Dole's legacy is generally a positive one. He helped to honor World War II veterans, and he was a leader in helping people with disabilities. Furthermore, Dole promoted bipartisanship between parties. At his funeral on December 10, many figures, including former president Bill Clinton and actor Tom Hanks, came to honor the legendary senator. Bob Dole loved his country above all. As President Barack Obama said, "[Dole] lived his life in a way that made it clear just how proud he was to be an American, and how committed he was to making this country everything he knew it could be."
While serving in World War II, Dole shattered his collarbone and part of his spine in a German machine-gun attack. He was temporarily paralyzed from the neck down and suffered from blood clots and infection. Dole recovered but had limited mobility in the right arm and numbness in his left arm for the rest of his life. He received two purple hearts for his injuries and two awards of the Bronze Star.
After World War II, Dole entered politics. He was committed to helping the disadvantaged and led the development of the 1990 Americans with Disabilities Act. Dole was also a strong advocate against hunger and poverty and worked to combat the issues throughout his political career. Although he often butted heads with political colleagues, Dole was well respected and was the top-ranking Republican in the Senate for 11 years, Republican national chairman in 1971, and the recipient of the Congressional Gold Medal in 2018.
Dole's legacy of bipartisan cooperation is especially poignant in the context of the continued pushback to collaboration between both parties. After his death, President Biden said, "Bob was an American statesman like few in our history. A war hero and among the greatest of the Greatest Generation."
Leave a Comment
About the Contributor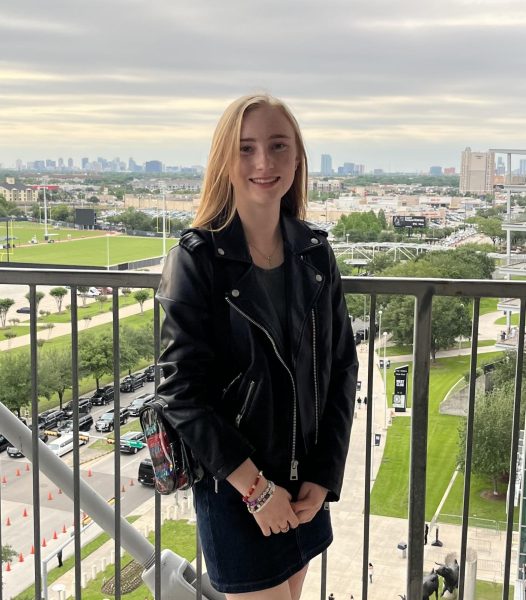 Elizabeth Hiller '25, News Co-Editor and Webmaster
Elizabeth has been writing for The Advocate since 7th grade. She enjoys writing news, school and local, and arts and culture articles. Outside of writing,...