Girls Soccer KO's Valley After 60 Minutes
On Thursday, October 7th, the Albuquerque Academy Varsity Girls soccer team mercy-ruled Valley High School, winning 10-0 at Harper Memorial Field. By pushing their back defenders up to the middle field, the Chargers were able to finish the game in an hour.
Although many players, including Anna Babinski '23, Tess Hatchell '23, Riley Bernard '22, Claire Oczon '22, Clara Stroh-Willinghurst '23, and Layla Logan '25, successfully scored goals, Academy's head girls soccer coach Andrew Wiese still believes the team needs to "become better at finishing". The Chargers had many opportunities throughout the game to score, and most players on the field took a shot at some point in the game, but coach Andrew still emphasizes the importance of "taking the opportunity given to you" and working harder to succeed when you get them. With slower games like these, it's easier for the players to "give it up too easy" and harder for them to keep "sharper possession".
Still, they managed to get 6 goals in the first half of the game, and then four more in only half the time. Both Coach Andrew and Coach Saddie applaud the players for their "connective play" and their utilization of "overloading the weak side of the field". Coach Sadie specifically admires the Charger's "strong presence" The tenth and final goal was scored in the 60th minute of the game by Kennedy Husling '22.
Leave a Comment
About the Writer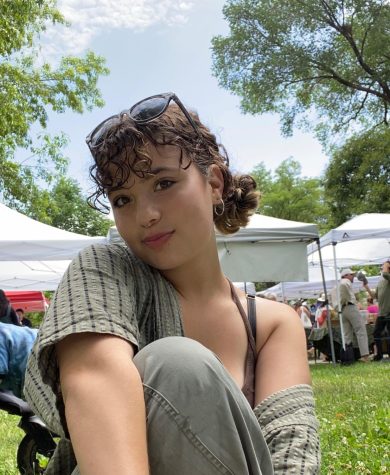 Lily Ma'ayan '24, 7th Grade Editor
Lily, or Lilith, '24 is the Advocate's 7th-grade editor, working with our youngest writers and artists. In 11th grade, she is a class officer who, along...