Albuquerque's Mayoral Election Heats Up
Incumbent Tim Keller faces two major challengers for his position.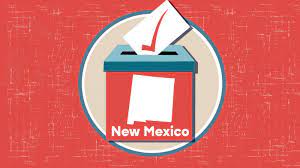 This November, residents of Albuquerque will elect a new mayor. This year's race has been marred more than usual with allegations of corruption against both incumbent Democratic mayor Tim Keller and his administration, and Democratic mayoral candidate and Bernalillo County Sheriff, Democrat Manny Gonzales. Gonzales has branded himself as a "conservative liberal," an alternative to Keller who can tackle Albuquerque's crime problem because of his experience as sheriff. The other major candidate, Republican Eddy Aragon, has come under legal troubles of his own due to paperwork he filed prior to running as a candidate for mayor.

Gonzales has come under fire for repeatedly breaking the rules surrounding campaign financing. Mayoral candidates must receive qualifying contributions from 3,779 voters in order to be eligible for $650,000 in funding for their campaign. Qualifying contributions are signed by each voter, who pledges to give $5 to the campaign. This indicates public support for the candidate. Keller's campaign claims that staff on Gonzales' campaign team forged voters' signatures on their contributions to qualify for funding. Keller's campaign's attorney filed a lawsuit with the city clerk, submitting 24 examples of forged signatures. Keller's campaign also submitted another complaint, claiming that one voter was coerced into signing even though he didn't pay the required $5 contribution. That voter was told by Gonzales personally that his campaign would cover the cost. The Gonzales campaign has repeatedly dismissed these allegations, calling them "a baseless publicity stunt." Gonzales also says that the campaign turned in 1,000 additional contributions, meaning that he must have qualified.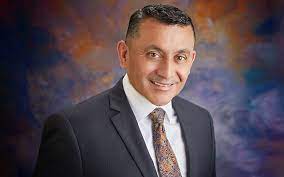 After review by the City Clerk's office, Gonzales' application for public financing was denied. Gonzales alleged corruption, saying that he didn't get a fair trial since city clerk Ethan Watson is partial to Keller, who installed him in his administration. He then appealed the decision to a Santa Fe district court judge, who again denied him public financing this month. He appealed this decision all the way to the New Mexico Supreme Court, which passed on hearing the case, essentially denying Gonzales' claims. Gonzales now has until the election, November 2, to get private contributions for his campaign.
Gonzales' competition includes incumbent mayor Tim Keller, radio station owner Eddy Aragon, and write-in candidate Patrick Ben Sais. Aragon has his own legal challenges levied against his campaign. A petition filed in the 2nd Judicial Court alleges that Aragon listed a commercial address as his home when filing to become a candidate, and wants a judge to ask Bernalillo County Clerk Linda Stover to disqualify Aragon from continuing to run. The petition says that the address listed on Aragon's application is in a zoning area only for businesses, not residences. Aragon calls the complaint "a political hit job" and says residential use is permissible in the building listed, where he runs his radio station, KIVA-AM. Stover says she doesn't plan to remove Aragon from the ballot, and that she is unfamiliar with the law that Aragon is accused of breaking.
On Monday, Sept. 27, Aragon, Keller, and Gonzales took part in a debate hosted by the New Mexico Black Voters Collaborative. Central to the discussion was the issue of crime, which is prevalent as the city deals with a record number of homicides this year, and Albuquerque's rising homeless population. On crime, Keller argued that his administration has been working to address the root causes of crime, but Gonzales shot back, accusing him of leaving the city at "a crossroad of total anarchy." Questions were submitted by the public and various advocacy groups across the city, with topics ranging from the city's plan for refugees to the diversity of the Albuquerque Police Department. On the issue of refugees, Keller says Albuquerque is ready to welcome an additional 300 people, but Aragon criticized the plan, saying the city can't even support its own homeless population. Also of note was the construction of the United soccer stadium, which Keller called a long-term investment in the city. A political action committee funding Keller has direct ties to the soccer team.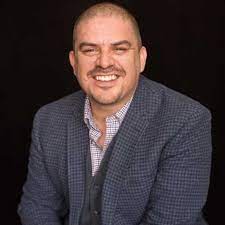 On Tuesday, Sept. 28, the three candidates took part in another debate, this one sponsored by the Greater Albuquerque Chamber of Commerce and the radio station KKOB-FM. The discussion once again centered on the issue of crime. Keller was once again criticized for his handling of the issue, with Gonzales saying, "Our city looks like a pig sty." Gonzales has promoted a tough-on-crime strategy throughout his campaign, one that he says will improve public safety and the economy. Gonzales even apologized for supporting Keller during his first election bid four years ago. Aragon said economic development under Keller has been slow, and also that the city is relying too heavily on federal COVID-19 relief money. Keller tried to weather the attacks, saying he brought Netflix and NBCUniversal studios to Albuquerque and created a new community safety department to decrease crime. Gonzales claimed that crime has gone down in the unincorporated areas of the city, where sheriff's deputies are responsible for public safety, based on reports he had heard from residents who lived there. Both Aragon and Keller disagreed, and Keller cited a report from the Albuquerque Journal saying crime had gone up in the unincorporated areas in 2020.
The battle for mayor is becoming more contentious with each passing week, with instances of corruption and misstatements coming from all three major campaigns. The war of words will culminate on election day, Nov. 2, when Burqueños will head to the polls to choose their picks for mayor, which will undoubtedly have a profound effect on the future of the city going forward.
Leave a Comment
About the Contributor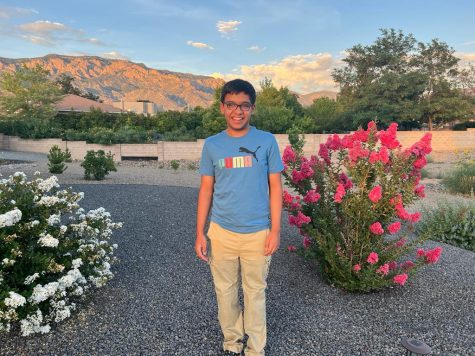 Uzair Hammad '24, Editor in Chief
Uzair Hammad '24 has been a writer and editor for The Advocate for four years, finally ascending to the fabled position of editor-in-chief. In his free...