What's New In the 8-9 Division?
There's so much going on in the new school year! Let's check out some of the changes that are being made to the 8-9 Division.
First, 8th and 9th graders start their schedules similar to all of the grades in school, alternating on an 8-day schedule (A1, B1, C1, D1, A2, B2, C2, D2). This year the schedule includes study hall as one of the block classes and everyone has lunch at 11:10.
The 8-9 division acquired a set of new teachers! Jonathan Buys and Anais Garvanian are teaching history. Phihoang Nelson is teaching math. Victoria Costa teaches in the world language department and Chad Waples in the visual arts department. There are also teacher fellows, Russell Ouellet in the English department, and Celia Parr working with Ex-Ed. Other division teachers that are also taking on 8-9 classes are Helen Bielejec (Performing Arts, 6-7), Daniel Coburn (Visual Arts, 10-12), and Kirsten Kaufhold (World Languages, 10-12).
Some of the 8-9 policies have also changed, including the electronics policy. 8-9 students are excited to be able to use their phones during the school day as long as they are outside or in the gym. The dress code has also changed, now allowing frayed clothing and hats indoors. Clothing such as ripped jeans that are fully torn through are still not allowed in order to keep a professional atmosphere. Students are still required to take off their hats during assemblies, and teachers may ask for students to remove them in their class. Although hoodies are still not allowed to be worn over heads, students are happy about the improvement.
Not all things have changed in 8-9 though–they are still planning on having their customary movie night on October 1st if weather permits!
The division is also happy to welcome a new division head, Mr. Kim! So far this year he has enjoyed the 8th grade DIG and being back on campus. We send a big thank you to him for helping us out with this article.
View this post on Instagram
Leave a Comment
About the Contributor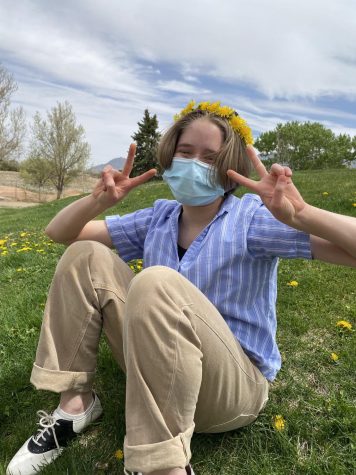 Haley Pedersen '25, Graphics Editor
Haley '25 is the Advocate's Graphic Art Editor. Their overall artist career sprouted at a young age from their various dragon sketches and drawings,...