Messi leaves Barcelona for PSG
New two-year contract with PSG gives him a $41 million annual net salary, including bonuses.
After playing with F.C. Barcelona for 21 years, Lionel Messi decided to join P.S.G. (Paris St. Germain), signing with the French soccer team on a two-year contract that has an option for a third season.
Messi is a 34-year-old professional Argentinian footballer. Considered by many as the greatest soccer player in the world, he has won six Ballon d'Or awards (awarded annually to the best performing soccer player) and a record six European Gold Shoes (awarded annually to the leading goal scorer from the top division of every European national league). Born and raised in Argentina, he plays for the Argentinian national team of which he is the country's highest appearance-maker and all-time leading goalscorer. When he was just 13, he moved to Spain to join the club F.C. Barcelona. Displaying lots of promise and skill, the young Argentinian soon established himself as an essential player on the team. He has won a club record of 35 trophies including ten La Liga titles, seven Copa del Rey titles, and four UEFA Champion League titles while playing for Barcelona .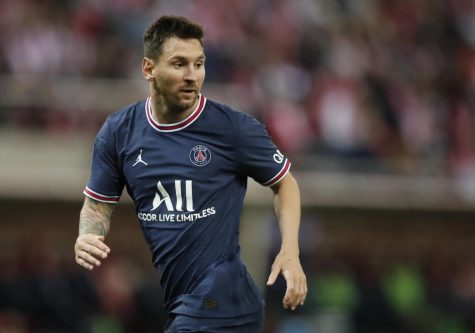 Having spent his entire professional career at F.C. Barcelona, his decision to sign with P.S.G.was both emotional and surprising. Barcelona explains that the reason for his switch was a mix of "financial and structural obstacles." The club has suffered a huge loss in revenues as a result of the COVID-19 pandemic. La Liga rules include a floating salary cap that limits the amount spent on player acquisition and wages to 70 percent of club revenue. The club needed to spend over $200 million just to sign Messi. Messi was eager to stick with his club and even prepared to take a 50% reduction in salary to make it happen. On August 5th, however, both the club and the player realized that this was not possible under the circumstances.
Oliver Kumar '22, captain of the Boy's Varsity Soccer team and a lifelong Barcelona fan, states, "The news was both shocking and emotional. Despite this, I felt maybe the change was good for the career of the greatest player of all time — he seemed stagnant and frustrated at Barcelona."
On Sunday, August 29th, Messi made his debut with Paris St. Germain, which was the most-watched French football match in Spain. Replacing Neymar at the forward position in the final 30 minutes, he performed his magic for the club, radiating calm and optimistic energy to the rest of the team. Although Messi left his former club behind, he has a bright future ahead of him with many more awards and accolades to come.
View Comments(1)
About the Contributor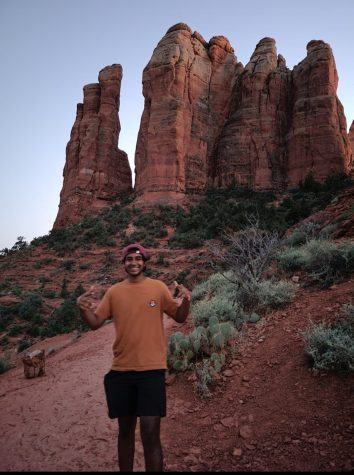 Ankit Jaiswal '22, Sports Editor
Ankit Jaiswal '22 describes how one of his dream jobs is being a travel journalist: he would travel to different places, explore the cultures there, and...