A New Attempt at an Iran Nuclear Deal
The Biden administration recently started a major diplomatic effort with Iran to get the nation to negotiate a new nuclear deal with the United States, led by Secretary of State Anthony Blinken. However, steep challenges lie ahead for the administration, both at home and abroad. At his January 2021 confirmation hearing before the Senate Committee on Foreign Relations, Blinken said that he would try to "seek a longer and stronger agreement [with Iran]." This statement represents the administration's stance on Iran – to create a more comprehensive deal, while also leaving the door open to rejoin the Joint Comprehensive Plan of Action (JCPOA), an Obama-era nuclear deal, if Iran is willing to come into its bounds. Iran appears hesitant of such negotiations or deals. A controversial recording of foreign minister of Iran, Mohammad Zarif, criticizing the former Secretary of State and current Biden administration official John Kerry was leaked to the public, potentially damaging the chances of serious dealmaking between the two countries.
On Capitol Hill, many Republicans have slammed efforts of a new deal, turning instead to a continuation of the current hardline policies set in place by the Trump administration. Top Senate Foreign Relations and Intelligence Committee (FRC) Republicans, led by Jim Inhofe of Oklahoma, sent a letter to the president earlier this year demanding a change in course, though such a move is extremely unlikely to occur. Some moderate Democrats, such as FRC chairman Bob Menendez of New Jersey, have expressed concerns about such negotiations after the tape was leaked. Progressive Democrats have signaled a willingness to restart talks, but many, like Connecticut Senator Chris Murphy, a member of the FRC, have indicated that they first and foremost want to rejoin the JCPOA. The Biden administration does have some clean-cut allies on this topic in Congress, including Sen. Chris Coons of Delaware, who was dispatched earlier this month to the Middle East to explain and ease concerns about the new strategy of reengagement with Iran with allies such as the United Arab Emirates.
At his address to a joint session of Congress last month, President Biden said, "On Iran and North Korea, nuclear programs present serious threats to American security and the security of the world. We're going to be working closely with our allies to address the threats posed by both of these countries through diplomacy as well as stern deterrence".
Leave a Comment
About the Contributor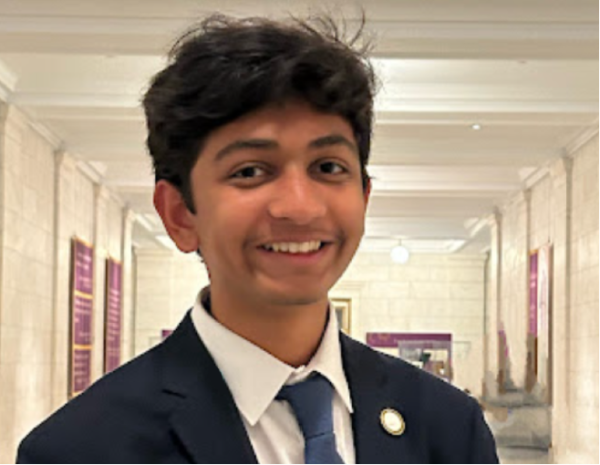 Abhishek Narahari '24, News Co-Editor
Abhishek is a deeply engaged member of the Albuquerque Academy community, part of several government and politics-focused clubs and activities. For the...