World News Roundup
Baghdad Hospital Fire – Marly Fisher '23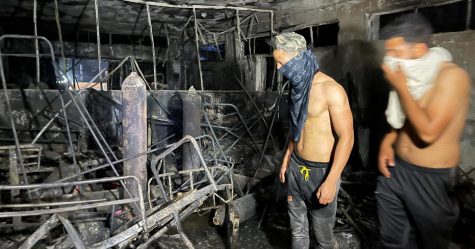 An enormous fire at a Baghdad hospital dedicated to COVID-19 patients has left 82 dead and over 100 injured on Saturday, April 24. Early reports say the fire at Ibn Al-Khatib Hospital was sparked by an exploding oxygen cylinder. Prime Minister Mustafa Al-Kadhimi claims this accident was a result of negligence on the part of this hospital… and launched an investigation just hours after the incident occurred. "I say it frankly, the incident is a violation of the Iraqi national security, and it is a setback in every sense of the word. We must not let such events go unnoticed," Kadhimi said in a statement. The hospital had no sprinkler systems or smoke detectors, according to Maj. Gen. Khadhim Bohan, the head of Iraq's civil defense forces. COVID-19 has already devastated Iraq's health care system, which has been ravaged by years of war and sanctions on the country.
Political Feud in Somalia- Ankit Jaiswal '22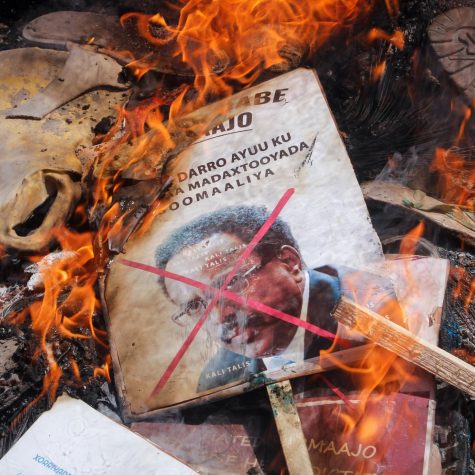 Somali President Mohamed Abdullahi Mohamed, a former U.S. citizen, not only failed to hold scheduled elections but recently signed a controversial law to extend his term in office by two years despite threats of international sanctions. The lower house of the Somalian parliament voted last month to extend Mr. Mohamed's four-year term (which expired in February) for a further two years. The president then signed this disputed mandate extension into law without the approval of the upper house, which would normally be required. Upper house speakers immediately declared the move unconstitutional, saying that it would pose security risks and "lead the country into political instability." The United States and European Union condemned the extension and are considering the implementation of sanctions and visa restrictions on the country. With tensions on the rise, Somalia's political feud has recently escalated into violence. Gunfire erupted across the Somalia capital, Mogadishu, as forces loyal to the president clashed with units siding with his rivals. Western officials are afraid that this fighting may escalate into a deadly scene and destroy years of modest yet steady progress toward turning Somalia into a functioning state.
English Football Boycotts Social Media – Haley Pedersen '25
From April 30 through May 5, English Football League players, coaches, owners, journalists, and the league boycotted social media in hopes to combat racism in England in the soccer league. Online abuse specifically aimed at players of color increased significantly in recent months. British rugby, cricket, netball, and Formula One racing are all participating in the Facebook, Twitter, and Instagram boycott. Kyle Walker recently drew attention to the racial abuse posting a screenshot with the caption, "When is this going to stop?"Although this boycott is a start, much more should be done to combat online racism.
Response to the Death of Prince Philip – Becca Faber '24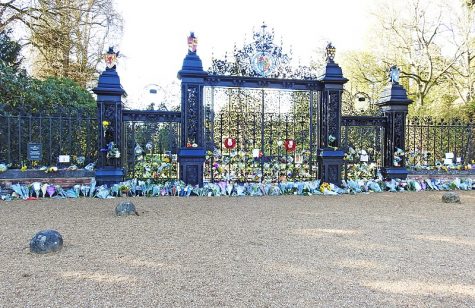 Prince Philip, the husband of Queen Elizabeth II, died at age 99 on April 9. Leaders around the world expressed their condolences to the royal family and remembered his legacy including President Biden, United Kingdom Prime Minister Boris Johnson, and New Zealand's Prime Minister Jacinda Ardern. Members of the public also paid tribute to Prince Philip through social media and floral tributes. Most condolences have been centered around the Queen and the fact that she is now alone after 70 years of being married to Prince Philip. The Queen's son Prince Andrew reported that Prince Philip's death left a huge void in her life. Overall, the response to Prince Philip's death has been overwhelming and shows his great impact on Britain and the world.
Congo to Impose Military Rule – Elizabeth Hiller '25
As violence rages along the eastern border of the Democratic Republic of Congo, the government has decided to put a military rule in place in the eastern provinces for the next 30 days.  Ugandan militant groups appear to be responsible for the hundreds of deaths that have taken place since the beginning of the year.  Last Friday the country declared a state of siege, and the military rule will go into effect May 6.  The Democratic Republic of Congo has a history of violence since the end of their civil war.
Dozens Killed by a Gunman in Burkina Faso – Uzair Hammad '24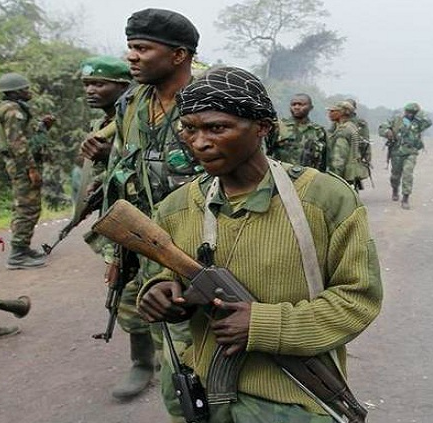 At least 30 people were killed, and at least 20 injured by armed assailants in eastern Burkina Faso on May 3. Jihadists swarmed Kodyel in the province of Komandjari and set fire to multiple houses and shops, in addition to gunning down civilians and destroying Kodyel's health center. A resident who witnessed the attack said that he saw 100 Islamic extremists entering the village on motorcycles and trucks. Burkina Faso's small army has struggled in recent weeks to stop terrorists linked to Al-Qaeda from infiltrating the country. The army began to enlist volunteer fighters, but the new soldiers have been targeted by the extremists. The attack was in response to Kodyel enlisting volunteers to serve in Burkina Faso's army.  According to preliminary numbers, the incident is one of the deadliest in Burkina Faso's history. This comes just days after 18 people were killed in a separate attack that caused "massive displacement" of people in the country.
The Trials and Tribulations of Alexei Navalny – Kira Small '23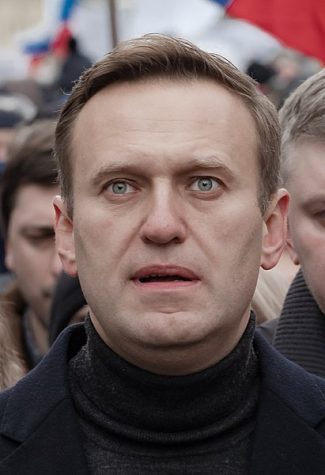 The date poisoning and imprisonment of Alexei Navalny reinforced Vladimir Putin's reputation for authoritarianism, deception, and extrajudicial terrorism. Navalny, an anti-corruption activist and lawyer of the main Russian opposition party, led mass movements aimed at unseating the current "United Russia" regime in 2017 and 2018 and was described as "the man Putin fears most." In August 2020, Russian officials poisoned Navalny using Novichok, one of the world's deadliest nerve agents. Navalny survived, but upon landing in Russia on January 11 he was accosted by Russian officials and jailed for trumped-up charges. Sentenced to serve two-and-a-half years in a prison notorious for harsh punishments, he held a three-week hunger strike to protest the facility, which only ended after insistence from independent doctors. However, Navalny is still defying his captors. Appearing on TV on April 29 for the first time since his stroke, he called Putin a "naked, thieving king" and said that "already millions of people are screaming about it." This last point was made in reference to the anti-Kremlin demonstrations that have filled the streets since Navalny's imprisonment. Despite strong opposition, Putin shows no signs of backing down as he dismantles opposition groups for "extremism."
 El Salvador Majority Party Overstepping Bounds – Taya Deminova '23
U.S. officials started showing concern over the removal of El Salvador's five judges and attorney general on Saturday, May 1st. Dismissed by the National Assembly associated with and dominated by the party of President Nayid Bukele, the opposition spoke out, calling the move a "coup" by the president. Critics of the action say that the removal shows that Bukele is using this accumulated majority to rid the government of those who oppose him. With the recent assimilation of allies, Mr. Bukele's party now controls more than two-thirds of the Assembly vote. This is unnerving for the citizens of El Salvador as it is possible for Mr. Bukele and his party to make sweeping changes socially, politically, and economically. Vice President Kamala Harris has qualms about the situation stating, "An independent judiciary is critical to a healthy democracy–and to a strong economy."
Chinese Government Censors Chloe Zhao – Maya Macias '25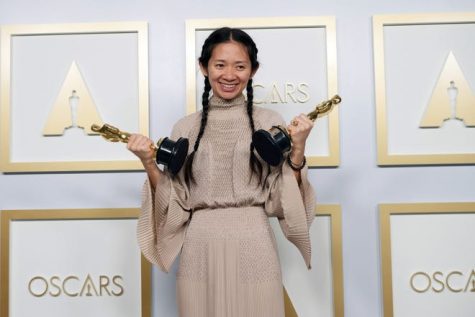 At the 2021 Oscars, Chloe Zhao, a Chinese filmmaker, producer, and screenwriter, won the Best Director award for her newest film Nomadland. She became the second woman and the first woman of color to win the award. She was also the first woman to receive four Oscar nominations in one year, including Best Adapted Screenplay, Best Film Editor, Best Director, and Best Picture. Nomadland, released February 19 on Hulu and in theaters, is about a middle-aged woman who loses her husband, house, and community and leaves her small town to travel to the American West and live her life as a nomad. While making this film, Zhao strived for authenticity and a part of the film's cast were real nomads. Instead of being praised with a celebration in China, Zhao's birth country, there is national censorship of her award. China blocked the broadcast of the 2021 Oscars, along with congratulation posts on social media celebrating Zhao's win. Zhao has become controversial in China with some Chinese claiming she insulted the country in her past remarks. At this time, there are no reasons given for this suppression by the Chinese government. This censorship ultimately resulted in a ban on Nomadland. Any searches of  "#Nomadland" have been scrubbed from social media and all scheduled screenings in theaters were canceled.
Mexico City Metro Overpass Collapses – Kira Small '22
On the night of May 3, the Mexico City Metro overpass collapsed onto the busy streets of Tláhuac, killing at least 24 people and injuring 70 others. The crash of the second-largest subway system in the Americas was a catalyst for long-held concerns about underinvestment in infrastructure, and the backlash against Mexico's administration has been fierce. The metro worker's union, led by Fernando Espido, is planning a mass walkout to protest poor working conditions and negligent management. Espido told TV channels that engineers had reported faulty rails before, but that officials "didn't take it seriously." Marko Cortes, head of the National Action Party, declared that "the politicians of Morena kill people through their corruption and bad decisions." The controversy has landed squarely on Mayor Claudia Sheinbaum and Foreign Prime Minister Marcelo Ebrard, who, until the crash, were considered prime candidates in Mexico's next presidential election.
Leave a Comment