Life in the Zoomiverse
Meet the students who are the last kids zooming!
There aren't many Chargers staying online for the rest of the year, but how are the "last kids zooming" doing?
Online students miss their friends, and classes are a little difficult since teachers seem to focus on the in-person majority, but they are doing well. Teachers seem to all have a similar classroom tech setup. One computer shows the class, and another shows the projected or screen-shared work on the board, which seems to be working well for the students. Virtual students say there isn't much we can help them with, but we should send a smile their way when we can!
Students still attending school online miss the pre-covid normalcy, but they are used to their online schedule. Online and in-person classes have their pros and cons. "You don't have the issue of commuting places", Uzair Hammad '24 says. Online students also don't have to wake up as early as they might for their regular classes, making it more convenient. "It's kind of nice to be able to just be in my house for my classes," Ada Ovitt 25' says. Although it has been echoed that students concentrate better with in-person classes, grades are still average.
All the students seem to miss what Academy has to offer with in-person classes. Ovitt says, "I do kind of miss being in person, but I feel like if I were in person now it would be kind of hard because I wouldn't be able to be near my friends or anything." Missing friends is nothing new to them, but students mainly stay connected with their friends through Zooming, texting, calling, and using Discord.
Sometimes online doesn't always mean 100% online though, some students like Will Fetz '25 and Ada Ovitt '25 have come on campus for clubs like Track and Field and Cross Country.
All and all, everyone misses each other, but we should expect to see most of the students walking in next year for the start of the fall semester!
View Comments(1)
About the Contributor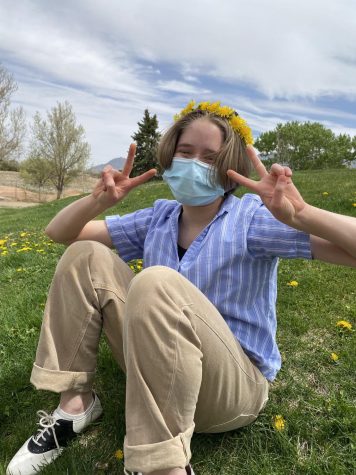 Haley Pedersen '25, Graphics Editor
Haley '25 is the Advocate's Graphic Art Editor. Their overall artist career sprouted at a young age from their various dragon sketches and drawings,...