Qualified Immunity Banned in New Mexico
New Mexico Becomes the Second State to Ban an Outdated Doctrine
On April 7, 2021, New Mexico became one of the first states in the nation to ban qualified immunity, a rule that allows public officials, such as police officers, to escape certain types of accountability after they have engaged in misconduct. This ban, part of the massive New Mexico Civil Rights Act, was passed by the Democrat-controlled New Mexico state legislature and was recently signed into law by Governor Michelle Lujan Grisham.
Qualified immunity is a legal doctrine that blocks many public officials from accountability for some forms of wrongdoing. Recently, as the public has started to shine a spotlight on police violence, this doctrine has come under intense scrutiny, as it shields officers from many consequences. "Qualified immunity is a court-created doctrine that allows public officials to escape accountability after they engage in misconduct, even when their actions send an innocent person to prison", says Laurie Roberts, an anti-qualified immunity activist from the Innocence Project.
Recently, especially after the May 2020 killing of George Floyd, an unarmed black man, by police officer Derek Chauvin, a national movement to end qualified immunity has picked up momentum, and three progressive senators, Ed Markey and Elizabeth Warren of Massachusetts, and Bernie Sanders of Vermont, introduced a bill to end qualified immunity on the national level last summer. However, this bill never gained serious attention, as it coincided with the second surge of the coronavirus pandemic, and Republicans controlled both the White House and the Senate.
As for current national efforts to end qualified immunity, the "George Floyd Justice in Policing Act", which passed the U.S. House of Representatives earlier this year, includes a proposed national ban on qualified immunity. Negotiations are currently underway, and Democratic Rep. Karen Bass of California, who is leading the congressional effort, has projected optimism about its chances of becoming law. President Biden has signaled his strong support for the bill, and is expected to sign it if needed.
Leave a Comment
About the Contributor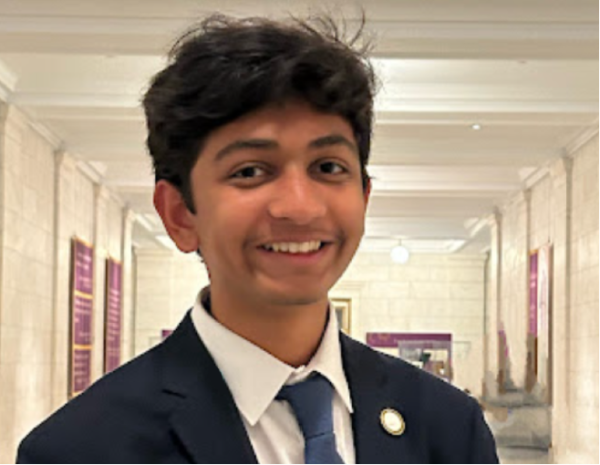 Abhishek Narahari '24, News Co-Editor
Abhishek is a deeply engaged member of the Albuquerque Academy community, part of several government and politics-focused clubs and activities. For the...