Circe: Is it Worth the Read?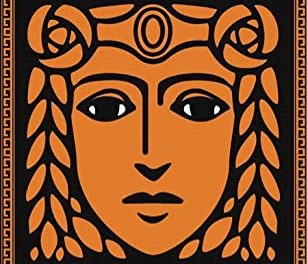 Circe by Madeleine Miller retells a story we have all heard and know the ending to. You might be thinking, "Huh, sounds boring." Trust me when I tell you it isn't. This recounting of the notable Greek enchantress weaves in the contemporary, individualistic, and new view of the author, Madeleine Miller. Combining characters we all know and love, such as the horror known as the Minotaur, the guilty Medea, and the hero Odysseus himself, Miller weaves a story of the past, combining it with present topics and issues. Beautiful scenery, incredible story-telling and a strong, independent protagonist combine to form an unforgettable read.
Spanning centuries, this novel begins with the birth of a nymph named Circe, daughter of the sun god Helios. From an early age, Circe has always been different. She isn't radiant and gorgeous like all the other daughters of the Sun, her voice is thin and scratchy, and she is invisible to all. From the beginning, she feels more connected to mortals than to her own family. Mocked time and time again by her relatives, Circe isn't known for her beauty, but for her iron will. As time passes, Circe's family realizes her fruitless personality and reckless behavior no longer belong in the court of the Sun; they want her gone. She is banished to a solitary life on a deserted island for eternity. Independent and individualistic from the start, her patience and core of steel are tested. "To be utterly alone," Circe laughs, "What worse punishment could there be, my family thought, than to be deprived of their divine presence?"
It is here on the magical island of Aiaia where her real story begins. While navigating a new life and harnessing newfound powers, Circe is portrayed as a persevering, unyielding, strong woman. Miller defies gender norms and her personal feminist views add flavor to this seemingly predictable story. Circe is known for turning all the men who come onto her island into pigs by luring them in and exposing their grotesque violations of her hospitality. It is after this sense of hopelessness towards men of course, that Circe's love interest, Odysseus is introduced. Such an intriguing and mature relationship is hard to find in novels, but this one does not disappoint. Instead of shedding a misogynistic light on their feelings towards each other, like in past narratives, Miller uses her descriptive prose and beautiful storytelling to shed a new light on a well-known love story.
Along with love, this novel is filled with adventures and monsters, struggles and accomplishments, and the hardships and accomplishments of Circe's eternal life. The goddess proves to not only the people who have doubted her, but to the readers as well, that she is a force to be reckoned with. I would recommend Circe to anyone, specifically those who liked reading books by Rick Riordan or who have a particular interest in mythology. Circe is a magical and extraordinary read and is guaranteed to scratch that itch in the brain of all who decide to read it. This novel will keep you hooked until the very last line and Circe's last choice: is she meant to belong to the gods she was born to, or the mortals she has come to love?
Leave a Comment
About the Writer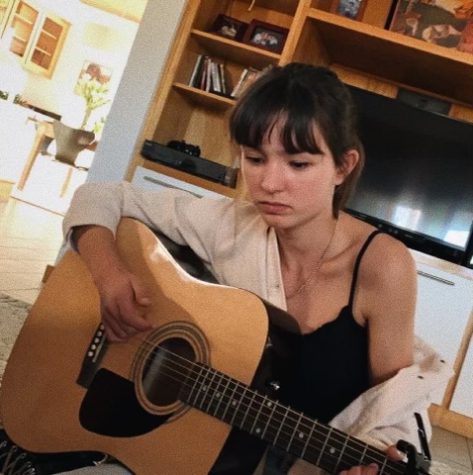 Taya Demianova '23, Arts and Culture Editor
Taya's position in the Advocate reflects her love for journalism. She is able to write fiery passionate articles like Kid Cudi's Gender Bending Performance while...