Alex Trebek dies at 80
Alex Trebek, host of the iconic game show Jeopardy!, died at the age of 80 on Nov. 8. He had been battling stage four pancreatic cancer since first finding out he had the disease last spring. His iconic presence on millions of television sets around the world comforted many with his quick wit, often peppering in jokes between rounds, consistent delivery, and kind heart. He made an impression on many, including on our very own math teacher, Mr. Zuffranieri. You may recall he was a contestant on Jeopardy! and had an impressive winning streak on the show. Mr. Z called Trebek a professional who "lent credibility and dignity [to Jeopardy!] while being witty and engaging and yet reserving the spotlight for the day contestants…," and credited the show's popularity to Trebek's authoritative yet comforting nature. His run as the host of Jeopardy! has garnered him 32 Emmy nominations and seven awards. He also holds a world record, being the only game show host to moderate over 8,200 episodes. Jeopardy! has spanned over 36 seasons and has given instant fame to players like Ken Jennings and James Holzhauer. Here's how his path to international fame started.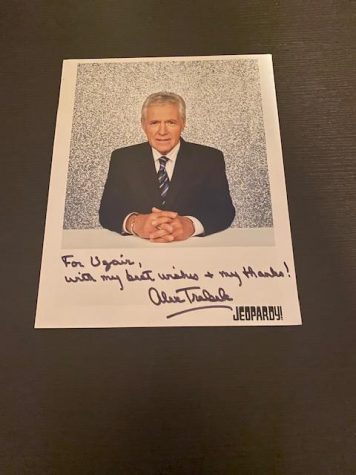 Trebek was born in Ontario, Canada. After a short stint as a journalist at the Canadian Broadcasting Corporation, he started hosting his first game shows—Reach for the Top and Jackpot— but his big break would not come for a long time. Almost twenty years later, he was discovered by producer and director Merv Griffin and given the job to host Jeopardy! After winning "a staggering" five Emmy awards and setting a world record, Trebek kept going. In an interview with the Hollywood Reporter, he said, "I'm just enjoying what I'm doing, I'm happy to have a job." But Trebek humbly understated his role as the host of Jeopardy! Mr. Z called the show "an enormously popular cultural phenomenon…[that] will never be the same."
Trebek's impact spanned far beyond his many years at the helm of Jeopardy!. Mr. Z noted that Trebek "was committed to increasing cultural literacy…and he succeeded wonderfully." He donated much of his time and money to various charities and served as the spokesperson for WorldVision, a humanitarian aid organization. He also hosted the National Geographic Bee for 25 years and vowed to give one million dollars to support the event.
Trebek certainly made his own unique mark on the world – serving as an inspiration and familiar presence to many people, including me. Not only was he active on Jeopardy!, but he also supported organizations that were close to his heart and continued to be a champion for education all over the world.
Rest in Peace Alex Trebek (1940-2020)
Statement About Alex Trebek from Jason Zuffranieri:
It's no exaggeration to say that all lovers of trivia and other knowledge-based games owe a significant debt to Alex Trebek.  When he first hosted Jeopardy! 36 years ago it may have seemed like just another gig to him, a man who had already hosted numerous gameshows – in multiple languages no less.  But Jeopardy! is a good product and in Mr. Trebek it had the perfect host who simultaneously lent the show credibility and dignity while being witty and engaging and yet reserving the spotlight for the day's contestants trying their best on the well-crafted clues.  The show's enormous popularity could not have happened without such a professional at the helm.
Mr. Trebek was committed to increasing cultural literacy, as evidenced by his generous donations to education-related initiatives like the Geography Bee.  In Jeopardy!, he had the perfect vehicle to increase the audience's thirst for knowledge, and he succeeded wonderfully.  He leaves behind an enormously popular cultural phenomenon and it will go on, but it will never be the same.  Anyone who seeks to honor Mr. Trebek is welcome to keep on watching the show he nurtured over the years but will also have to work to share their love of knowledge and understanding with generations to come.  That's his legacy, as much as the staggering number of Emmy awards and records he helped pile up over the years.
He will be missed.
View Comments(1)
About the Contributor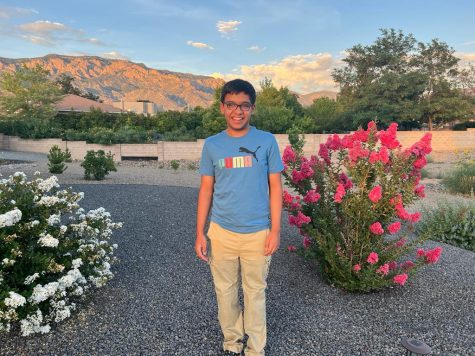 Uzair Hammad '24, Editor in Chief
Uzair Hammad '24 has been a writer and editor for The Advocate for four years, finally ascending to the fabled position of editor-in-chief. In his free...