The Travis Scott Burger: Was it Worth it?
It's Lit! But, not really….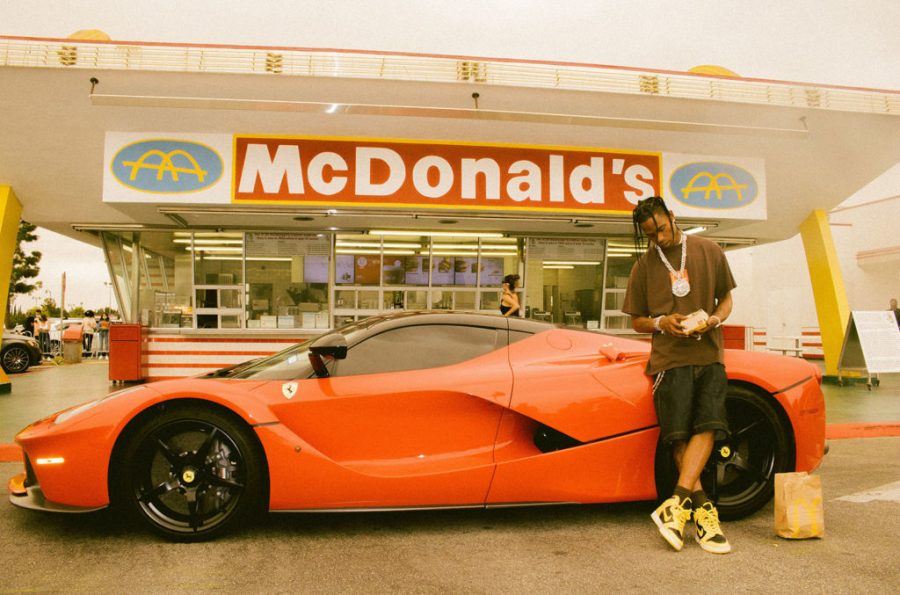 On September 8th, McDonalds released a limited-time meal in collaboration with the highly-acclaimed rapper, Travis Scott. Named after the artist, the meal consists of a quarter-pounder with the addition of bacon and lettuce. Along with the burger, diners enjoy an  order of medium fries, a side of barbeque sauce, and a large cup of Sprite. An instant success, the meal left some fans pleased while others questioned the validity of the hype.
The Houston rapper Travis Scott is known for his remarkable accomplishments such as becoming a multi-million dollar artist, successfully opening a record label named "Cactus Jack", and collaborating with brands such as Nike and General Mills. (Yes, he has his own branded Reese's Puffs cereal).
His recent album, Astroworld, brought new fans and much of youth culture has evolved due to the artist's music, from songs like Sicko Mode to No Bystanders, all featuring major artists such as Drake, The Weeknd, and Juice WRLD. Scott has been ambitious with how he delivers his music, as he performed his first virtual concert in the video game, Fortnite. The concert alone brought in 12 million players and it is reported that he was paid 50 million dollars for the performance.
It begs the question, what does McDonalds know about today's pop culture and why promote a rapper out of all other musicians? What does Scott know about entering the fast-food industry? It's no secret that the rapper isn't new to collaborating with big-name brands. In this way, it seems like Travis Scott is disseminating his music and aesthetic across the globe. By creating his own McDonalds order, fans can now experience their idol's favorite food; McDonalds can advertise their food to younger audiences and attain their revenue and their brand loyalty.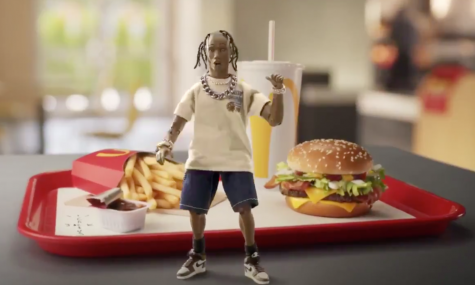 Now, it was time for the real question: "Is the Travis Scott Burger Worth the Hype?" I went to my local McDonalds and stood in line, waiting to order. I've seen countless videos across all social media platforms about customers saying humorous jargon to the employees such as "Cactus Jack sent me" or blasting Scott's infamous song Sicko Mode through the car speakers. As I pulled up to the order window, I blankly stared at The Travis Scott Meal advertisement. "It's Lit!!! Seems like a standard Quarter Pounder® with Cheese? Nah, it's also got shredded lettuce and crispy bacon because that's how Cactus Jack likes it (straight up!).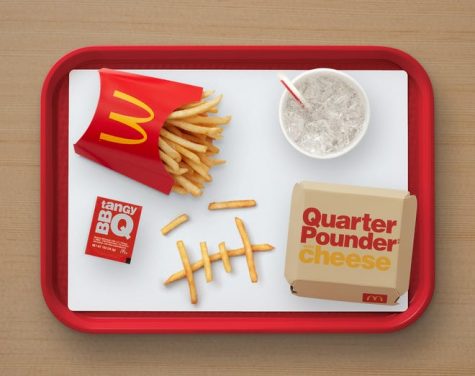 We recommend getting the whole Travis Scott Meal, because honestly…it slaps." The employee looked at me with anguish, since he knew the next words that were going to come out of my mouth. "May I have a Travis Scott Meal, please?" The meal cost $6 and in a few minutes, the moment of truth had come.
The first bite I took, I instantly thought, "Wow, it's a normal quarter pounder with bacon." And low and behold, it truly was. My taste buds were overwhelmed with the texture of bacon and a greasy beef patty. The taste was very oily, reminiscent of any other McDonalds burger. I pictured the TV advertisement of this meal: an action-figure Travis Scott dipping his french fry into barbeque sauce simultaneously went through my head. After a couple more bites, the taste became more bland. I wasn't expecting much from the burger itself, but rather awestruck that many people were hyped for this burger. So, is it really worth the hype? It's an indubitable no.
Overall, the "Travis Scott burger" is a hyped-up Quarter Pounder with bacon and lettuce, that's it. But Scott didn't forget about his merchandise. Along with the collaboration meal, the Houston rapper delivers an array of T-shirts with different graphics (all related to the McDonald's "brand"), rugs, a lunchbox, socks, a tie, and a $90 Chicken McNugget body pillow.
Many of the products' graphics reflect different nostalgias, from the original McDonalds in California to inspired-1990s sports fashion. After a few weeks, when the hype of the collaboration meal began to settle, Travis Scott released his second song of the year, "FRANCHISE", which doesn't refer to McDonalds, but more to Travis Scott as a whole. The song features Atlanta-native Young Thug and London's very own MIA. The song's instrumental was featured in the TV advertisement of the meal.
To many people, this collaboration seems genuine, similar to the Michael Jordan-McDonalds meal in 1992. Others celebrate the Travis Scott meal in honor of their favorite musical artist. The meal is ephemera, a special cultural moment amidst a global pandemic. But, the burger just isn't worth the hype.