Does Kanye West have a chance?
Arguably one of the most famous musicians of the century, acclaimed rapper Kanye West is running for president in the upcoming 2020 election. He is running as an independent under the Birthday Party. West says he is running for God. After flirting with the idea of a presidential bid in 2015, he announced his candidacy on July 4. Some believe West's candidacy could take Black votes away from Joe Biden. After all, one of the most determining states of the election is Wisconsin, which Hillary Clinton lost by less than one percent in 2016. According some ame analysis, third-party candidates, like independents, stole just enough votes away from Clinton for her to lose the state. Experts believe that unless the election is decided by a couple thousand votes, West's campaign won't affect Biden.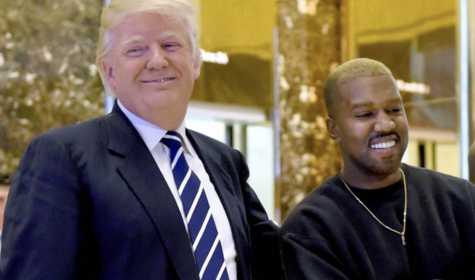 Many dismiss his campaign as an ego-driven publicity stunt. West has missed filing deadlines in multiple states and is using Republicans to help him get on the ballot. Some people believe that West's campaign is an effort to help President Trump by stealing votes from Biden. He has been friendly with Trump before, calling him "my brother" and has been seen sporting a MAGA hat from time to time. Others believe that West, who has aligned himself with President Trump, may take votes from him as well.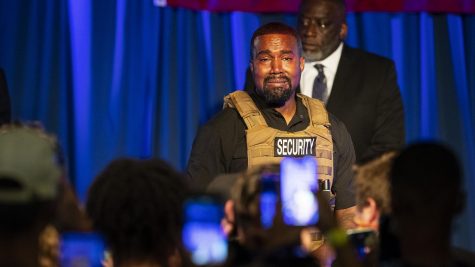 In any case, West has ramped up his campaign — going as far as to have scheduled a controversial rally in July in South Carolina, where he said that "everybody that has a baby should get a million dollars," and that marijuana "should be free." That event may have been for nothing; the South Carolina Board of Elections confirmed that West did not file paperwork to appear on the ballot there. 
Nothing has ever stopped Kanye West from doing what he wants and expressing his own opinions, sometimes in very bizarre ways. Over the summer, West posted a number of rambling, incoherent tweets that apparently made his wife, Kim Kardahsian West, begin meeting with divorce lawyers. West allegedly posted that he has tried to file for divorce, and said that his mother-in-law and Kardashian have tried to "lock him up." 
West has also become recently affiliated with Christianity, saying that he has been "born again," but his interpretation is leaving many confused. On The Late Late Show, he said, "As humbly as I can put it, [God is] using me to show off." He's also pivoted toward spiritual music and is receiving criticism of being a hypocrite. While many fellow gospel artists  also are glad that he is talking about God openly, his wild swings, twitter rants, and erratic behavior make it hard to take him seriously as presidential candidate.
So, does Kanye West have a chance? Emphatically not.
Leave a Comment
About the Contributor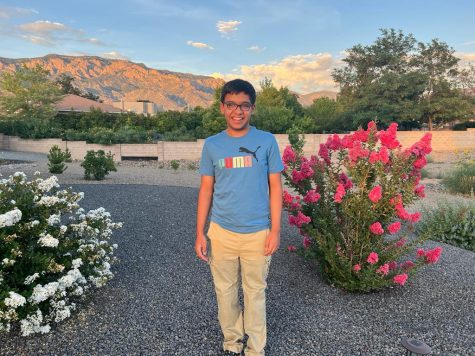 Uzair Hammad '24, Editor in Chief
Uzair Hammad '24 has been a writer and editor for The Advocate for four years, finally ascending to the fabled position of editor-in-chief. In his free...